The viral photo of the draft: Zion leaves 'isolated' the best young man in Europe
Goga Bitadze, possible top-10 of the draft, was only seen in his press appearance when he coincided with the Zion. The photo makes clear the pull of Duke's ex.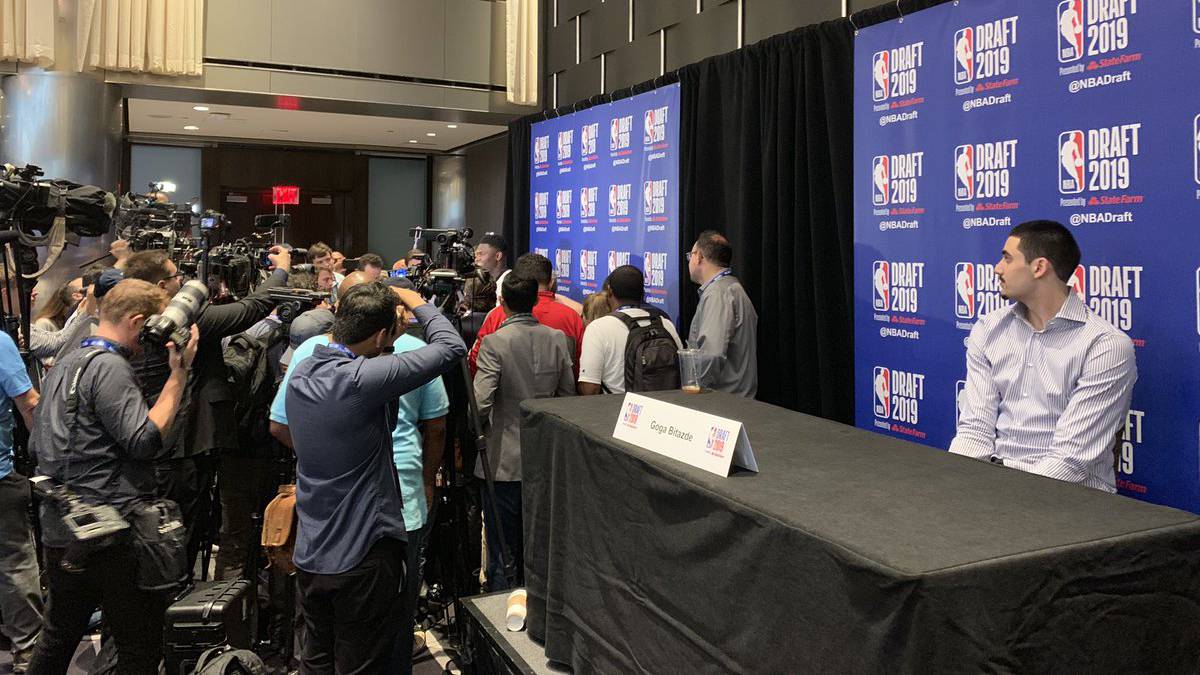 The snapshot was uploaded to your Twitter account Fletcher Mackel, WDSU journalist who covers news from the New Orleans area. During press conferences on the day before tonight's draft, Zion Williamson and Goga Bitadze coincided in time and place. And the image can not be more representative of the phenomenon that Zion assumes right now for the Americans. Not a single journalist was with the Georgian. Not one.
On the side, a tremendous cloud of photographers and reporters asking questions to the undisputed number one. Seguramente help the fact that Bitadze is not so well known in the United States having played this year in Europe, but we are not talking about a player that is going to lose at the bottom of the second round. All the projections are projected in the first round, many of them in the top-10 and there are those who put him among the team goals with very high elections. Including the Pelicans themselves (who will choose Zion for sure with the 1), who would be thinking about using their pick 4 in the Buducnost center.
Bitadze was elected the best young player in the Euroleague averaging 12.1 points, 6.4 rebounds and 2 , 3 plugs in 24.1 minutes of game. After the act with the media, the player played down the fact that they had not asked any questions: "(Zion) is a great player and it does not bother me too much that all the journalists were with him. process ".
Photos from as.com