The uncertainty of the Zidane
The Swiss Lausanne has dispensed with Enzo, Zizou's eldest son, and Luca looks for a goal. It has offers of Second Spanish and French.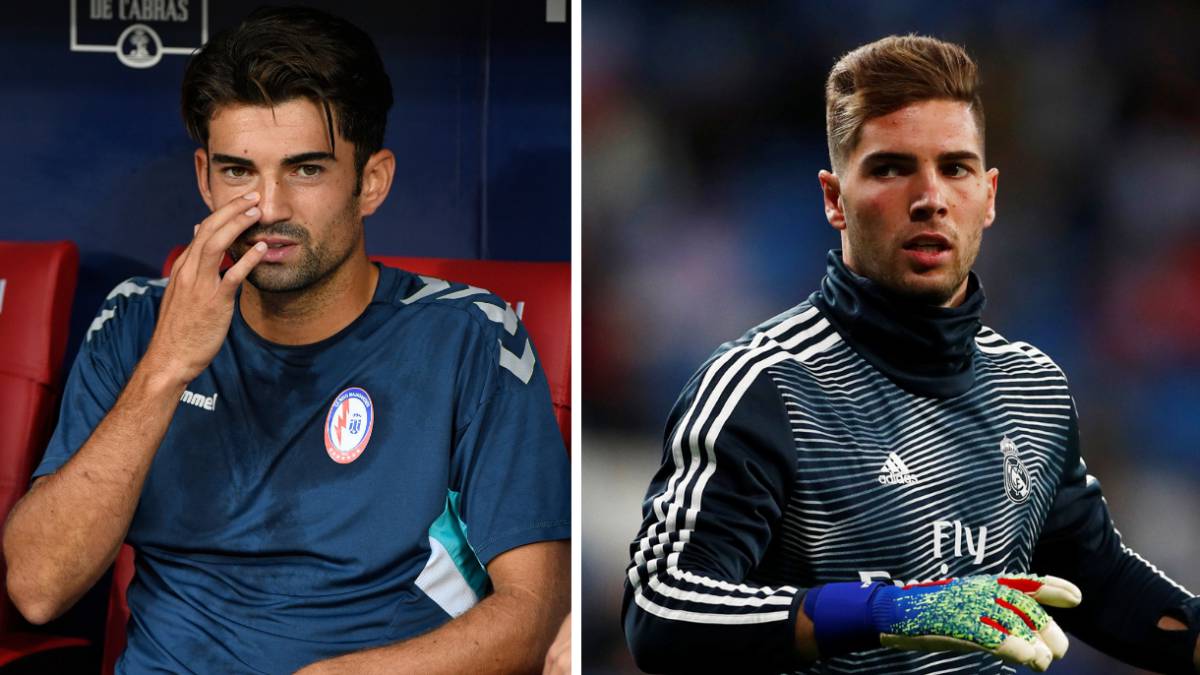 Zinedine Zidane has a double concern at home: the future of her two eldest sons, Enzo and Luca. The first has remained without equipment and the second will have to look for a goal because Real Madrid prefers to leave this summer ...
Enzo Zidane (24 years) has been found, almost without wanting to, being a free agent. After leaving Real Madrid Castilla for free in 2017, he went unnoticed by Alavés in first (just four games), then he was transferred again, six months later, to the Lausanne Swiss (who ended up descending) and this past season he acted with regularity in Second in the Rayo Majadahonda ... that also lost the category. Pablo Iglesias, the new Spanish sports director of Lausanne, has decided to cut moorings with the biggest Zidane and will not return. The French playmaker is, therefore, free to sign for anyone who wants from now.
In the market by obligation
Un future more than uncertain that is not so drastic in the case of his brother Luca (21 years). The goalkeeper has run out of space at Madrid because Keylor has no offers and Lunin is back to stay. The club decided it was better to leave to have minutes elsewhere and Papa Zidane accepted the situation. So far, hardly any proposals have come from the French Second and the Spanish , but he will not rush.
What will happen to Luca as much as to Enzo is in the hands of Alain Migliaccio, the trusted representative of Zidane who also advises his offshoots Zizou has the two youngest, Theo and Elyaz, still in La Fábrica. The first, spiky midfielder (measures 1.91 meters), will go to the Juvenil A white while the youngest, who is left, promotes the Cadet B. The two, interestingly, still appear on the Real Madrid website only with the surname of his mother, Fernández ...
Photos from as.com