The Thunder put Adams and Roberson on the market
The Oklahoma team is interested in transferring to two of its top assets, along with the pick 21 of this draft, to avoid the luxury tax.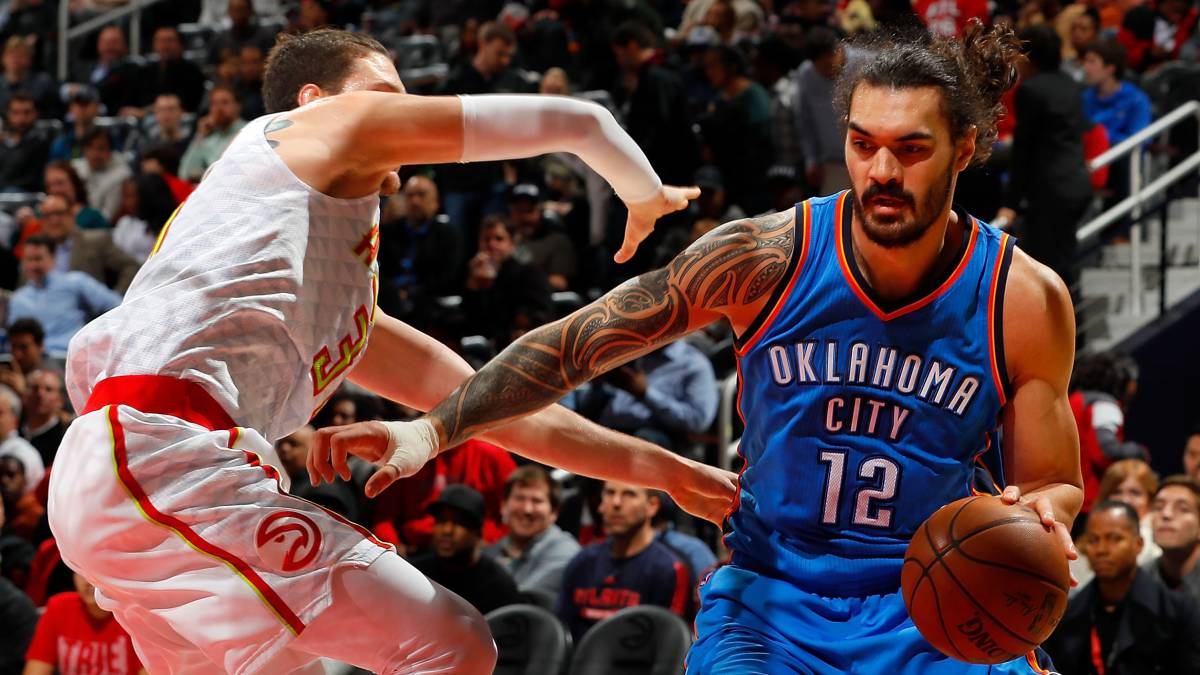 The eve of the draft ceremony is always a period convulse of rumors of transfer. The arrival of new players in the league and the proximity of the period of free agents leads teams with greater needs to seek movements that clarify the future closest. They can be for sporting reasons, as the arrival of Mike Conley to Utah Jazz, to climb a competitive rung in the West. Or of economic nature, such as the Oklahoma City Thunder's attempt to avoid the luxury tax.
For this, and according to Kurt Helin, journalist of NBC, the thunder franchise has put in the market to Steven Adams, Andre Roberson and his 21st choice of this same draft. The reason is quite simple: save tens of millions of dollars in luxury tax. With half of the budget divided between Russell Westbrook (38.5 million) and Paul George (33), the options are reduced to trying to get rid of his third best trick: Adams. The New Zealand center has insured 25.8 million next season and 27.5 in the campaign 20/21,
Other player who is on the exit ramp is Andre Roberson and his 10.7 million. The forward was inactive throughout the course, due to the rupture of the patellar tendon of his left knee. It seems that in Oklahoma they have serious doubts about the health of the defensive specialist. Dennis Schröder also has options to go out. It is true that he brought dynamism to the Thunder from the bank, but the 31 million remaining to receive, over the next two seasons weigh too much. In addition, to complete this almost desperate offensive, franchise would not look kindly to get rid of your choice of this draft, as a method, for example, to finish decanting some negotiation.
If finally these movements come to fruition, the Thunder will save A lot of money next season, but they will have lost several of their best defenders. In the franchise seem ready to everything. Powerful gentleman is Don Dinero.
Photos from as.com