The summary of Operation Oikos does not collect recordings that implicate Borja Fernández
He continues to point out the Valladolid player, but none of Raúl Bravo's talks with him make reference to the match against Valencia.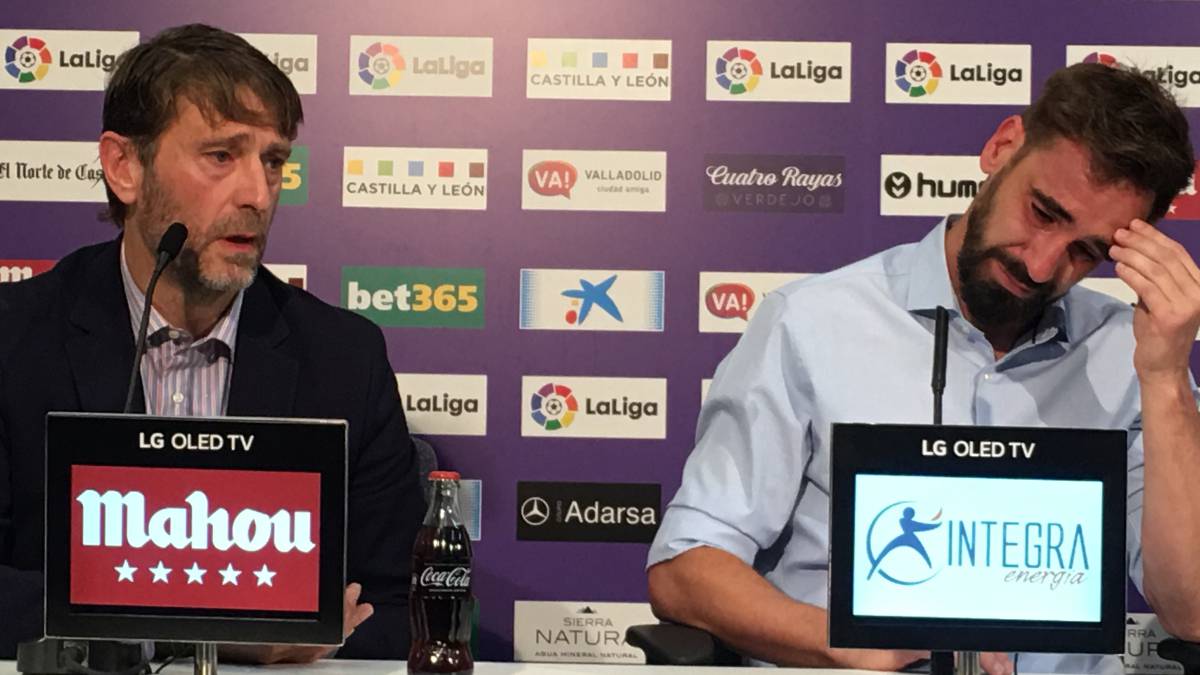 Ni a single test against Real Valladolid, in general, or against Borja Fernández, in particular. The summary lifted yesterday by the Court number 5 of Huesca and which had access AS opens the door to assumptions about the player's participation in the match's match against Valencia, but there are no listeners to prove it, nor recordings that witness it. What is puzzling is a reference Getafe-Villarreal, also of the last day, as Aranda himself recognizes that he has spoken with players azulones.
El attestado of the National Police says that Borja is an indispensable piece in the commission of a crime corruption, but no more evidence than the meeting held by Raúl Bravo with Borja on May 16, a day before the game, at the Corinto restaurant for coffee. There are no recordings of the appointment .. The report states that Bravo returned to Madrid, when several witnesses claim that he was in Real Valladolid training in the afternoon. The report also shows that the agents in charge of following Raúl Bravo lost him in the trip from Madrid to Valladolid. In fact, in a later conversation, Aranda acknowledges that same Thursday, after having spoken with Bravo, that he still does not have confirmation of The next day, Borja announces his retirement and is left with several companions to make a barbecue, test for the Police that there was going to talk about the match. Again, no recordings or proofs of it appear. Yes, there is a conversation between Borja and his daughter Lucia to go to the barbecue and another with Carlos Suarez, former president and current CEO. In that conversation there is talk of a gift that the club will a to the staff and the club workers: a clock, for having achieved permanence.
Del rest of the conversations that appear in the attestation, resultado especially puzzling one in the which is named the match between Getafe and Villarreal. Says Aranda to one of the bettors: "But best of all, Nacho, best of all, is that I knew a bet only, which was, that was that tied and won the Valencia. I do not know why Raúl put Getafe in my head, he made me talk with people from Getafe and I shit on the dead, who told me there only seven. And I knew that those seven, seven there were three in the field, I guarantee it. " And he continues explaining afterwards: "Oh, no ... Nacho, worse us. If I tell you about us. We scored 2-1 and there are five minutes left and Raul tells me: we are going to cover ourselves with 10,000 euros and we win 20,000 insurance and I say no and at the minute mark and set: I told you! And I say: and why have you done it? It was paid at 8 and peak, okay? When Raul told me, the X-2 ", from which the discrepancies between Aranda and Bravo emerge.
Photos from as.com