The shocking wound of Andoni Azkarate after colliding with a guardrail
The young cyclist of the Eulen Group collided with a guardrail in the Amateur Euskadi Championship and there was a cut from the ear to the neck. It does not have serious injuries.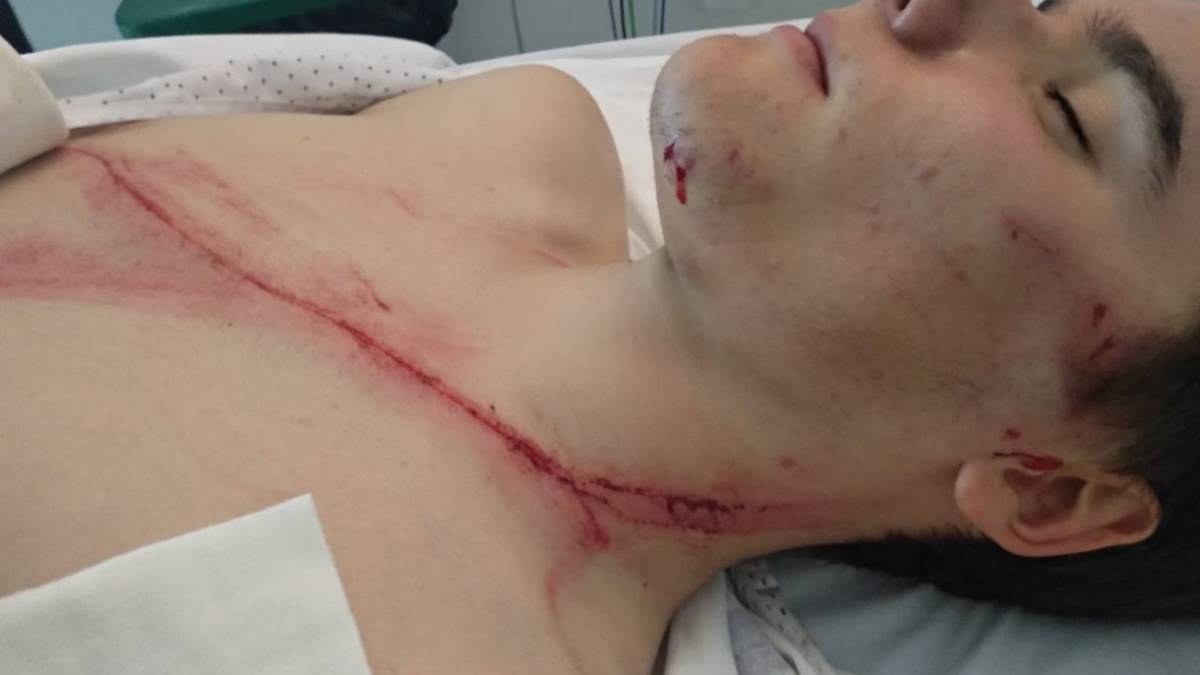 The Euskadi Cycling Championships in amateur category left us with a very impressive image: that of the injuries of the cyclist Andoni Azkarate after colliding with a raincoat during the dispute of the race.
The image is overwhelming, since in the crash with the guardrail Azkarate was produced, in addition to small wounds on the face, a cut that goes from the ear to chest height.
Your director in the team Eulen Group, former cyclist David Etxeberría, wanted to share the image to ask for the removal of the guardrails on the roads and avoid injuries like those suffered by Azkarate. "Yesterday we won without winning, it was just a scare, but go scare 2019 and we continue with the blades (guardrails) on the roads, the kid is fine but you think what could have been, none of us was shocked. Hopefully these blades disappear from our roads. "
Despite the impact of the photo, Azkarate did not suffer serious injuries and, after passing through the hospital, was already discharged and hopes to return to compete as soon as possible.
Photos from as.com