The secret of Bautista to fly the Ducati Panigale V4R
Giulio Nava, right hand of the talaverano in the garage of Borgo Panigale, affirms that the Superbike leader wants an agile motorcycle and that it turns well: "A little bit like a 250cc".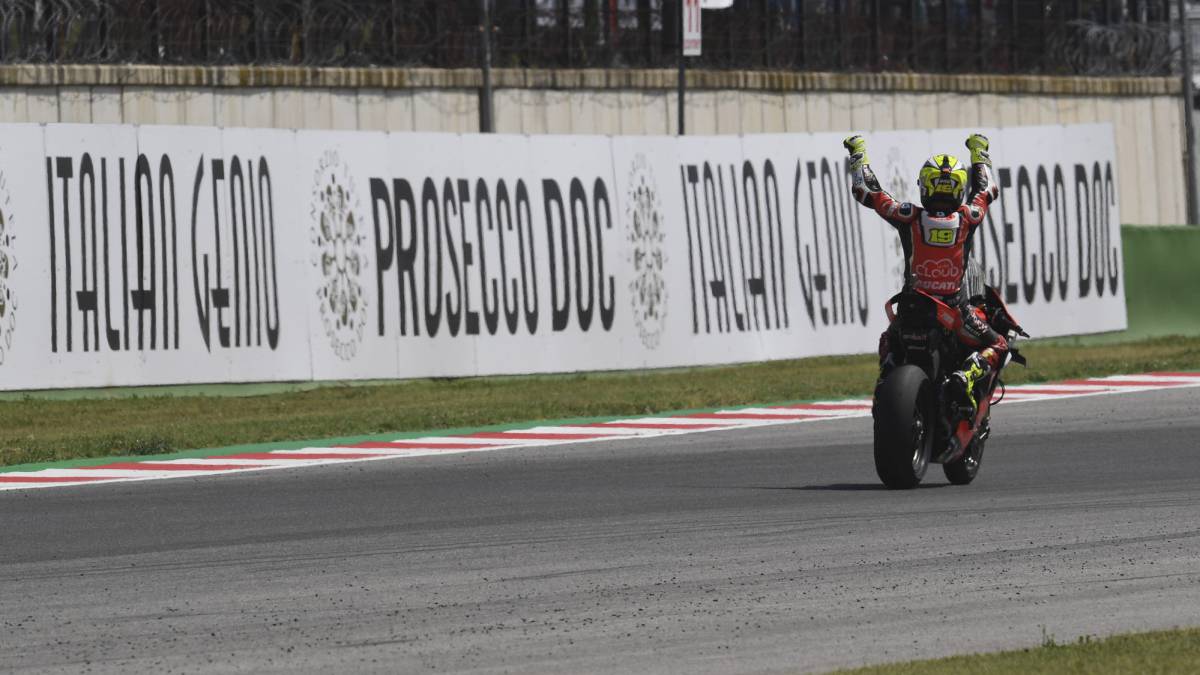 Nobody knows Álvaro Bautista better than Giulio Nava. The Italian, technical head of the Baptist in the garage of Borgo Panigale, has been reunited this season with the Talaverano several years after his binomial in Aprilia.
With just over half of the 2019 Superbike World Championship already played, Nava assures, in an interview granted to 'GPOne', that the secret that has elevated his pupil to the first position in the classification is a combination between pilotar la Panigale V4R as if it were a 250cc and the wealth of information and knowledge accumulated by 'Bati' at the time of MotoGP.
"Bautista wants an agile motorcycle, that turns well and that allows to have good speed in the corners, a bit like it was a 250cc. The first time he drove the Panigale V4R, in fact, he told me that he looked like he was an old two and a half. I think that talent makes a difference, but there are other skills that develop over time. Running in MotoGP, with the current level, driving very complex bikes because of the variety of regulations and electronics, in very different circuits, gives you a wealth of information and knowledge that, even unconsciously, you can extract. Maybe for other riders, who have been here for a long time, going from V2 to V4 has been a great change, while Álvaro has found a blank page and has begun to write it without preconceived ideas. I can not say otherwise, we look at our side of the box, "says Giulio Nava.
Similarly, the Lombard confirms that Álvaro Bautista is very comfortable in Aruba.it Racing Ducati, as he feels that all his requests are heard and tried to be resolved by the Italian technicians: "I think that Álvaro is happy to be here, because he has found a good environment and with Ducati, from the technical point of view, we can not complain. We are listened to and try to solve each of our requests. But it is normal that an athlete never wants to settle, it is part of the nature of the strong pilots. He is one of the best with whom he has had the luck to work. The only reprimand that I can perhaps make is that of not being, at certain times, selfish enough, and sometimes paying for it ".
Photos from as.com