The reality of the Honda engine that Red Bull wants to hide
While Helmut Marko insists that from Singapore they will fight against Mercedes, Toyoharu Tanabe admits that the distance with the Germans is bigger than expected.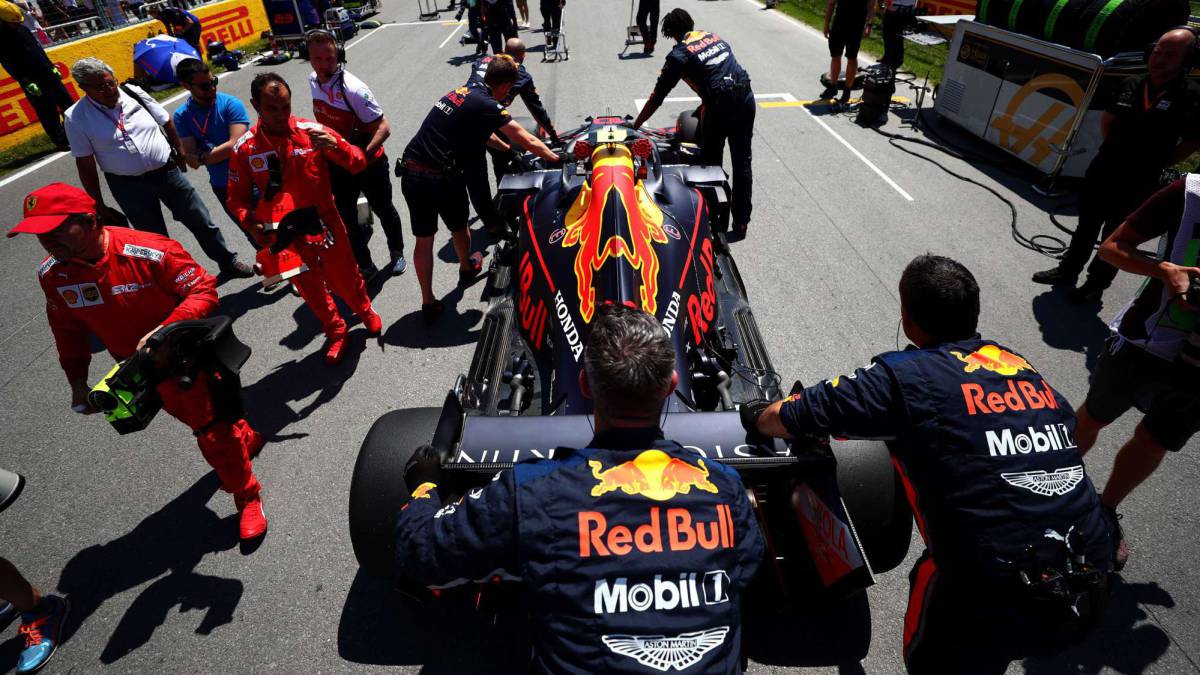 "Our time will come at the latest from Singapore." This is the prediction that Helmut Marko repeats, over and over again, every time he is asked about Red Bull's performance in the 2019 Formula One World Championship.
The adviser the team of Milton Keynes bases its thesis on the fourth specification of power that Honda will debut in the Italian Grand Prix 2019, an engine, which together with the development of the chassis and aerodynamic that will suffer the RB15, will drive up to the first podium drawer to Max Verstappen or Pierre Gasly.
"We are very satisfied with the reliability of Honda, the test bench in Japan works day and night, we are still a bit behind in terms of power, but we are going to get a new engine at Paul Ricard. The biggest step, , will arrive in Monza, Honda will do everything possible to close the gap ", Marko says in 'Speedweek'.
A presage that they do not share in Sakura. Toyoharu Tanabe, head of the Japanese manufacturer in the 'Grand Circus', says in 'f1only.fr' that not only the inequality with Mercedes is still very important, but it is even bigger than expected: "The gap with Mercedes continues Of course, we are not happy with that, but fortunately we can be competitive in some races It is clear that to reduce the gap we still need many improvements A over the years with McLaren , we learned a lot from the bad times, it was a learning problem and that's how our relationship with Red Bull is improving, in the end, we want to win the championship together. "
As usual, the track will dictate judgment, but for the moment and taking as a reference the third sector of Gilles Villenueve, an area of pure power, the prophecy of Helmut Marko can be considered more a dream that a reality.
In Montreal, up to cars equipped by Renault made partial improvements and reached a higher top speed than Red Bull and Toro Rosso. And certainly in the factories of Brackley, Maranello and Viry-Châtillon are not going to close their facilities for vacations until the race of the Lombardy region.
Photos from as.com