The puja from Haro to Serra: "The only thing eternal here is Betis"
The president receives Rubi as a new coach in the midst of the commotion caused by the departure of the Mallorcan sports vice president.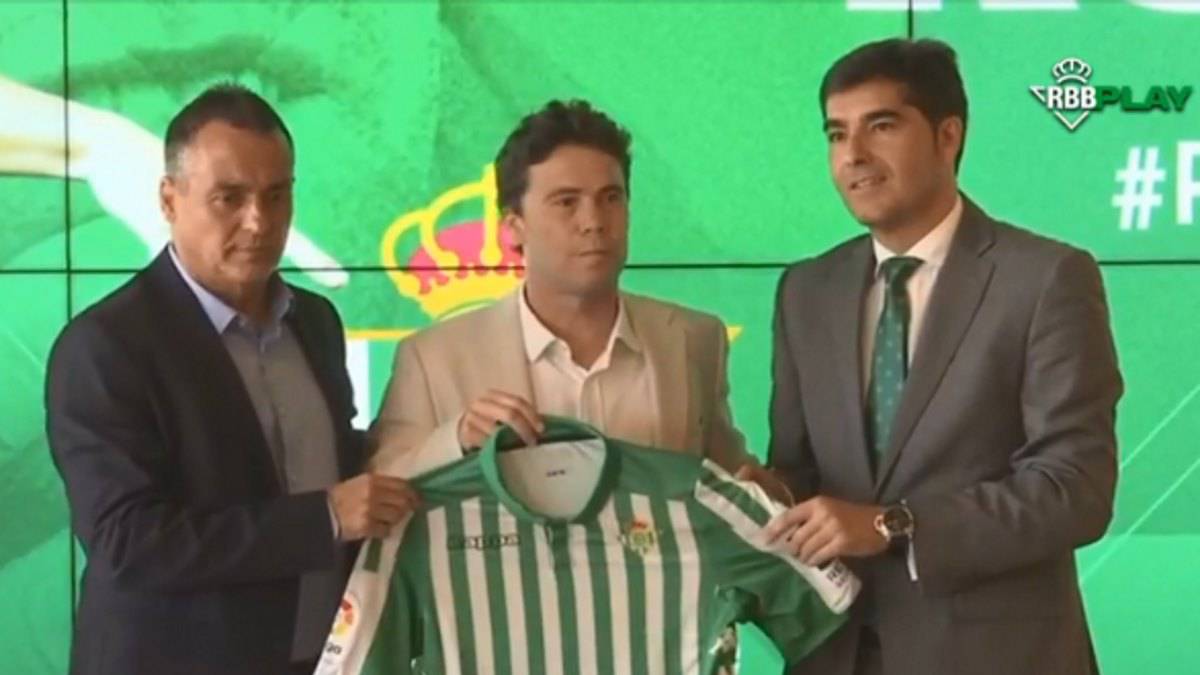 The Betis presented Joan Francesc Ferrer Rubi in an act before former players, employees and some fans and President Angel Haro welcomed him with words that sounded like a blow to Lorenzo Serra Ferrer, sports vice president and idol that has formed a great social upheaval with his departure from the club these days. " The only eternal thing here is the Betis, not the names or the men. We like football but what we are passionate about is Betis, we will continue to improve all the areas based on teamwork", said Haro.
"Our responsibility is to leave Betis where it corresponds by greatness, liking and feeling, this is not the project of José Miguel (López Catalán) or Ángel Haro or the Council, it is the project of all the Betis. We believe in teamwork, without personalities, and to help us we trust Rubi, "added the president. "The Betis of the 21st Century has to maintain the identity that makes us a big and beloved club." To renounce the "manquepierda" would be to renounce our past and our legacy and those who renounce their past can not build their future ", said Haro too.
Photos from as.com