The possible 'big three' of Lakers: Davis and Butler with LeBron
The journalist Bobby Marks (ESPN) believes that the angelina franchise will reinforce its lines with Jimmy Butler and Anthony Davis. The first one would arrive as a free agent.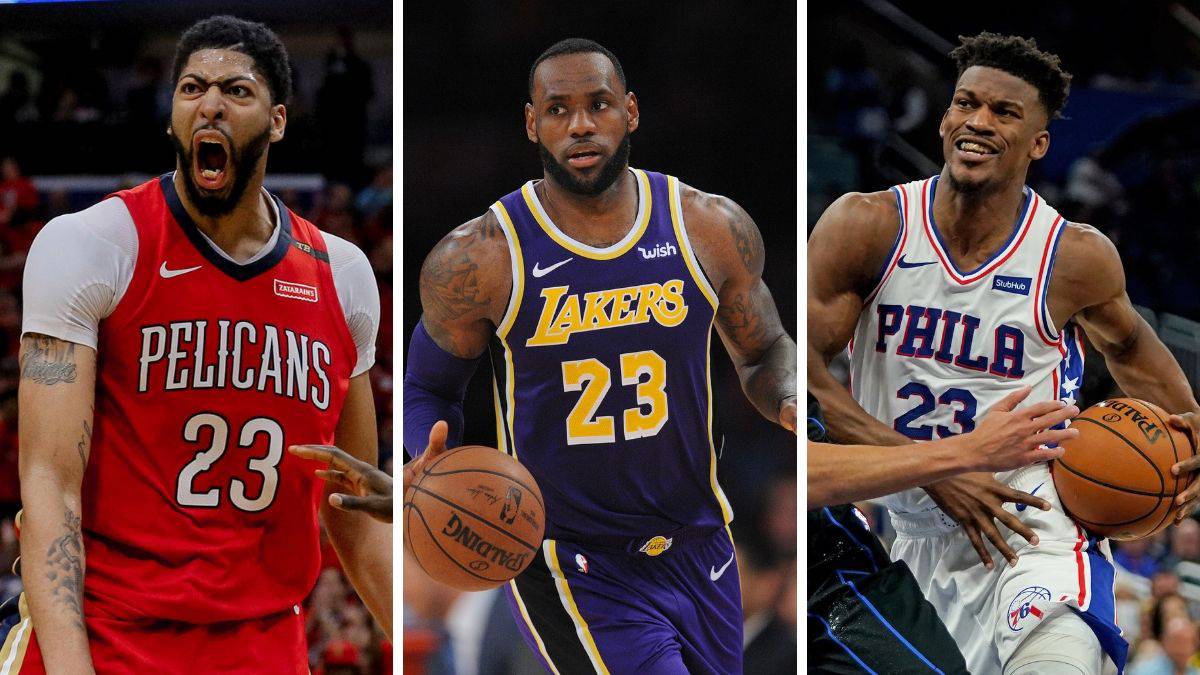 The arrival of new faces to Los Angeles Lakers is a fact. The results of the Californian franchise in the first year of LeBron as a great star of the team have been disastrous. Mismanagement and decision-making by the top officials of the team added to the fact of staying fuera of the playoffs since March due, in large part, to the carousel of injuries that hit the staff.
Patience in the city of the stars does not give much, because they took LeBron last summer with the idea of competing and opting for the ring. The forward of Akron turns 35 on the penultimate day of the year and the team has no choice but to reinforce immediately if they want to take advantage of the performance of their star before it is too late. Among the candidates that can arrive is Anthony Davis. The Pelicans pivot could land at the Los Angeles block last winter market but the operation, which included up to six players from the current Lakers squad and two first drafts, was complicated.
All points to the franchise will return to the load in its fight to take control of one of the best interiors of the league and some experts assume that the operation will finish curdling, among them Bobby Marks (ESPN). "I think Anthony Davis will end up in Los Angeles with the Lakers. If you asked me on the market deadline I would have said Boston but with the uncertainty that there is with Kyrie Irving I think that the Californians will offer what they (the Pelicans) want ", affirmed the journalist in an interview in the program of Stephen A. Smith.
The future of Davis is and will be one of the hot topics along the next market of signings, which will start next June 30 ( 00: 00h in Spain). Precisely a market that will have great stars that will be free and that will be able to negotiate their future from that date. One of them is Jimmy Butler and Marks did not hesitate when asked about what the future team of the escort was going to be. "Lakers", affirmed without palliatives. The player of the Sixers will look for a maximum contract and, although his team can offer him, he would not look badly at the change of airs to Los Angeles. His performance in the playoffs was more than remarkable: a major factor in the face of Lakers' priority and short-term demand.
Photos from as.com