The other confessions of Hazard: the penalties of Sergio Ramos, confidences with Florentino ...
Hazard left several pearls that attracted attention. One of them, about the captain: "If Ramos asks me to shoot the penalties ... but I do not think he will do it".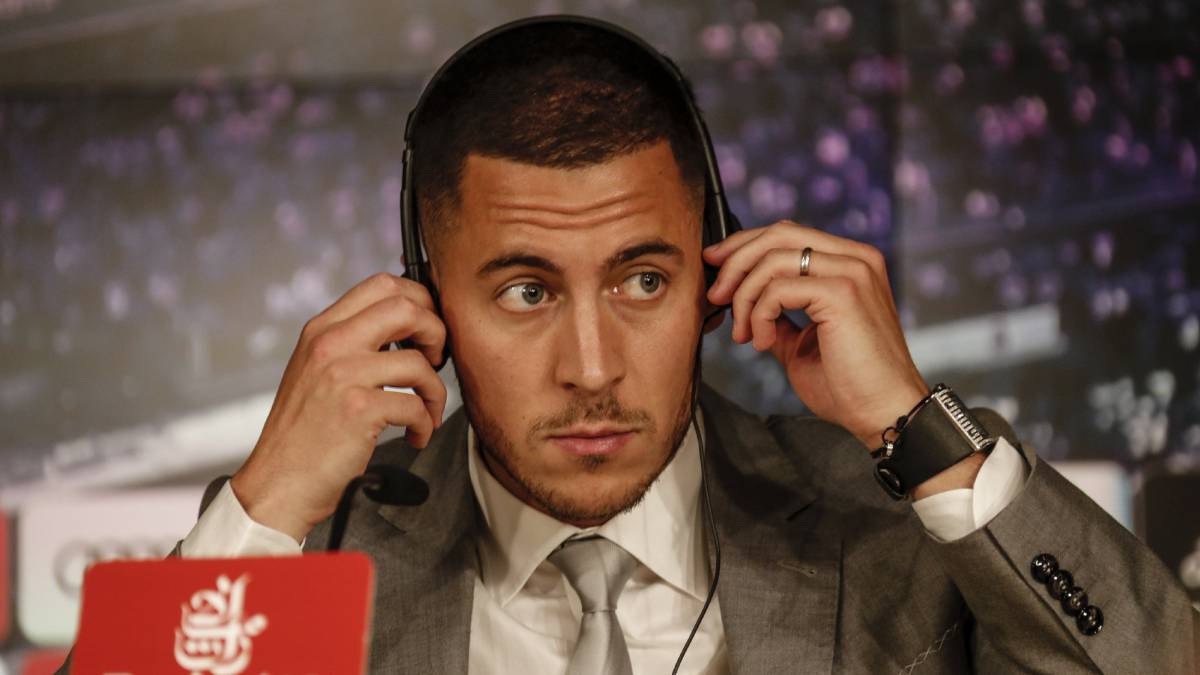 Eden Hazard (28 years old) was in charge of shooting penalties at Chelsea. The season that just finished was one hundred percent effective: he threw five and scored five. Now he lands at Real Madrid, where the responsible for throwing the maximum penalties is the captain, Sergio Ramos. In 2018-19, the driver released eight and scored the eight. 100% accurate. The field of penalties, therefore, is marked by Ramos.
Because Hazard was asked at the press conference of his presentation. "Would you like to continue shooting penalties?" , they threw him. The Belgian, a great dribbler on the pitch, showed his skill with the microphone to avoid any 'puddle': "The captain of the club throws them very well But if he asks me to throw them ... I do not think he will do it. I think he will keep shooting and he does it very well, I think he will keep scoring penalties. "
The Belgian also left several confessions that caught his eye.
Your ideal position:" On the position I'm not the one who has to decide I have always liked to play on the left or 10. But if I have to play in another position I will do it with much pleasure ", said the Belgian.
Forentino meeting: " We met once in London, for a gala of trophies, and we talked quietly and he said yes, that it was time for him to come in. That the president told me that I was very happy, I am already here and I hope to get many things together ".
Countries with Courto is: "With Courtois I've talked a lot about Madrid. He told me that, if he had a small possibility, he had to come, he could not doubt, because he is the best club in the world. He is a friend to me, everyone knows, and, as I like to play with my friends, I am very happy. "
Photos from as.com