The new 'signings' will be received in Anoeta
The Royal Society creates a new initiative for the fans to welcome Portu, Isak, Remiro, Sagnan ...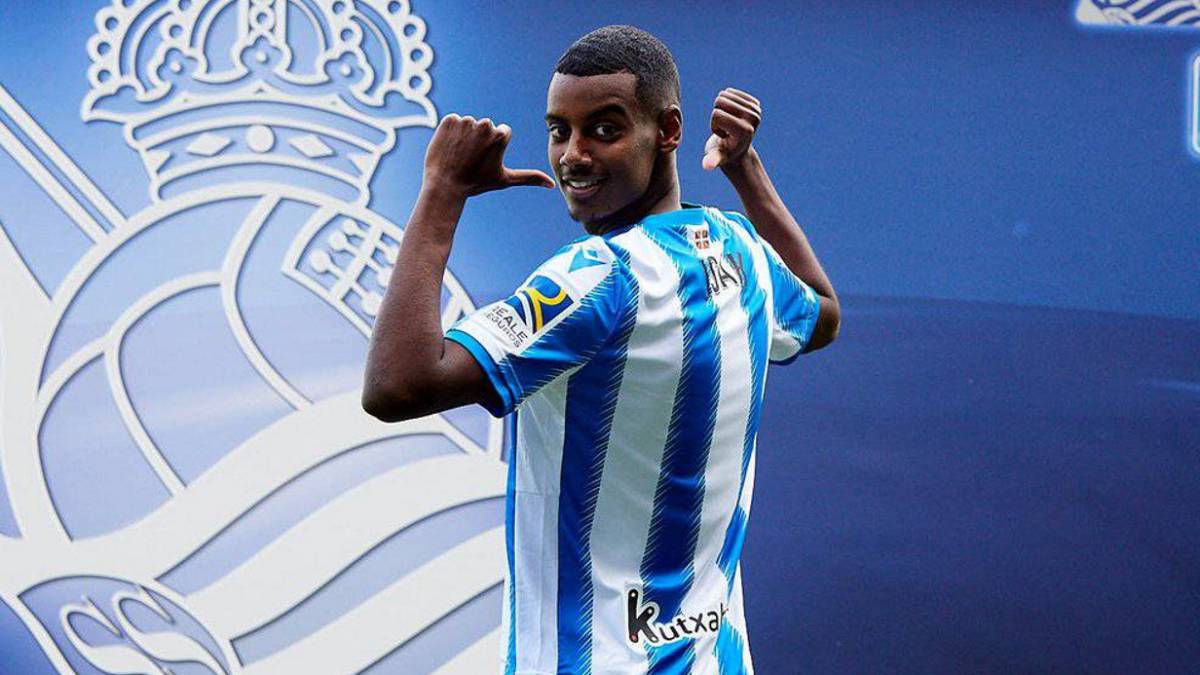 So quickly has the Real Sociedad closed this summer its signings that it has not yet given time to make the classic presentations to the media. The only one that has already been presented has been Alexander Isak, with whom he took advantage to bring to light, in addition, the new first equipment for this next season. For that reason, having already four reinforcements closed, the club has taken the decision to present them suddenly to their fans and that they can receive from the first day the affection and warmth of their new followers, in a novel initiative and that until now had not been done in the Donostiarra club.
The idea is that the four signings, along with the players of the quarry that become part of the first team since this summer, are received by the fans from the famous Aitor Zabaleta de Anoeta grandstand a day before the official start of the preseason of the Royal Society, el Sunday 7 July2 "A txuri urdin party in which all the realists can welcome the new members of the first team: Modibo Sagnan, A Alexander Remiro, Alexander Isak, Cristian 'Portu', Ander Guevara, Ander Barrenetxea, Robin Le Normand and Aihen Muñoz. And there is no better place than the Aitor Zabaleta Grada to welcome our players, Anoeta will be a party with music and some surprise, "explains Real in the statement with which the initiative has been announced.
The event will take place in Anoeta, the entrance will be free through doors 15 and 16. The doors of the stadium will open at 11.30 am, and begin half an hour later, at 12 noon, with the departure to the lawn of the new tenants of the first template of the Royal The club has already announced that "the players will distribute several gifts to the fans." In this initiative could also be Martin Odegaard, whose cession by Real Madrid for the next two seasons is about to become official, so the Norwegian I would also participate in this different initiative organized by the realistic club.
Photos from as.com