The new agreement between the FPRV and the Pucela, ready to be signed
The first contacts a few days ago were quite tense, but everything is already fixed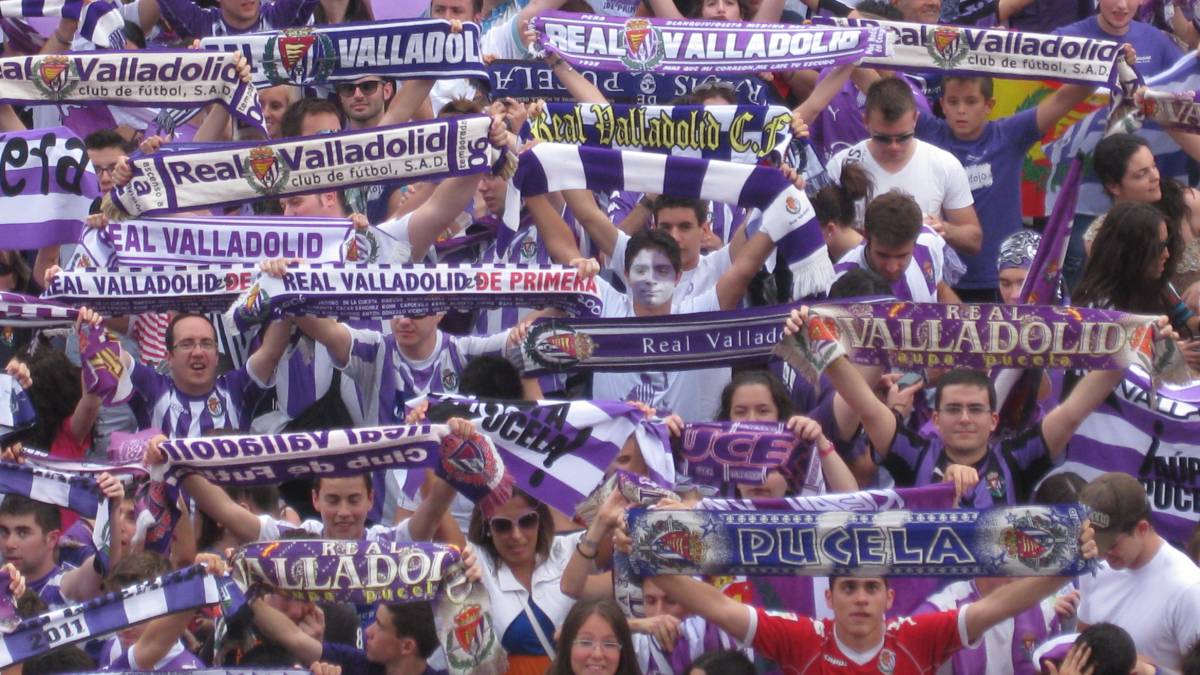 Everything has been normalized and the waters have returned to their course after a few tense moments between the Federation of clubs and the directors of Real Valladolid a few days ago. The collective representing 43 clubs and 2,000 subscribers had to negotiate a new agreement with the Blanquivioleta entity and for the first time the talks had to be made with a new interlocutor after the change of president and top management.
The first contacts They did not leave the Federation officials happy, as the terms of the agreement were considerably reduced and the club also managed to manage the sale of tickets for the games away from home, something that the federation had done so far. After the last meeting this week and the revision of the conditions by Real Valladolid, everything is ready for the signing with the approval of both parties. These are some of the terms of the new agreement that will be signed shortly: Discount of 15% minimum booking tickets on trips for members, the FPRV, part of the club, will sell buses on trips at lower cost, for the supporters, there will be two private boxes available to supporters (18 seats) and 4 seats in the Authorities Box in all matches. In addition, the obligation to request permission for the premises that the FPRV normally uses in the stadium is eliminated, and it can be disposed of without having to notify, a point is eliminated in which the Club could cancel an agreement without just cause at any time. , the FPRV can negotiate with sponsors discounts with the peñista card and finance with private companies, the Club gives 400 euros in material for the lottery of the Christmas Lottery and 1,000 euros in material of the Club for raffle in the Annual Gala and will attend all the template and directive.
With all these modifications, and taking into account that the Federation loses the power to sell the tickets at home, the presidents of the different clubs seem ready to sign the new agreement with the club.
Photos from as.com