The Nets cover their backs with D'Angelo Russell
They make the qualifying offer that they had with him effective, so they can match any offer that reaches the base in case of not signing Kyrie Irving.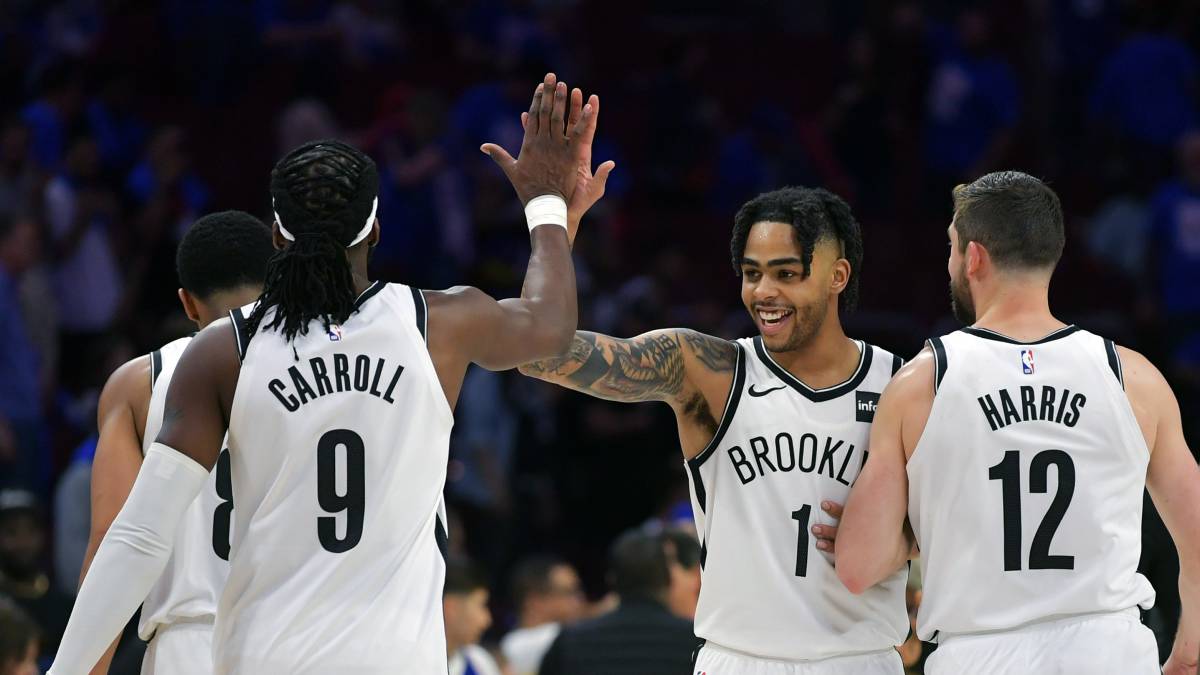 The Brooklyn Nets move so as not to be left stranded in the free agency that is about to start. They have extended the qualifying offer they had on D'Angelo Russell, their all star base, paying the more than 9 million dollars it cost. This means that the New York team can match any offer that reaches the player taking precedence over all of them. And it seems that it is going to be more of a franchise that tries its signing. His 21.1 points, 7 assists and 2.9 triples per game have made him one of the most important names in the market.
But the real goal of the Nets is not to renew Russell. Everyone knows they want to go for Kyrie Irving and Kevin Durant. Convince the second of them may not matter as much as the continuity of its current star, but the arrival or not of the first has a direct relationship. If Irving is persuaded to go to Brooklyn the days of Russell there would be numbered. And it does not seem far-fetched by the news that has been heard in recent weeks.
But the Nets still should not take it for granted since they have exercised their choice over Russell. The Lakers and the Knicks still appear on the horizon as two very powerful rivals and what they can not afford in Brooklyn, in the midst of trying to build a winning team, is to run out of Irving and Russell. Hence, the qualifying offer. Because if the Celtics player does not stop there, at least they know they can continue counting on their best player last season.
Photos from as.com