The McLaren de Sainz points to the bottom of the grid by penalty
They will change the engine "to 99 percent", it will be the fourth of the season, and will carry a penalty. The positive: you can release the latest evolution of Renault.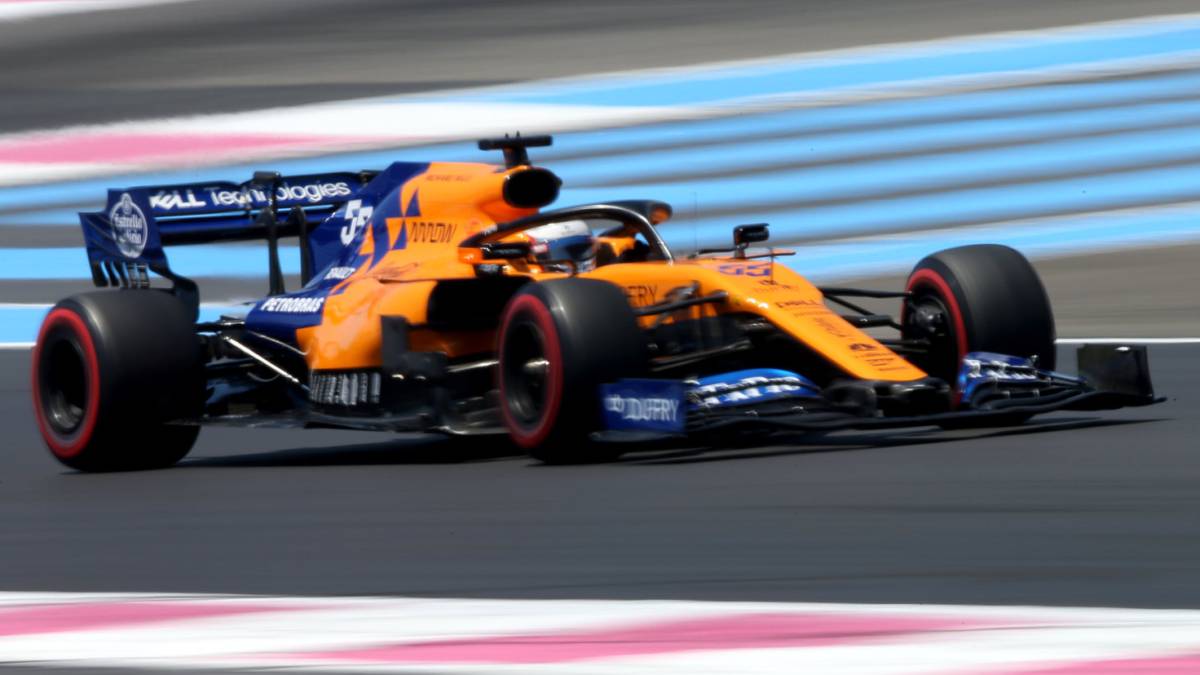 As was already progressing after the French GP, Carlos Sainz points to the end of the grid in the Austrian Grand Prix because "99 percent", according to sources close, there will be a change of engine this weekend for the McLaren of Madrid. It would be the fourth mounted unit, because in Australia the first one was broken and then there were developments in Bahrain and Spain. So, from this, there is a penalty of up to 15 positions for the start of the race in Spielberg.S
The news is not good, but it is inevitable, and the positive side is that you can use the latest specification of Renault, released by Ricciardo in France with good results, offering more reliability and also a slight step forward in performance. The problem is that each new power unit from now on will carry a penalty, and with half a season ahead that can mean two or three more race weekends that you will have to choose carefully McLaren to not sacrifice a great prize with possibilities.
In Austria, circuit with many straights and only ten curves, those of Woking are expectant for the performance of their MCL34 compared to the competition after dominating the middle zone in Paul Ricard. There are options to overtake, the top speed of Renault allows it, so leaving last can be corrected with a comeback to the points with a different strategy from the rest, will have to do with what tire should start, and crossing the fingers for there is a ' timely car safety or a crazy race. In addition, the French propeller arrived very right at the end of the race, with much mileage behind him, and there was some fear that a breakdown would advance his end of service.
As nobody wants those risks in the home GP, the next, in Silverstone, the purgatory of the sanction seems bound in Red Bull Ring. Yes the penalty for Albon has already been confirmed, also for driving his fourth engine of the year, in this case Honda, as Kvyat a week ago. Sainz is seventh in the World Cup standings with two sixth places, in Monaco and France, as the best results of the season.
Photos from as.com