The man in the turban who sees all the Raptors' matches
Nav Bhatia arrived from India in the 1980s and has not missed a single game at home. More than Drake, he is the protagonist of the ScotiaBank Arena.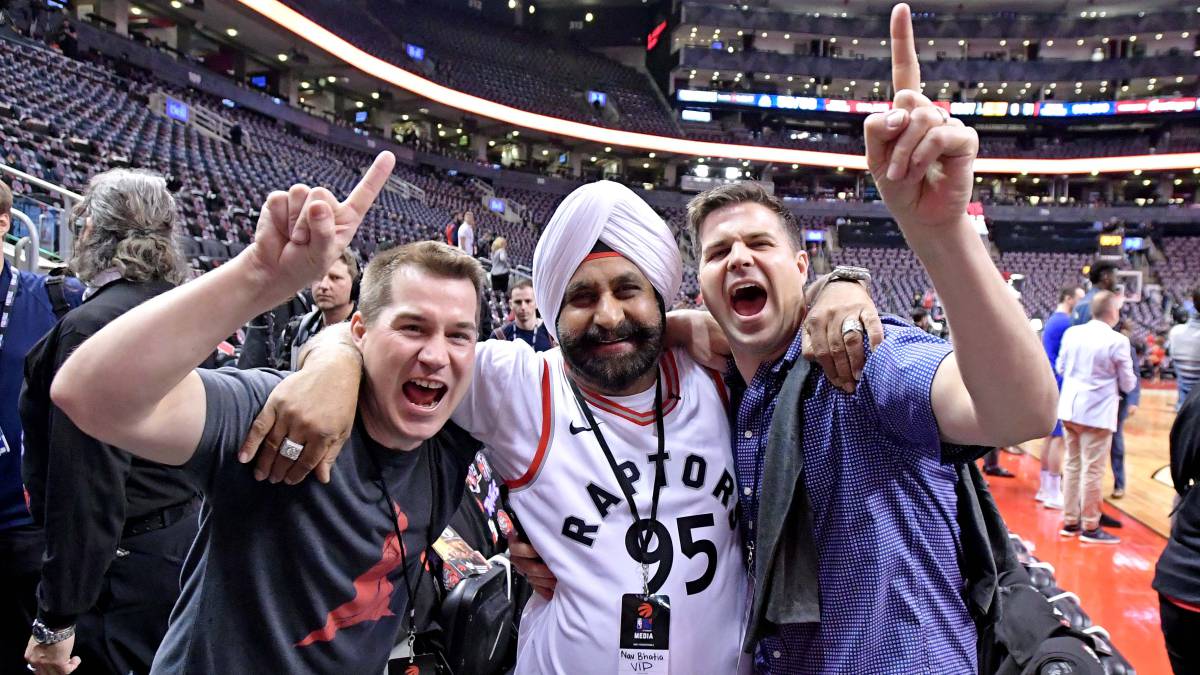 Ya is 67 years old and those who go to watch the Toronto Raptors games as locals know him well. And also those who see it on television, since it has become a kind of star, but in a very different way to Drake, the Raptors fan who has taken all the headlines lately. The story of Nav Bhatia is very different from that of the rapper. It was the journalist Muhammad Lila who counted it on his Twitter account and had such success (33,000 retweets and 78,000 likes at the time of writing this article) that all the national media in Canada, the United States and many other countries have wanted to tell . And it is not for less, since it appears of film.
Nav Bathia arrived at Canada coming from his native India in the decade of the 80. From there almost no money was brought and an engineering. But that Canada was not yet the open and tolerant country that it is today and because of its skin color, its accent and its characteristic turban never gave him an engineer job. To make a living he started selling cars in one of the poorest neighborhoods in Toronto. He sold 127 in his first 90 days of work, something never seen in this area. "He did it the old-fashioned way: being honest and with a smile on his face," he once explained. So well was the sale of cars that the dealer bought. And after that would come some more.
In 1995, the year the Toronto Raptors debuted in the NBA, Nav was not doing very well business. Even so, he decided to remove the season ticket. As Lila explains, "when you're an immigrant, nothing makes you feel more Canadian than waving a flag while you cheer for your team." So Nav began to go to all the Raptors games at home. His seat, located in the first row right next to a basket, and his turban make him perfectly recognizable. That aspect that would attract attention almost anywhere does not do it in Toronto or the Scotiabank Arena, where multiculturalism is at ease.
So Nav Bhatia, who is now 67 but still living the matches with the energy of a lad, has become the perfect example of this city. He has won the hearts of all his neighbors for his kindness and his way of being, but also for his support for the needy. For example, bringing their great passion, basketball, to poor children and immigrants. Each year, $ 300,000 is spent on taking them to the pavilion to watch games and meet players.
After their story went viral, Lila called Nav to tell her. During the talk they had, the journalist encouraged him to share his opinion about Canada with the rest of the world, and this was what he said about the land that welcomed him more than 30 years ago: "Other countries may be richer, but they are not in manners, in courtesy and in looking for others, and the country south of us has much to learn from all these things. "
Photos from as.com