The majority feeling in the paddock: the penalty is unfair
The punishment to Vettel seems excessive among those who follow F1. Several great pilots manifested themselves openly in social networks.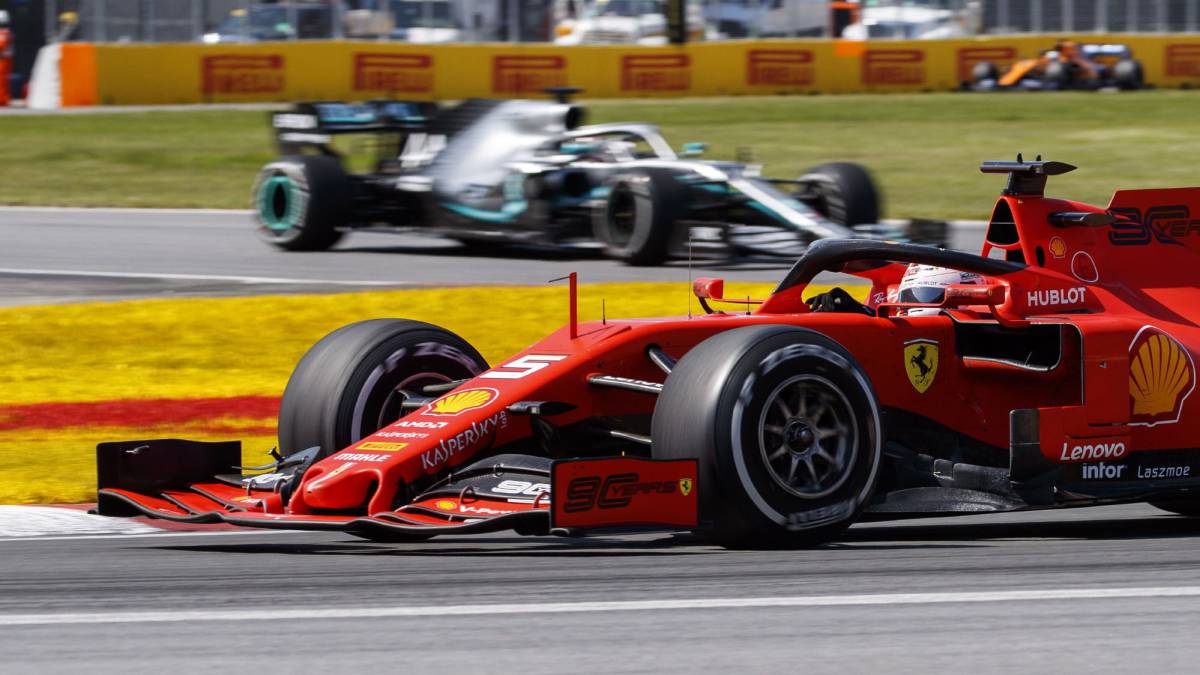 The paddock is a diffuse reality. It exists from Thursday to Sunday, every time in a circuit, bringing together pilots, bosses and positions of teams, mechanics, exiles, journalists, members of the organization ... In Montreal, according to the informal conversations that As was able to maintain as a qualitative poll , that not quantitative, an important majority showed against the sanction of the commissioners that left without victory to Vettel in the GP of Canada. The Italian press, clearly against, but that kind of comments were also heard on the part of some pilot, in fact it slipped that the defense of Ricciardo on Bottas was "much more dangerous", with an aggressive change of direction at 300 km / h, without even opening research. Nor for an advance to the limit of Perez to Grosjean in which they came to touch.
Many pilots, some of them world champions, have opted to openly criticize the decision on social networks. Johnny Herbert: "It's crazy that you can not compete anymore, races become soft, wrong." Mark Webber went further: "Have any of the stewards ever driven the front of the F1 mental penalty." Jenson Button, gentlemanly world champion and Sky commentator, was in Montreal: "For me it's a race incident." And Alex Wurz, also in Canada and who is also the head of the association of pilots: "Vettel turned to the rear-view mirror only after correcting the address.It is physics, there was no room for Lewis on an urban track. What was the 'let them pilot' penalty? Not in my opinion. " Jolyon Palmer, ex-Renault and BBC commentator, yes he advocated the punishment in direct.
Nigel Mansell: "What was going to do 'Seb? It's crazy, the car went out." At that point he was a passenger " . And Mario Andretti, another great world champion: "The role of the commissioner is to penalize flagrantly insecure movements, not honest mistakes that are the result of a hard race.What happened in Canada is not acceptable at this level in our great sport." He also ran the Ferrari whip, Flavio Briatore: "ridiculous penalty, it does not ruin a race so what else could Sebastian do?"
Photos from as.com