The legend of Rins grows: 48 places won in 6 races
The king of the comebacks already has the Suzuki 6 in Qatar, 11 in Argentina, 6 in Texas, 7 in Jerez, 9 in France and 9 in Italy. Average 8 per GP.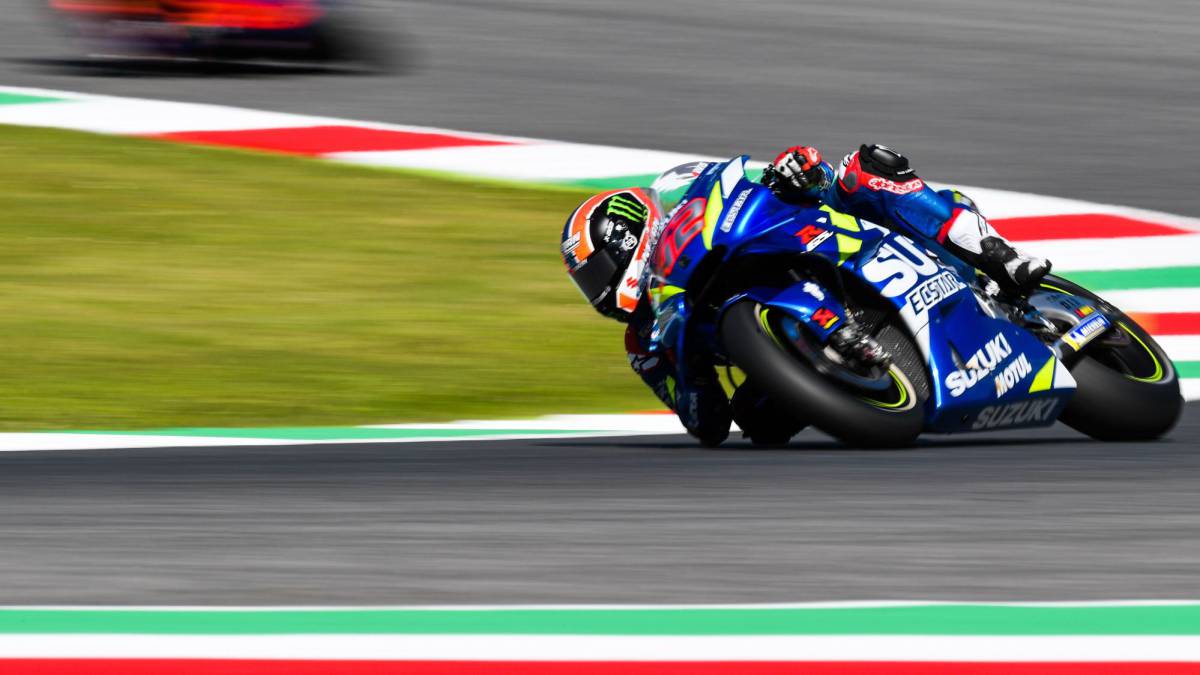 Do not say show, say Alex Rins. His legend as a great pin to the handlebar of the Suzuki increases race after race, because once the light goes out he counters his weak qualifications with big comebacks. There are already 48 places won in six races, at an average of 8 per race: 6 in Qatar, 11 in Argentina, 6 in Texas, 7 in Jerez, 9 in France and 9 in Italy.
"It's fun, but I do not he likes to be in that situation, "said the Catalan after the show given in Mugello, where he finished fourth, after Petrucci, Márquez and Dovizioso in a tremendous race that came to lead at times. And then he said about what happened on the track that "the truth is that it has been good. It has been a very exciting and very physical race, twice as physical as in Austin, where I won the race, but I am happy with the result. We knew it was going to cost before we came here and we took 13 spots for home. "
The Suzuki was clear that" you could not do more. I have tried it in all possible ways. I tried to get hooked to the Ducati when I had more grip, but it was complicated because I still had a hard time keeping the slip and I could not get to the first corner, so I had to recover everything in braking and in the corners. So, whether you want it or not, the tire suffers more than normal, but we have done everything we could. Which of the two? The two a little, but in this case the front one suffers more, when pushing in the curve passage ".
Álex pointed an interesting detail about the race, which coincides with what Marquez said that " Petrucci has more speed than Dovizioso ". It's this:" When Petrucci got in front, they were harder to follow than when Dovizioso threw, which is strange but slower. "
Regarding the flavor his result left him, Álex says; "I took a quarter in Qatar and another here, in circuits that are difficult, so we have taken them more than with a note". And about the comment that Marquez made about how well the Suzuki chassis is going, something that he notices when he goes behind any of his two pilots, he ended up jokingly saying: "If Marc gives me a little bit of his engine I I give a little of my chassis "
48 forward positions this year Rins
Gran Parrilla Award Meta Posiciones
Qatar

Argentina

+6
4th 10th 16th 7th 5th 1 Américas
Las +11
+6
España
+7 2nd 9th
Francia 19º 10º +9
Italia 13º 4º +9
Photos from as.com