The Leganés will start its preseason against Rayo
The pepineros will play their first match on July 13. There will be three friendlies in the ID Butarque and a seven-day stage in Tangier. Two rivals are missing to be precise.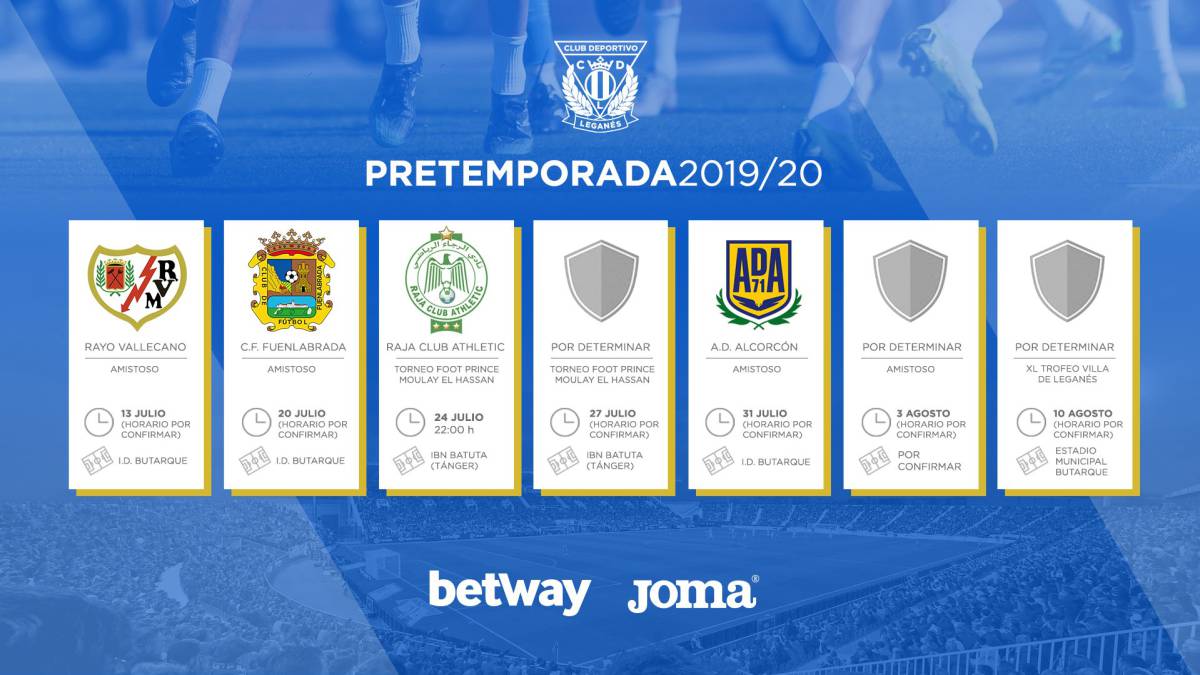 El Leganés has made official the content of a good part of his preseason as far as friendly is concerned. The Blue and Whites will begin the preparation of the course on July 4 and the 13 will dispute their first friendly against Rayo Vallecano in the Butarque Sports Facility, their training center. There will be a seven-day stage in Tangier, Morocco (between July 22 and July 28) and there are still two more meetings to be held: one on August 3 (unknown location) and another on August 10 at the Villa de Leganés that will close the preparation of the team.
Tal and AS AS advanced, the pepinero set will play another course against rivals whose category is, minimum, the Second Division. The initial desire of Mauricio Pellegrino was to raise the level of the opponents and make them all of the same category of Leganés. It has not been possible.
So, in addition to the Rayo Vallecano, the Lega will also play against Fuenlabrada (July 20) again in the ID Butarque and, in his tour of Morocco, will play two matches within the tournament 'Foot Prince Moulay The Hassan'. The first semifinal will be against Raja Casablanca on July 24. The dispute of the final or the third and fourth place will be played on July 27. The possible rivals, the Renaissance Sportive de Berkane or the Ittihad de Tangier.
The latter has recently signed a collaboration agreement with the Leganés from which the dispute of a match supposedly will be born on July 25. The date has changed adapting for the dispute of this tournament.
A the return of Morocco the Leganés will play against the Alcorcón on July 31 also in the Sports Facility Butarque, before penultimate game before playing the two whose rival is still to be revealed.
This is the complete list of the pre-season
· Leganés - Rayo Vallecano | July 13 (ID Butarque)
· Leganés - Fuenlabrada | July 20 (ID Butarque)
· Raja - Leganés | July 24, 22:00 (IBN Batuta)
· Renaissance Sportive de Berkane or Ittihad Tangier - Leganés | July 27 (IBN Batuta)
· Leganés - Alcorcón | July 31 (ID Butarque)
· Rival to be confirmed | August 3rd
· Rival to be confirmed | August 10, Tournament Villa de Leganés (Municipal Stadium Butarque)
Photos from as.com