The Leganés retrieves the green cucumber and keeps the purple
The club has presented its second and third jerseys. The second turns to green and simulates the skins of a cucumber. The third, dwelling, maintains the message against gender violence.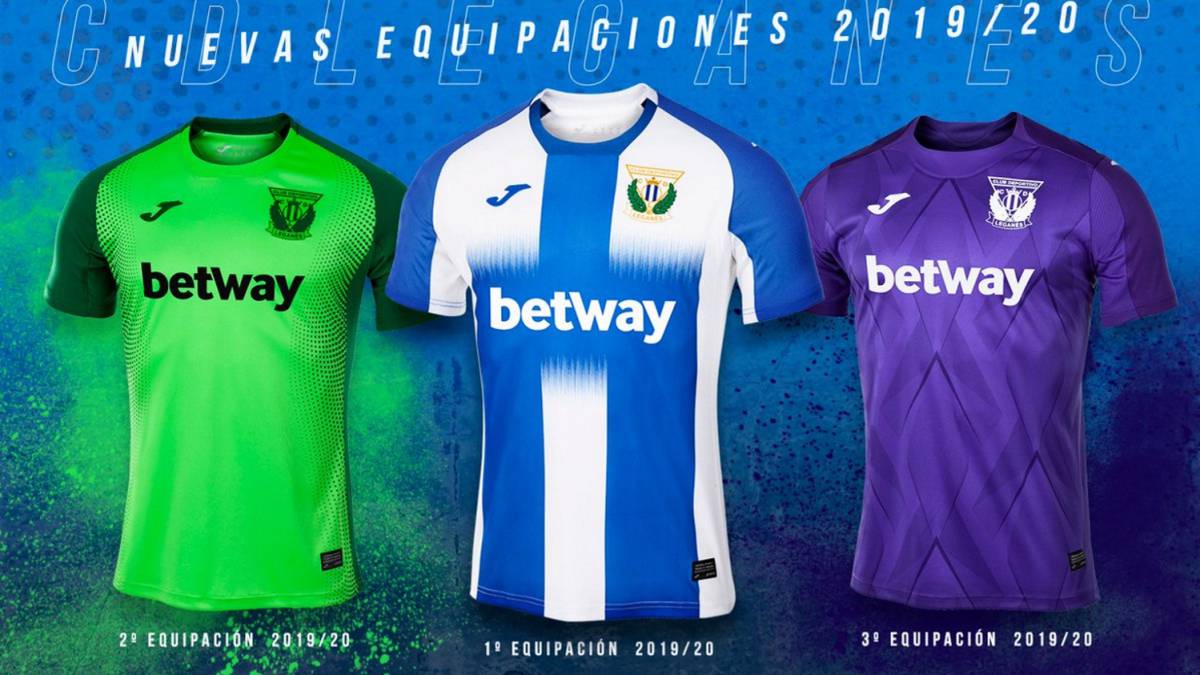 El Leganés has presented his three kits this morning for the next year. The novelty was to know what would be the second and third clothing after last Monday made public the design of the first. Surprised surprise: the green cucumber returns as the dominant color in the case of substitute clothing and purple solidarity against gender violence is maintained in the case of the third shirt.
Back to the past (were, for example, colors already dominated during the 2017-2018 season) with important modifications in terms of design. For example, the second clothing simulates in its color palette the different layers of a cucumber, typical vegetable that was cultivated in Leganés and from which comes the nickname of 'pepineros'.
An intense green fluorine color dominates the whole shawl while the outer (the sleeves, the sides) are darker green. Like the skin of a cucumber. It is the example that Joma, official supplier of the Lega, and the club looked for.
El neck, as in the case of the first clothing, is round and also dark green.
Tercera t-shirt solidaria
In the case of the third clothing, the color that has dominated the Leganés reserve jerseys since being a Primera team is repeated. El morado returns, for the third consecutive season, to be present in these dresses as a way of winking solidarity to the fight against gender violence. It is the color with which this cause is symbolized.
In addition, the shirt will also count, as in the three previous years, with a purple at the neck, on the back, next to the label # NoALaViolenciaDeGénero with which the Leganés makes visible in the world of elite football its support for the eradication of this social scourge.
T-shirts have been presented at the Sambil Outlet shopping center (which, by the way, disappears from the left sleeve as one of the sponsors) and have been carried by three representatives of the different peppers' teams: Rodri Tarín, first team player, Nacho Heras of the subsidiary and Nati, captain of the senior women's team.
Photos from as.com