The left back of Atlético, Brazilian territory: now Lodi
Filipe Luis has been the owner of the position during his eight seasons at rojiblanco. His campaign at Chelsea was covered by Siqueira, also from Brazil.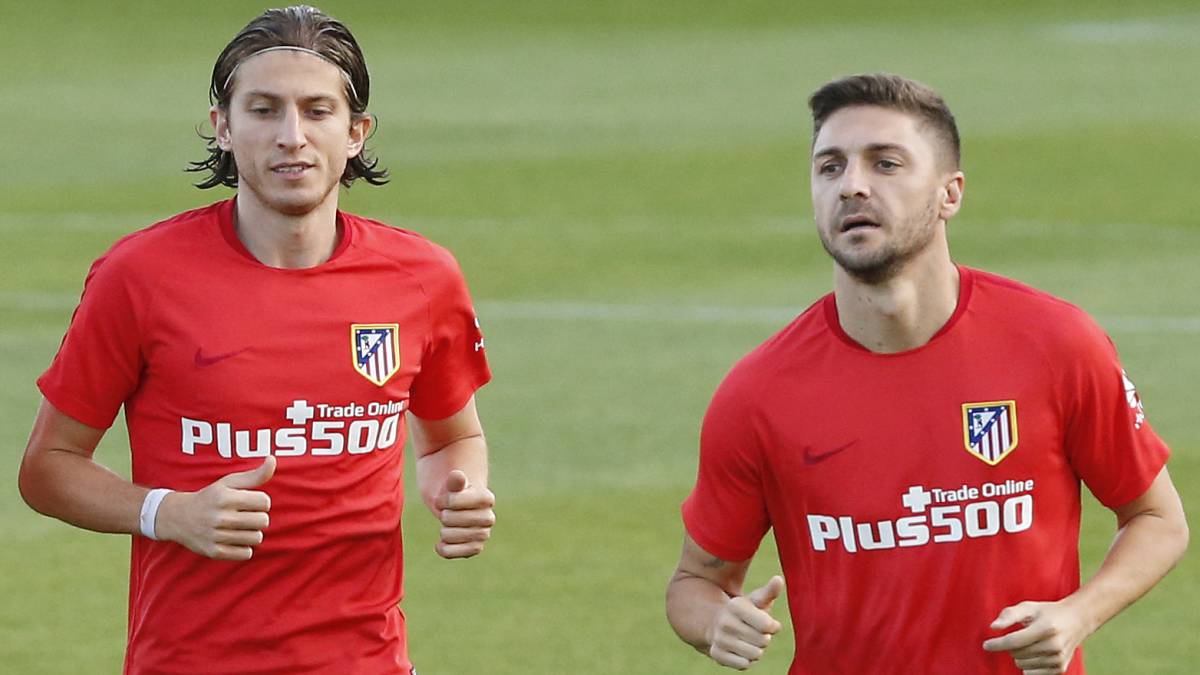 The last decade of Atlético de Madrid has been highlighted by the quest for the goal through lateral offensive and with much presence in the opposite field. To do this on the left side the equation has been easy, go to Brazil where the players in that position have always shone for their attacking ability. Renan Lodi will be the next to arrive as one of the great promises of his country.
With 21 years, the soccer player who has excelled in the Athletico Paranaense will become the natural heir of Fiilpe Luis. At 33 years old, Brazil's starting full-back during the Copa América will bid farewell to the club except for a miracle after eight seasons interrupted by an erasmus in London. Filipe finishes contract with Atlético this Sunday and since January is free to negotiate with any club to join for free in July.
El '3' has become one of the best left-backs in the history of the club, probably the best next to Calleja. After arriving in the summer of 2010 from Deportivo, where he had suffered a very serious injury to his ankle, Filipe was growing up to become one of the best players in the world in his position. In total 333 matches with the Atlético shirt with a total of 12 goals and 30 assists. A side that will leave an indelible mark on his final game.
Ya there was a momentary exit in the 2014/15 season, when he signed with Chelsea. He did not triumph in England and decided to return to his home where he had shown the best level. But during that year without Filipe, Atletico resorted to Siqueira, another Brazilian, as the side chosen to cover the place of '3'. In his year at rojiblanco was not successful, playing 37 games and achieving a goal. Ankle injuries and discomfort truncated his fleeting spell in the club as he confessed in AS recently.
Now it's the turn of a Lodi whose poster is unbeatable. A player with a great future ahead and who will maintain the tradition of Atlético's last decade of assigning his left-back position for a Brazilian player. Only Lucas Hernández competed for the starting position for Filipe, , although the French took advantage of the Brazilian's injury to take a place that was not natural, since he had always played as a center. Now, his march to Bayern Munich could be covered by Hermoso, another player with the versatility of being able to move from the center of the back to the left side.
Photos from as.com