The last goodbye to Reyes: the burning chapel opens in Pizjuán
Relatives, friends, fans and personalities from the world of football are quoted to dismiss the soccer player, who died yesterday in a traffic accident.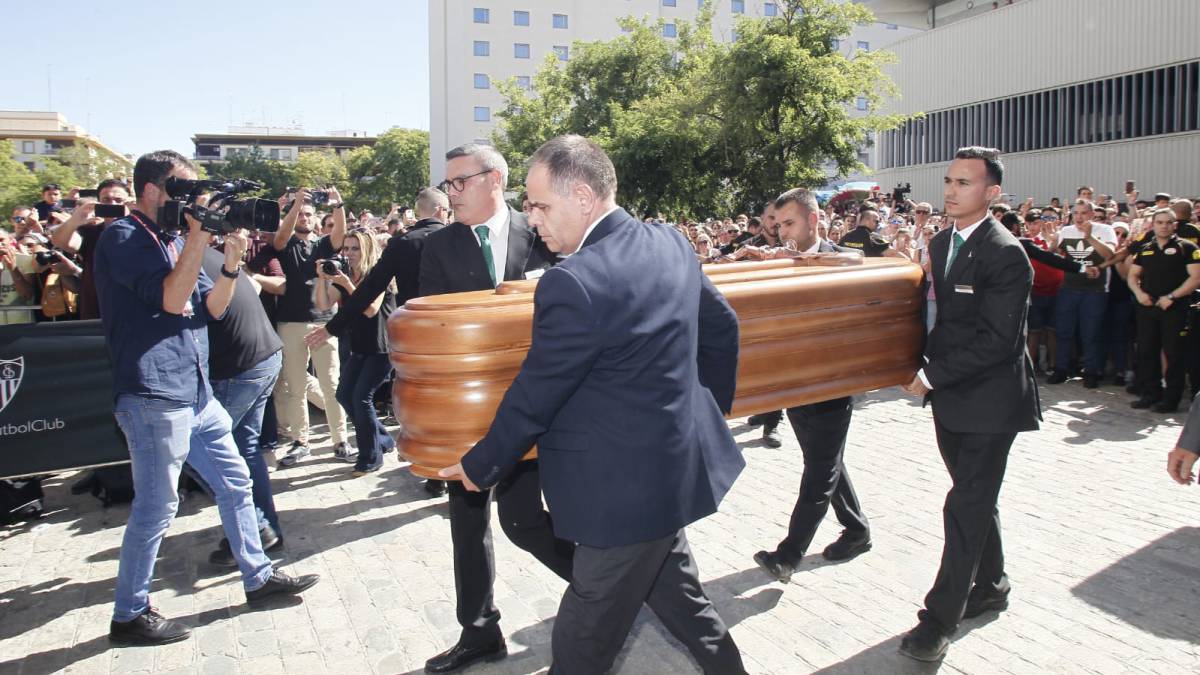 The burning chapel of José Antonio Reyes has been opened at the Ramón Sánchez Pizjuán stadium. Personalities, family members, friends and fans say goodbye to the footballer this afternoon, who lost his life in a car accident on Saturday when he was returning to Utrera after training in Almendralejo.
In principle, the ardent chapel was to open at 4:00 pm, but the Seville club announced that the legal proceedings have been delayed and the coffin of José Antonio Reyes will not reach Ramón Sánchez-Pizjuán before 17.15 hours.
Real Madrid
A large representation of Real Madrid arrived before five at Sanchez Pizjuán, headed by President Florentino Pérez. Next to him the director of institutional relations, Emilio Butragueño, Raúl González Blanco and captain Sergio Ramos, exjugador sevillista and friend of José Antonio Reyes.
Extremadura The staff of Extremadura has returned to Cádiz after visiting the ardent chapel installed in the Ramón Sánchez Pizjuán and pay a last tribute to his partner José Antonio Reyes and his family.
Among the applause of those present, the team arrived by coach minutes after three thirty in the afternoon
and were also accompanied by the president of the club, Manuel Franganillo, and by the players of the squad who had not been called for the expected clash for this afternoon at Carranza. The first intention of the club was for the team to return to Almendralejo after the visit to Pizjuán, but finally the decision was to go back to the hotel in Cadiz and hold there the start of the clash against the Cadiz scheduled for Tuesday at 9 pm. At the gates of Sánchez Pizjuán,
Manuel Franganillo, president of the entity, told the media that the situation "is horrible, a dream that came to play in Extremadura and unfortunately It has become the worst of nightmares
, an accident that ends with the life of a beloved person
We are sunk and querem I would like to thank everyone for the show of affection to the club "
. Visibly affected also attended the press
Captain Willy Ledesma, who stated that" for the family of Extremadura is the most delicate moment in its history and we have lived it very bad. But we have to keep all our respect to José
, since it has been an exemplary companion. Tribute in Granada
The staff of the Granada paid a tribute to José Antonio Reyes with a minute of silence in training this Sunday in his sports city announced the postponement to the next Tuesday of the match that they should play this Sunday in Mallorca due precisely to the death of the Sevillian soccer player.
Photos from as.com