This Friday they meet with the stewards to show the telemetries that they should test if Vettel controlled the SF90 when it moved to Hamilton in Canada.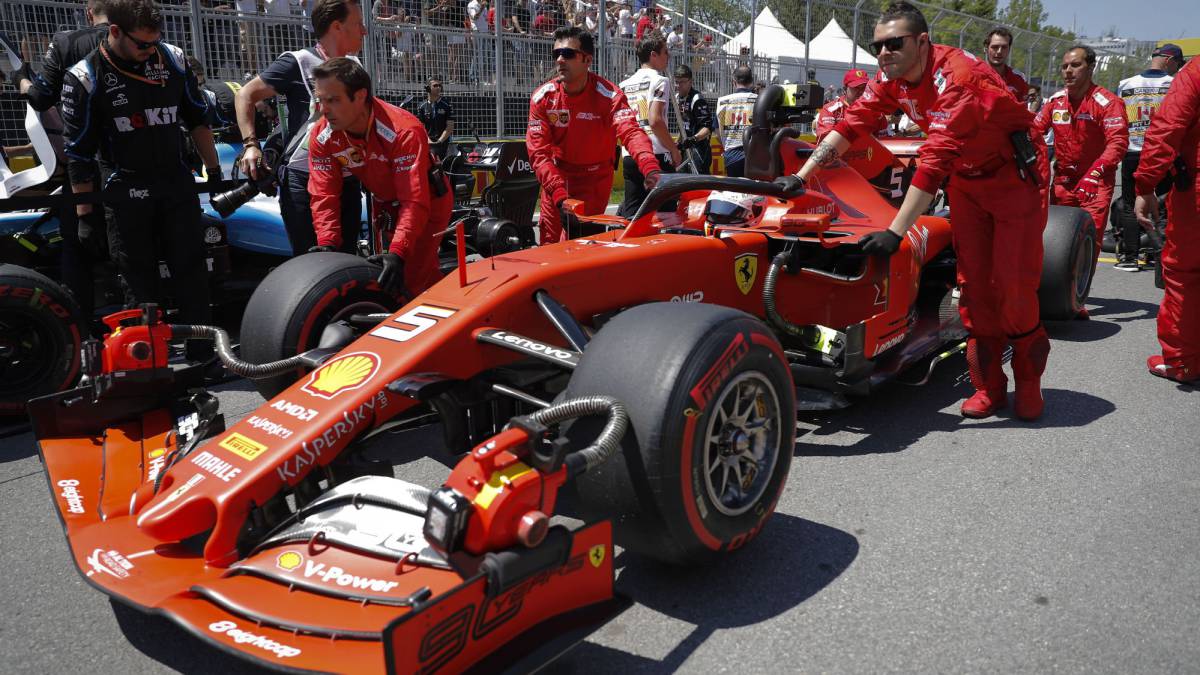 This Friday, in Paul Ricard, the commissioners of Canada and France will meet with Ferrari to assess the "new evidence" provided by Maranello for which they have asked the FIA for a review of the Vettel sanction. Few expect him to win the race two weeks later, it does not seem that the objective beyond supporting the four-time champion in what they understand as an unfair decision. The tests included in the Scuderia are the telemetries of the SF90 from 'Seb' in order to justify when the German regained control of his car and whether or not he had no choice but to trace to the right edge of the track, which closed the space to Hamilton.
From Ferrari will be present at the meeting Laurent Mekies, its director of operations. The Montreal commissaires are Emanuele Pirro, Gerd Ennser, Mathieu Remmerie and Mike Kaerne, and none of them holds this weekend at Le Castellet. Although Sebastian was not clear when asked what to expect from the meeting: "I do not know." "There are things that I still do not understand," said Vettel, who justified the previous maneuver, his braking pass: "I was not inventing Curve 3 after twenty passes, maybe in the previous ones I could save fuel" .
" If I made a mistake, Lewis had more rhythm, like in the previous six races, went beyond the limit, "he defended himself, apparently annoyed. Will the tests work? "Tomorrow (for this Friday) we will see it". On the support received by several champions during the last days: "It does not surprise me, although it is better that it be so". He did not value Rosberg's statements accusing him of always blaming someone else. In this regard, a several pilots were asked this weekend about the action, already cold, and none was clearly in favor. Sainz "would have done exactly the same thing and at no time there was an accident risk for Lewis", and Hulkenberg sees "race incident". Grosjean says that "only 'Seb' knows if he could leave more space" and Sergio Perez laments "the inconsistency at the time of sanctioning" .
Verstappen, who spent a day with the commissaries of the Marrakech ePrix, remembers: "Sometimes not they have no choice but to apply a sanction for what the rules say, even if they do not want to. " A who could not be heard is Hamilton, the other involved: arrived last minute in southern France from the tribute at the Fashion Week in Paris to designer Karl Lagerfeld, who died in February. He had permission from the team.
Photos from as.com