The lace to the Warriors was Klay Thompson's knee injury
The guard was playing a heroic match and had 30 points when he injured his left knee in a personal foul by Danny Green.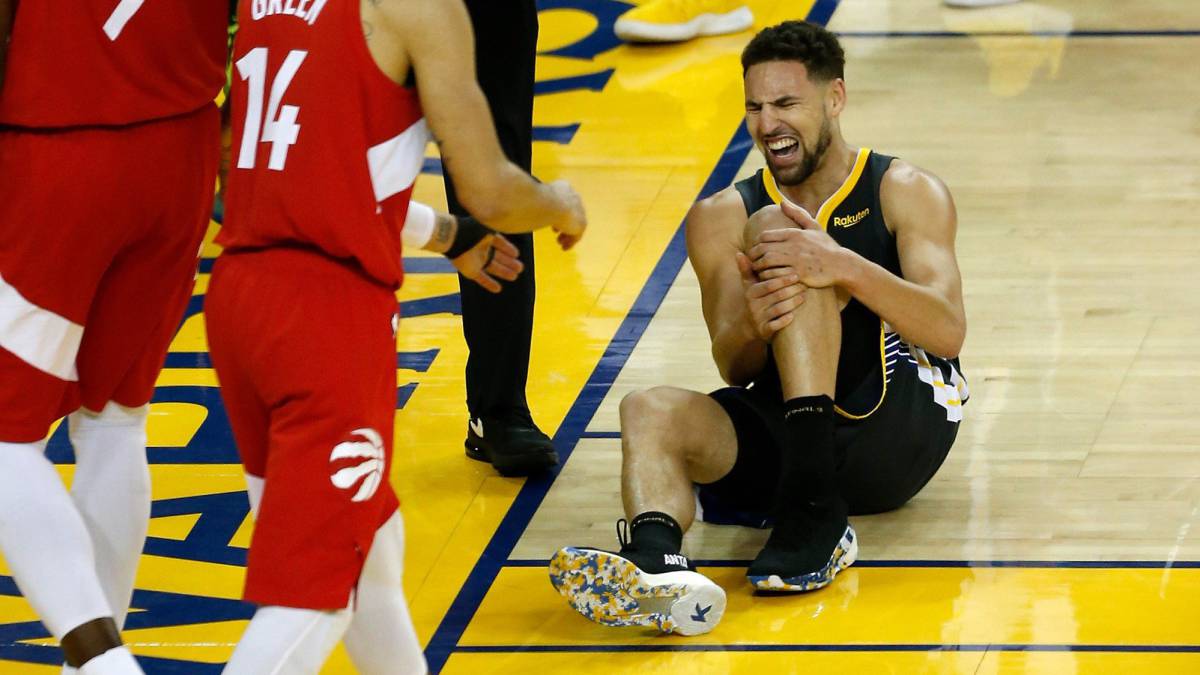 The End of 2019 will be remembered by the Warriors as those of misfortune. On the way to a threepeat already forgotten, and what would have been fourth ring in five years, all possible obstacles appeared, in the sixth the death blow , final, with the injury of Klay Thompson, who already missed a key game in the series, the third and first in the Oracle, where the Raptors recovered the court factor that had yielded in the second. Klay had to go to 2:19 of the end of the third quarter after a fall in which his left knee was twisted. He tried to return, he threw the two free throws of the foul that Danny Green had done in a play in the who tried to crush and went definitely to the locker room. Afterwards, he left the pavilion with crutches.
A terrible blow just as the game was turning heads for the Bay, almost always in tow after starting 0-8 in a fabulous first quarter of Kyle Lowry. Klay put his team at +5 (85-80) just before he had to leave, and he was being the big star, like other times (against Thunder, Rockets ...) the savior in a key sixth game for his team. One of its registered trademarks Klay had just put an impossible triple in the race of those who totally revolutionize the Oracle. Y had 30 points and 5 rebounds, with 12 points only in that third quarter he could not complete. With Curry surrounded by the VanVleet defense and the Raptors' aids, Klay was being the differential factor for a team already in itself depleted and looking for an impossible comeback.
Photos from as.com