The keys to the race: analysis of the rhythm in long runs
Mercedes was more solid than Ferrari although it was not tested with medium tires, which will be used at the start. McLaren had more than Renault.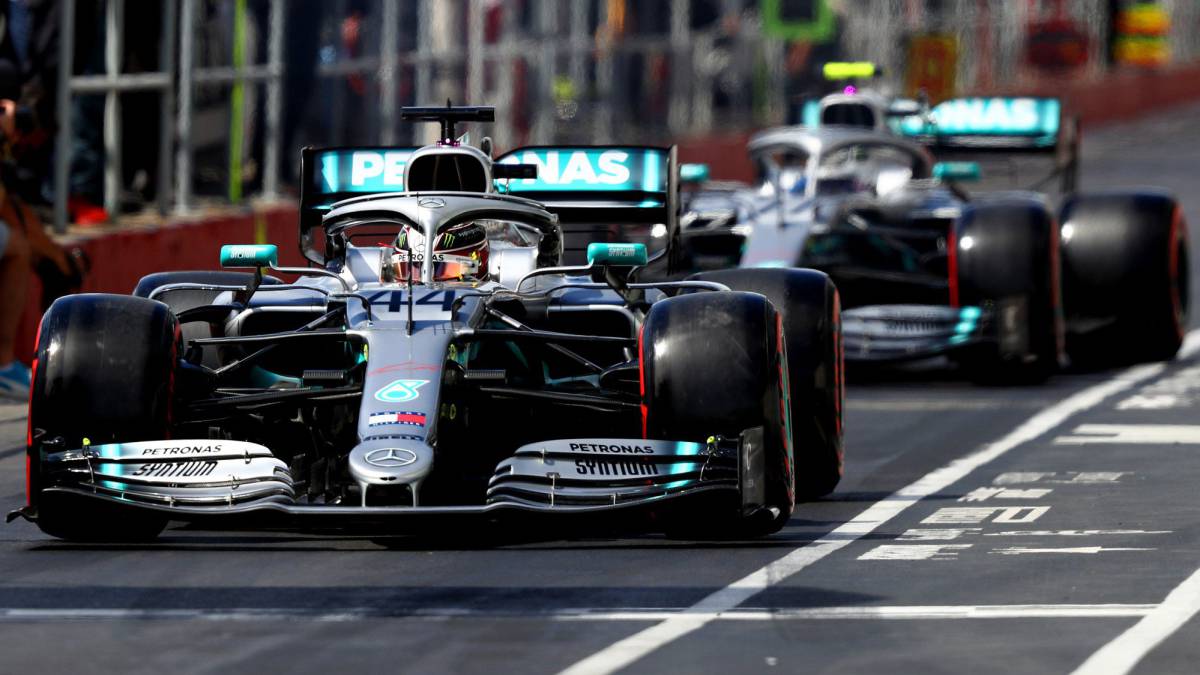 The only training that throws some key of what is expected this Sunday in terms of race pace was the second, but Hamilton barely participated in it because of his accident. So the valid long runs of Mercedes were made by Bottas, exclusively with the hard tire, because they learned something in Monaco when they tried to extend the life of the medium in excess. In this regard, the Finn rolled with the soft between 1:15 and high and 1:17 low before suffering a major degradation and made his last 18 laps, really solid, with the hard averaging a 1:16 high, although he oscillated between the 1:18 and 1: 16.
On the contrary, the pace of Vettel seemed inconsistent. The German rolled 1:17, 1:18 and quickly fell to 1:19 with the soft tire, probably that's why they opted for the middle in Q2 of the classification and that will be the tire they use when starting the race. His batch with those tires was short, only seven laps, around 1:17 high. Charles Leclerc, meanwhile, was thoroughly employed with the stockings making good runs of 1:17 very regular.
Ricciardo did not have much pace with the soft used that will use at the start of the race (quickly fell to 1:18), Something more constant was shown with the average, but in any case several tenths slower than McLaren, so in the Renault should be the cut that separates the cars fighting for the victory of the rest of the peloton. In that sense, Carlos Sainz made very solid runs with both the soft used and the hard, but his 12th starting position complicates his aspirations a lot. Of Red Bull there is little data because Verstappen also hit the wall in that second session and Gasly does not always reach the maximum of benefits of the RB15. The Frenchman tested hard and rolled, but few laps, 1:17 high.
strategy is planned to a stop, although the circuit Gilles Villeneuve invites the safety car appearances for its walls surrounding the track, and as well explained Iñaki Rueda, of Ferrari, in Monaco, a stop under conditions of 'safety car' lasts almost half than another under normal conditions. There again comes into play the risk of red flag, which is low in almost all tracks, but existing: if the race stops, equipment that has not passed through the pits do not have to do it, because the rule requires to use two types of tires, but not to stop, so you can mount them for the highlight without losing valuable seconds in the 'pit lane'.
Photos from as.com