The Ineos and its possible tricefalia in the Tour, will it work?
The British team would be presented at the start with Chris Froome, Geraint Thomas and Egan Bernal. For Froome, there's no problem.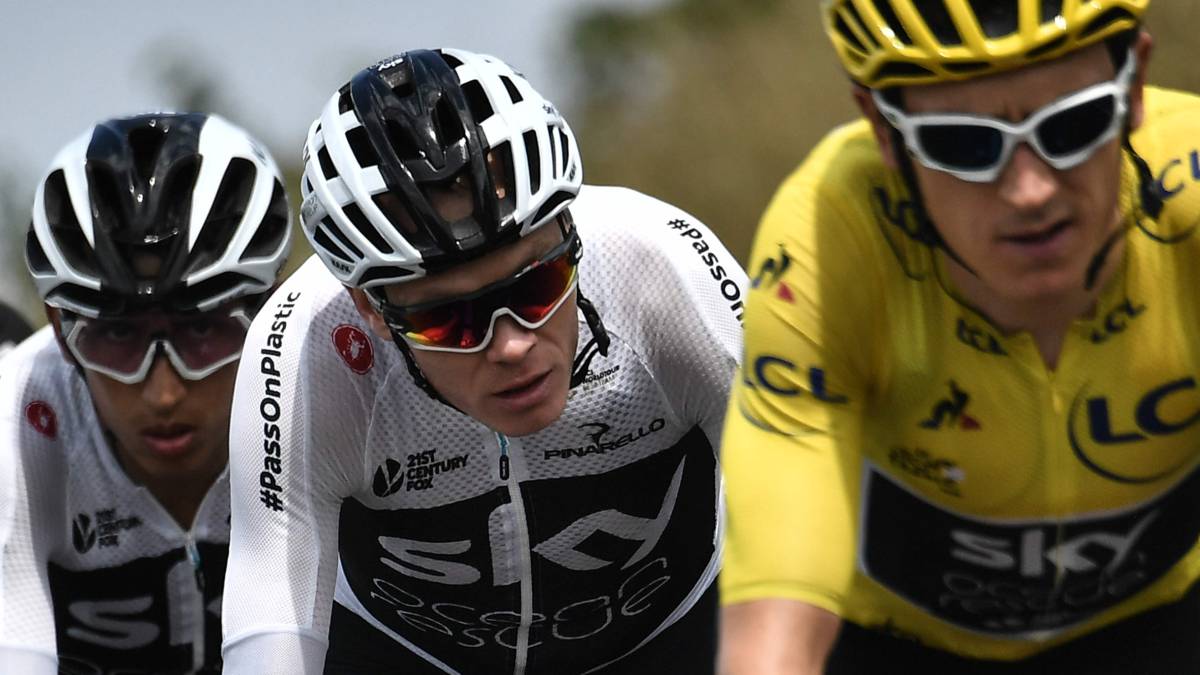 There was much talk in 2018 about the tricephalia of Movistar, with three riders of the stature of Nairo Quintana, Mikel Landa and Alejandro Valverde leading the team in the Tour de France. With the Murcia assuring that his goals are others this year (he is in the preselection for the race after being low in the Giro), the debate in this 2019 focuses on the Colombian and the Basque and their ability to aspire to the general. But that situation will also be experienced by the Ineos, old Sky, and with more complications if finally the British team lines up Chris Froome, Geraint Thomas and Egan Bernal who missed the Giro due to injury and could be outlined for the French race.
No However, they are three applicants under normal conditions. The defending champion, Thomas (33 years old); the aspirant to enter the Olympus of the five-time champion on the Champs-Elysees, Chris Froome (34); and the call to be the corridor of the future, Egan Bernal (22). "I do not think it's a problem for us, but rather a problem for the rivals," Froome said recently in an interview with Sporza, where he also referred to his relationship with Thomas, whom he considers "a friend." The Welshman also flees controversy, as he said this year in As: "If Froome and I are honest, we will not have trouble" .
Bernal and a possible leadership in the Vuelta
The third factor is an Egan Bernal that was going to be released as a row leader in a big one in the Giro, but that a fall with a broken collarbone left him out. It is still to be seen if the Ineos aligns him in the Tour but for the training and fine tuning he will do (he will run the Tour of Switzerland), it seems an option. Although his work would focus at first to be gregarious and to take responsibility if circumstances require it. Instead, the Colombian, who claims to be in a learning phase at age 22, could be the leader of the structure in the Vuelta, although it will depend on what happens in a Tour where the goal of Froome and its fifth title appears be the biggest argument to lead the team.
Photos from as.com