The Huesca refers to the clause of its players
The azulgranas do not want to get rid of the seven players who have a contract. Enric Gallego and Eugeni Valderrama, are the most sought after.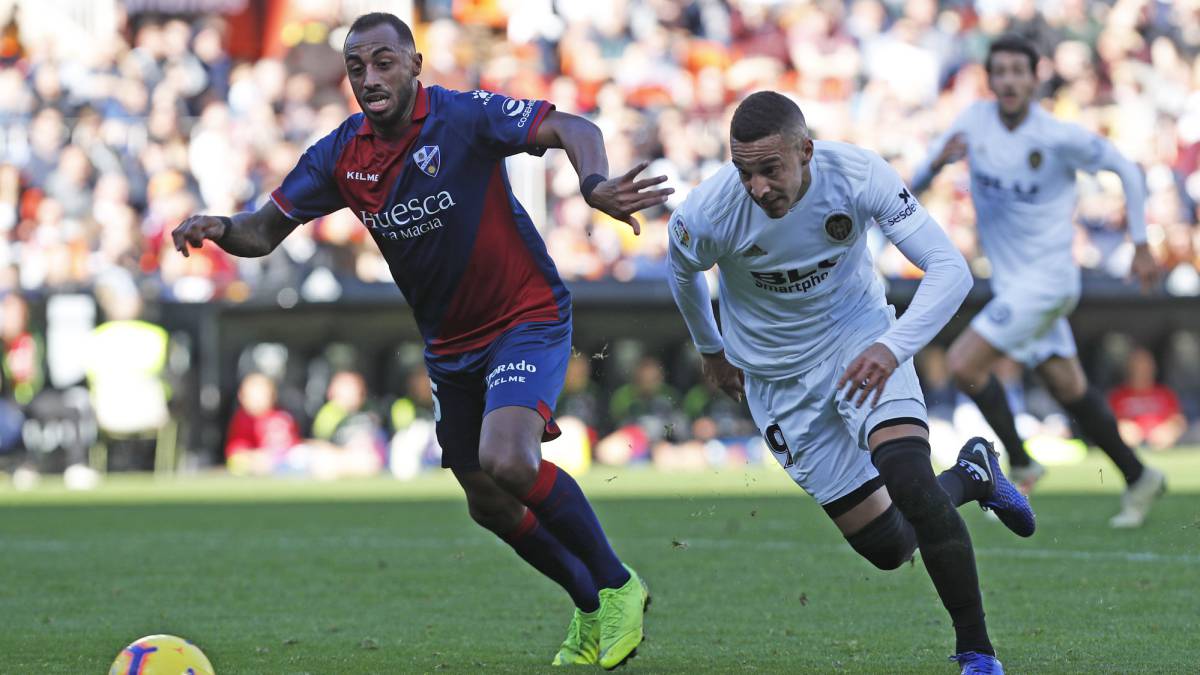 The Sports Society Huesca continues working from the shade in the sports planning of the next season while waiting for the long-awaited dismissal of the cause as a legal entity within the 'Operation Oikos'. Rubén García, as sports director, and Míchel Sánchez, as coach, are shaping a team in which the seven pieces they currently have on staff (Pulido, Galán, Eugeni Valderrama, Gallar, Ferreiro, Enric Gallego and Valera) are untouchable Enric Gallego seems to have several suitors, such as Real Valladolid in Primera, but the oscenses count on him and will not lower the price marked in his clause of six million euros. The club made an important effort to sign from the Extremadura paying 2.5 million more variables that could place the operation at 4'5. In the contract they signed last January, the people of Huesca secured their services until 2022 by a player who is currently 32 years old. However, the 20 goals that marked the past course 15 in second and five in First, make it an object of desire.
For his side, Eugeni Valderrama also seems to be intended by several First Clubs among which highlights the Eibar. The azulgranas want the midfielder to be key in the plans of Míchel and have already had several conversations with the player left the quarry of Valencia. The midfielder has a clause close to four million euros and Eibar seems interested in his purchase, but the Huesca is not interested, unless you pay the full price. In the midst of the middle, Valencia would take a part, by a clause that was signed when it landed in the club altoaragonés.
Escriche could leave ceded again
El Huesca seeks destination for Dani Escriche facing the next season. The Castellon attacker was yielded in Lugo, after a transfer that was around the 500,000 euros paid by the Huesca to the people of Lugo. The next season it seems that he will not dress as a Barça player and his destiny will be far from El Alcoraz.
Photos from as.com