The government of Carmena criticizes Tiriac for "scratching advantages" to negotiate the Madrid Open
Luis Cueto criticized in an opinion column published in El País Tiriac's opportunism despite the pre-agreement reached for the tournament to continue in Madrid but is still unsigned.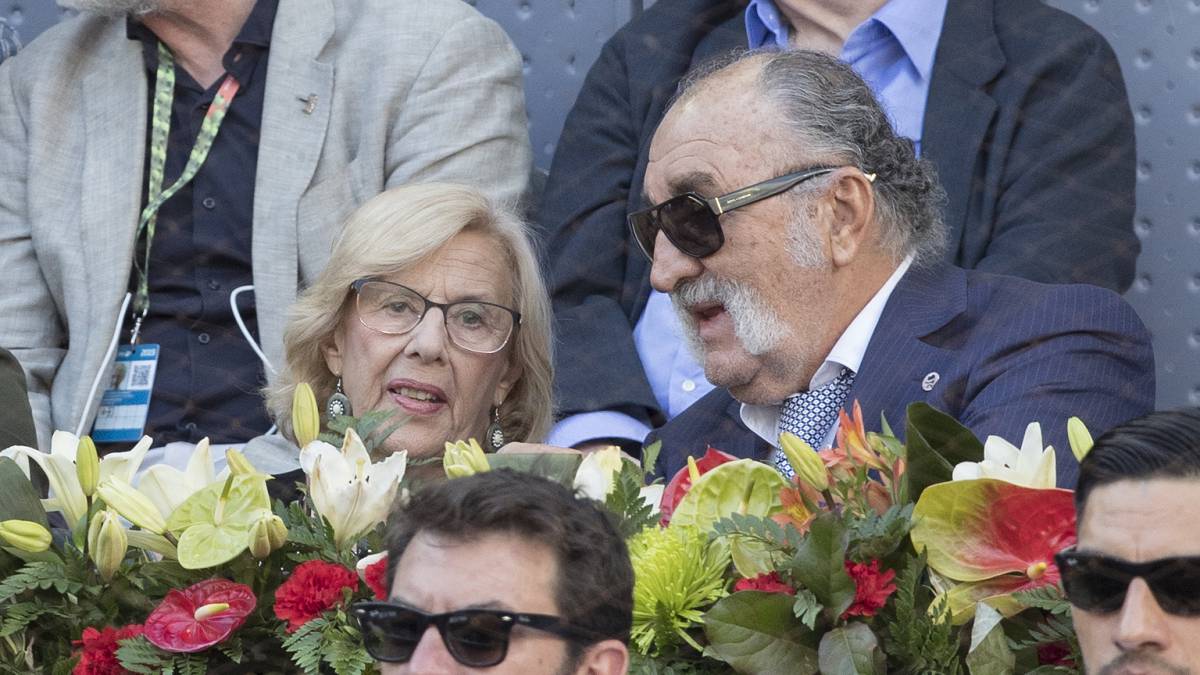 The coordinator of the Mayor's office in Madrid, Luis Cueto, accused on Tuesday dueño of the Muta Madrid Tennis Open, Ion Tiriac, "to scratch advantages for him at the expense of the public treasury" in order to negotiate the permanence of the tournament in the capital with a following municipal government.
Manuela Carmena's government responsible for negotiating the continuity of this competition in Madrid, a process that has been carried out in conjunction with the rest of the municipal groups, detalla in a column of opinion published in El Pais the pre-agreement reached but that did not get signed before the elections.
Según Cueto, all agreed that to keep the Open until 2031 (the current agreement ends in 2021) would increase the capacity of the Box Magic that would finance the promoter, that would also build a covered sports court for s neighbors and two tracks of clay that could also use the Madrid between tournament and tournament.
In addition, the City would stop paying 31 boxes as it happens today and would have only two, would reduce the investment to sponsorship progressively, of 3.5 million between 2022 and 2023 up to 2.9 million in 2031 and would increase in exchange the headquarters rights of 6 million in 2022 up to 7 million of 2031.
They also agreed, according to Cueto, to compensate the promoter of the tournament, MPT, by the cession of the track to the Davis Cup in 2019 and 2020, and that the catering of the Open was given to a company from Madrid.
Before the elections, in a letter dated May 22, Tiriac committed to maintain the competition , although he pointed out that it is "impossible" to specify the "specific terms of the agreement" and that he hoped to resolve "the extremes in which it can be A legitimate discrepancy ".
Cueto believes that Tiriac thus disavowed the agreement that had been reached" perhaps by changing his mind, perhaps because he thought that with another Government in the City Council could obtain better conditions for his company ".
However, dado that the pre-agreement was signed with the consensus of the four municipal groups, which from next Saturday will become five by the entry of Vox, Cueto asks that the next Government , foreseeably formed by PP and Cs, demand the same to what is all committed because everyone knows "that the owner is interested in staying in Madrid" .
In addition, afea that the interlocutor has changed and now instead of MTP have to negotiate with the company Super Slam Limited based in Cyprus.
"Let's do things well, respect the mutual interests of everyone and do not try s take advantage of uncertain junctures, "he emphasizes
Photos from as.com