The Girona asks for a League of 21 teams until the Oikos case is clarified; LaLiga discards it
El Mundo said that the red and white entity has requested the opening of a file to Competition. The SER Chain confirms it and informs that the employer rejects it.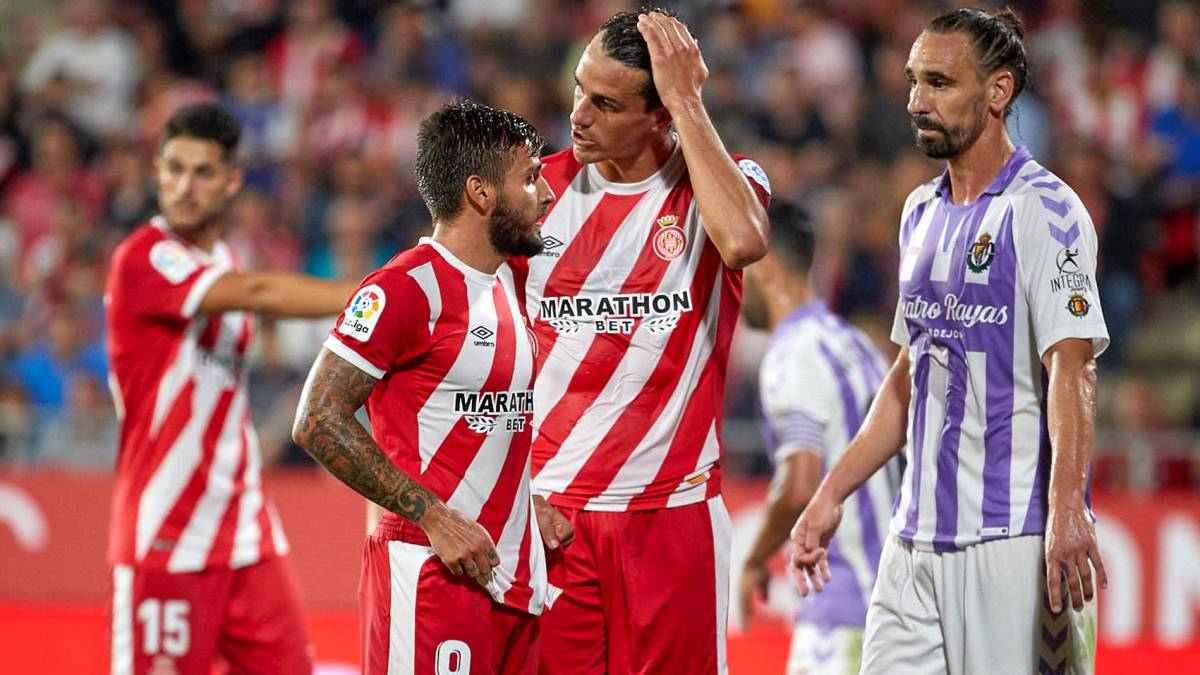 The Girona does not give up and already made clear last week that will try to defend their interests until the end. According to El Mundo, the entity from Girona has decided to appear in the 'Operation Oikos', which is instructed in the Court number 5 of Huesca, and request the opening of a file to the Competition Committee of the Spanish Football Federation. Among the measures proposed, includes an exceptional, such as maintain a league of 21 teams until the alleged clarification of the Valladolid-Valencia is clarified. If the irregularities are proved, Valladolid would lose six points, according to the norm, and in this way the Catalans would continue in First. However, LaLiga has denied any possibility of the proposal being made to the SER chain, although the radio has been able to confirm, according to federative sources, the intention of Girona. Last week, coinciding with the visit of Pere Guardiola, co-owner of the club, they already contacted two law firms to know what steps they should follow in this case.
The entity from Rojiblanca sent a letter to the Competition Committee on Tuesday to initiate the opening of a file and insisting that the investigation of the case be accelerated as much as possible. According to reports El Mundo, given that, although file is opened, there is prejudiciality, so we would have to wait for the criminal process to end, Girona firstly proposes to take "urgent precautionary measures" , in order to avoid possible damages to the entities involved. In the last case, the Girona club proposes a very exceptional measure, such as maintaining a League of 21 teams, waiting for the judicial process to end and clarifying the responsibilities of Valladolid-Valencia.
But there is more and that is el Girona reserves the option of, in case no action is taken, initiate legal actions in the future and claim an economic compensation for the damages suffered, since estimated in about 40 million losses the impact of its descent to Second.
Photos from as.com