The five Spaniards with Ring in the United States basketball
With the victory of Toronto, Marc Gasol and Ibaka join the other three Spaniards with championship: Pau, in the NBA; and Valdemoro and Cruz, in the WNBA.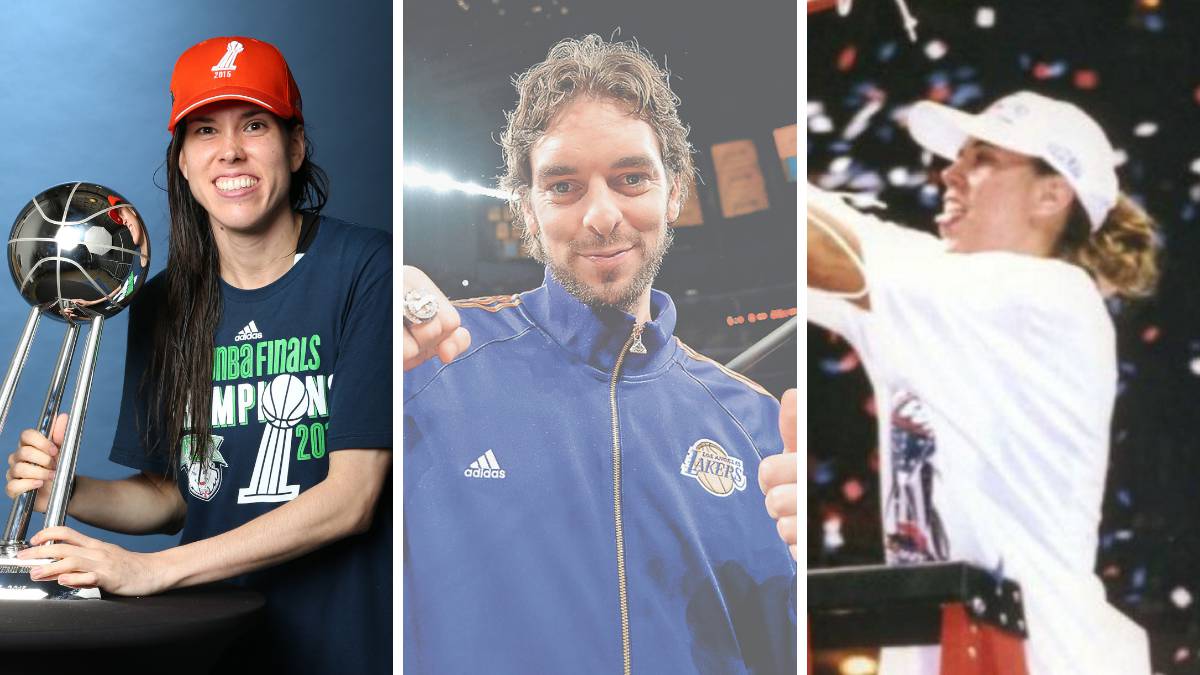 This morning Raptors victory has raised the number of Spaniards with rings in North American professional basketball. Marc Gasol and Serge Ibaka, with their first championship, join a list that leads with twisted from the WNBA Amaya Valdemoro. After her, they meet dos Pau Gasol and one Anna Cruz.
Amaya Valdemoro
She has three rings of the WNBA (between 1998 and 2000). Chosen number 30 of the draft by the Comets, spent three summers in Houston, where it went from less to more. In those three seasons he played 55 games in which he scored 127 points (2.3 points) .
Pau Gasol
To date he was the only Spaniard with an NBA ring. The Spanish international won two rings in three finals, both with the Los Angeles Lakers and with Kobe Bryant: in 2009 after beating Orlando Magic in five games and in 2010 by taking revenge on the Boston Celtics in seven games.
Anna Cruz
The Catalan has a WNBA championship ... and he was three seconds away from achieving another. The only one who owns it won in 2015 with the Minnesota Lynx: 3-2 at the Indiana Fever. With the same team, he lost a year later the Finals of the North American tournament against the Los Angeles Sparks in five games.
Marc Gasol
The Toronto center opened his record in the NBA by winning the Golden State Warriors in the Finals (maybe the best team of history) in six games (4-2). Gasol arrived in Canada in February from the Memphis Grizzlies. A perfect transfer.
Serge Ibaka
The Spanish-Congolese also premiered his NBA titles with the Raptors by winning the Bays ... although he could get it before: in 2012 he collided with Oklahoma City Thunder against the Big Three of the Miami Heat.
Photos from as.com