The first game, the most watched in the history of Canada and the least in 10 years in the USA.
According to the NBA, the absence of LeBron and the fact that they do not count the data of the neighboring country are the causes of the fall of spectators.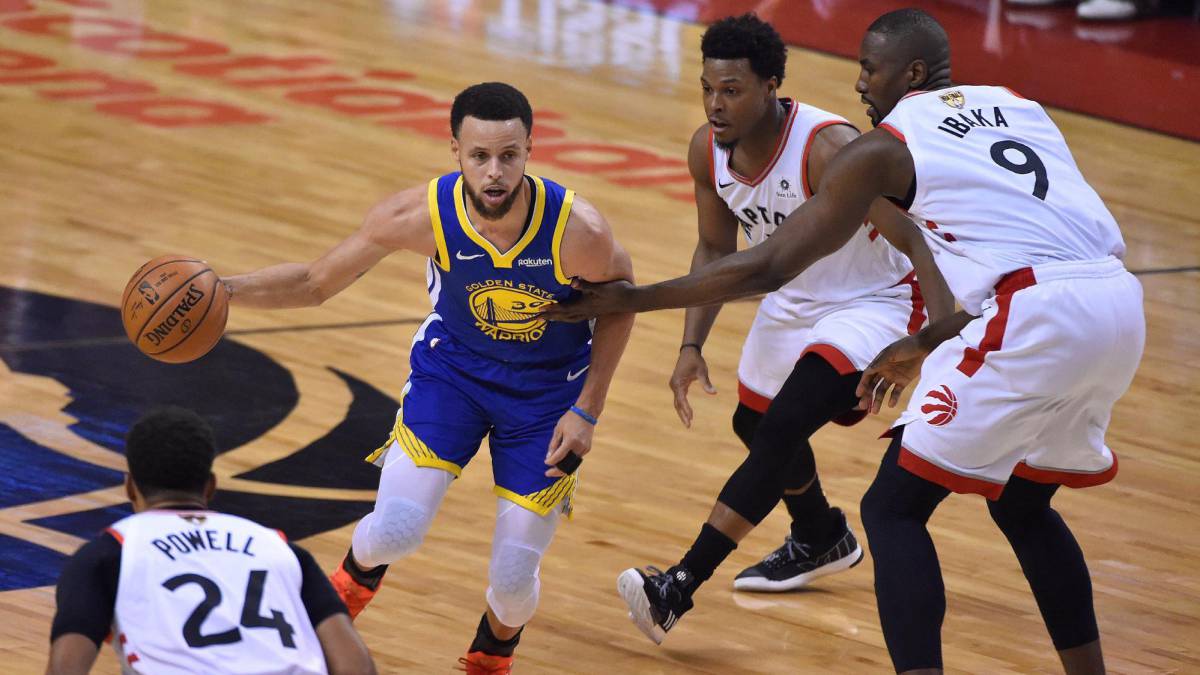 The first game of the final of the NBA between the Toronto Raptors and the Golden State Warriors was the inaugural meeting of a final less seen in the United States in the last decade. For Adam Silver, commissioner of the League, this fact does not "worry" him, although he has paid "attention". The no concern of the great boss of the NBA comes for two reasons that they believe have caused this decline. The absence of LeBron James in one of the two finalist teams and that the audience data of Canada do not count in the US meters.
"Beyond the perception there is the reality of the data, of course, I pay attention to them. I also pay a lot of attention to the numbers in Canada, where we set a historical record for the audience.In the United States, I recognize that we are moving in a changing television market.We knew that we would not reach the figures of other years by not having two markets of the country in the final and because after eight years this time was not going to be LeBron James, "explained Silver.
Effectively in Canada happened the opposite , becoming the most watched NBA game in the history of the country. The television that has the rights, Sportsnet, revealed that an average of 3.3 million people saw it. And that in the final minutes 7.4 million were connected, 20% of the total.
Photos from as.com