The FIA could not disqualify Hamilton for lack of evidence
As reported by 'Auto Motor und Sport', the hydraulic system that mounted Mercedes in the British W10 was not exactly the same as its previous version.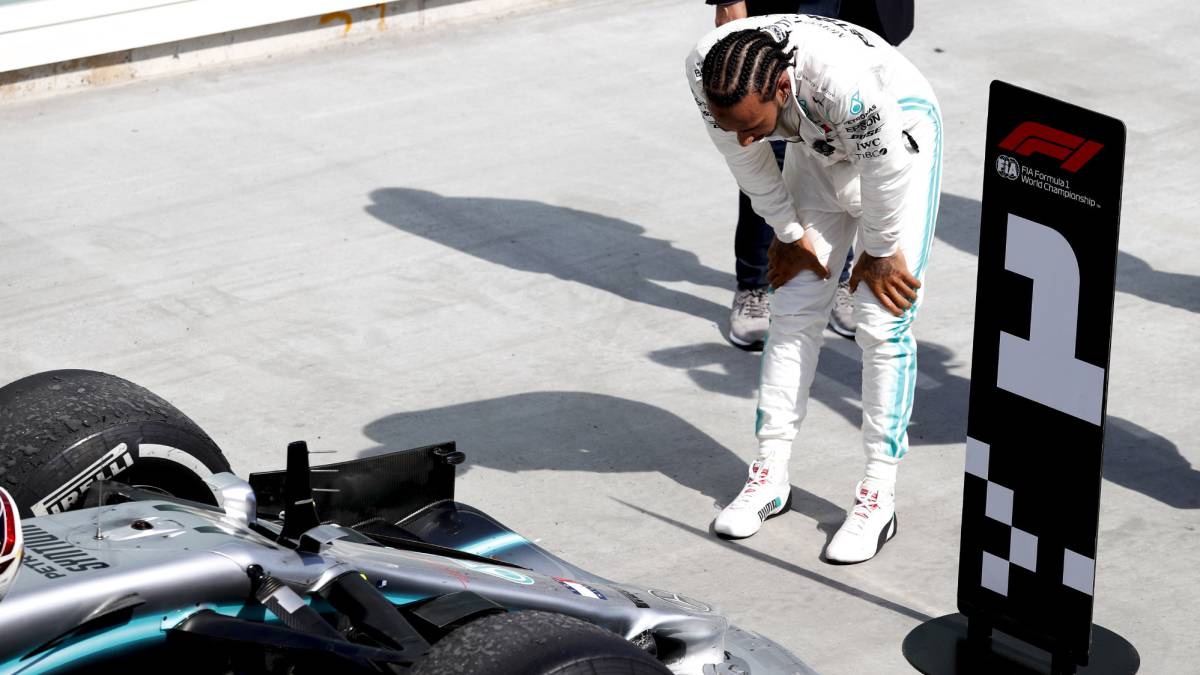 The Great Canada Award 2019 is on track to become the most controversial race in the Formula 1 World Championship 2019. Because when all the lights continue to point to the controversial five-second sanction against Sebastian Vettel, the German publication 'Auto Motor und Sport' points out that Lewis Hamilton was about to lose his fifth victory of the season.
The reason? According to this means, hydraulics that installed the Brackley team in W10 of Hamilton on Sunday morning after detecting a leak in this circuit, was not an specification identical in detail to its previous version, as stipulated in the sports regulations in his article 34.2.
However, the five-time champions did not receive the punishment of disqualification because the specialists of the FIA could not prove, in the three hours they analyzed the silver arrow of the pilot of Stevenage after the test of Montreal, that this new component would have performed a different function, thus freeing Toto Wolff's team from suffering any kind of penalty.
Similarly, Renault, more specifically Alan Permane, director of operations of the diamond brand, was also about to protest to the highest body of the motorsport for the message "No Lewis, you have no problem" that the British received after communicating the problems with the antistall system (anticalado) that had suffered in the training lap, on the understanding that it could violate the technical directive 11, action that finally It was ruled out.
It should be noted that in case of having made a formal rebuke and having accepted the FIA the arguments of the Enstone team, Lewis Hamilton could have suffered a penalty of 10 seconds at the end of the race, punishment that Nico Rosberg has already obtained Three years ago at Silverstone for having received help from technicians to solve a setback with the transmission.
Photos from as.com