The fans are in it: one shoots Lopez, who reacts to blows; others help Roglic
The Slovenian received external support from two fans and was penalized with 10. "López attacked a spectator who threw him in the middle of the climb.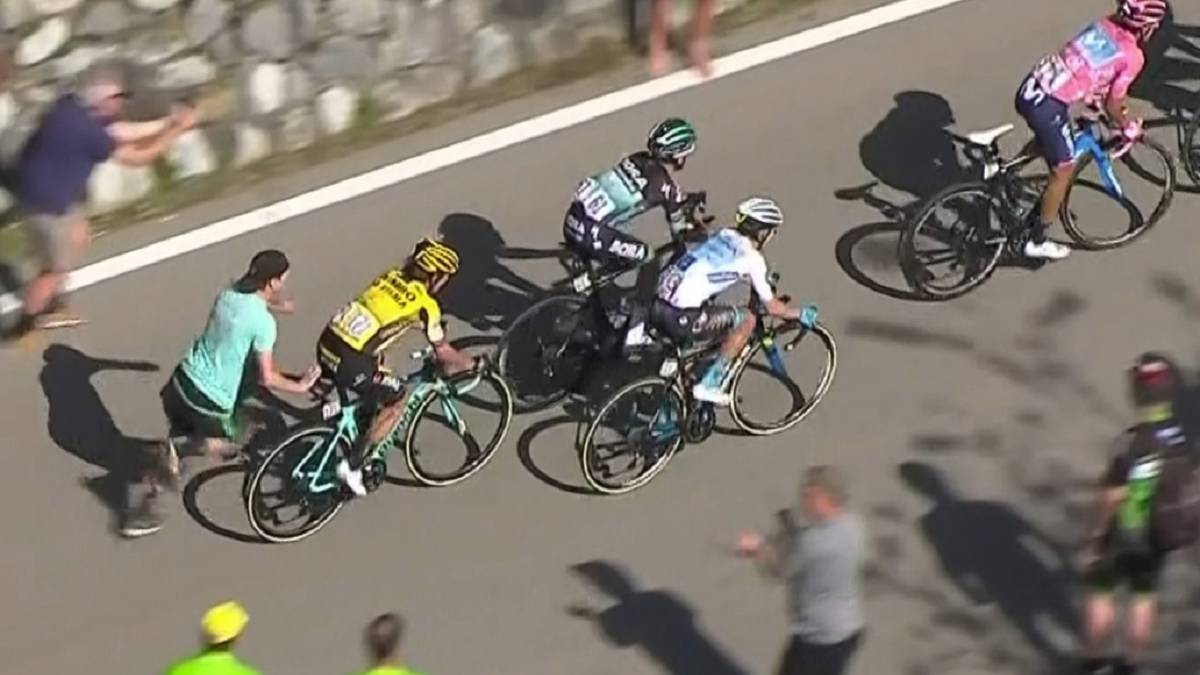 According to the regulation of the International Cycling Union (UCI), Miguel Ángel López should be expelled from the Giro for the blows he gave the Slovenian amateur who threw him on the climb to Monte Avena. The item 8.2.2 can not be more clear: "Due to aggression, intimidation, conduct or inappropriate behavior. Directed to any other person, including spectators: a fine of 500 to 2,000 Swiss francs, the expulsion or disqualification of the test and from ten to one hundred punishment points in the UCI classifications. "
The Colombian apologized immediately after crossing the goal: "I am very sorry for the image offered. It was due to the tension of the moment and the adrenaline. I knew that I was in a position to aspire to victory, and for a bad people I did not get it. " He also denounced the situation that is usually seen in the ascents of the great laps: "There is no respect for the corridor, nor the organizers raise sufficient security measures" .
For his part, Primoz Roglic received a penalty of ten seconds for "irregular help" ", which is specified in article 2.12.007 / 4 of the UCI regulations. Between two fans of his country he was towed for more than 20 seconds on the climb to Croce d'Aune.
Photos from as.com