The European Sub 21 relaunches Unai Núñez again
In the midst of negotiations to raise the clause of 30 million. Several clubs of the Premier remain attentive to the evolution of the center.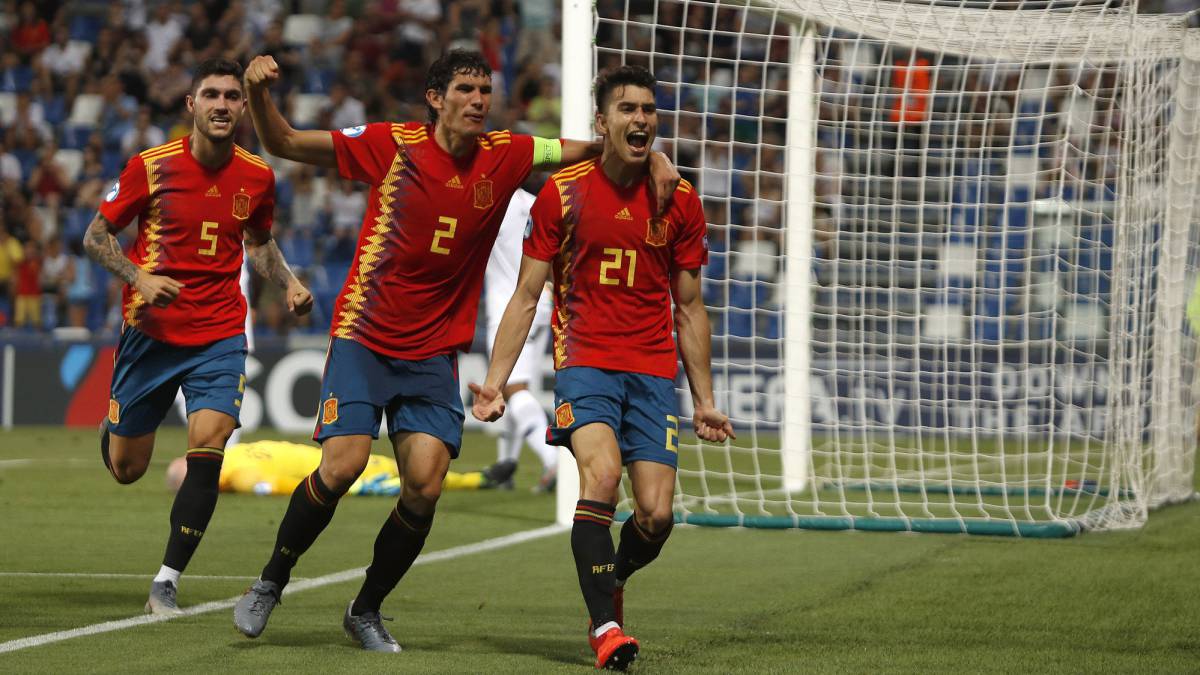 Unai Nunez is claimed again in the European Sub 21 that is being played in Italy in the backbone of a Spain that plays against Germany the grand final tomorrow. After departing by the Meré-Vallejo tandem, a place has been made and after a more than clean envir before Poland, the central portugalujo went out in the semifinals against France leaving patent its main qualities: solvency, aggressiveness and speed at court, complementing to perfection with Real Madrid Vallejo.
A showcase where Unai Núñez hopes to leave, who is eager to play in Athletic, something that is resisted by the bet of Garitano the past course of Yeray and Iñigo Martínez. With this scenario, several clubs of the Premier are still spying on him, while Athletic tries to expand its relationship, although it ends in 2023, and increase its scant clause of 30 million. The summer, although it seems calm, can be activated in August and the sports director, Rafa Alkorta, wants to close the matter.
In the midst of the gale that was the victory against France 4-1, Unai Núñez was close to scoring a goal in a ball that poked too much on the ground and resolved the Gallic keeper. Unai Núñez knows that this Euro can re-launch and the Athletic that has a jewel in its breast to which it must shield.
La bad leg of Unai Simón
No is being the best season of Unai Simón in terms of a prominence than its low quality Pallos augured him. In the Athletic goal, he had to give in to Iago's greater veteran Herrerín and Garitano eventually relegated him to the bench. With the Sub 21 team, an error in the first goal of Italy in the premiere of Spain in the Euro of Bologna led him to the substitution in favor of Alava Sivera. The rojiblanco goalkeeper started as a starter for Luis de la Fuente, who has not finished either trusting Unai Simón. From 21 to 28 you could join the stage in Germany with Unai Núñez after having almost a month of vacation. In the preseason with the lions will fight again with Herrerín for a position, with the competition of Oleaga puppies and Barcelona Ezkieta. Your future is undeniable.
Photos from as.com