The dreamed poker culé would add 38 goals more than the white
With Neymar and Griezmann, the Barça attack would add 120 goals. Madrid would reach 82 between Jovic (27), Hazard (21), Benzema (30) and Vinicius (4) ...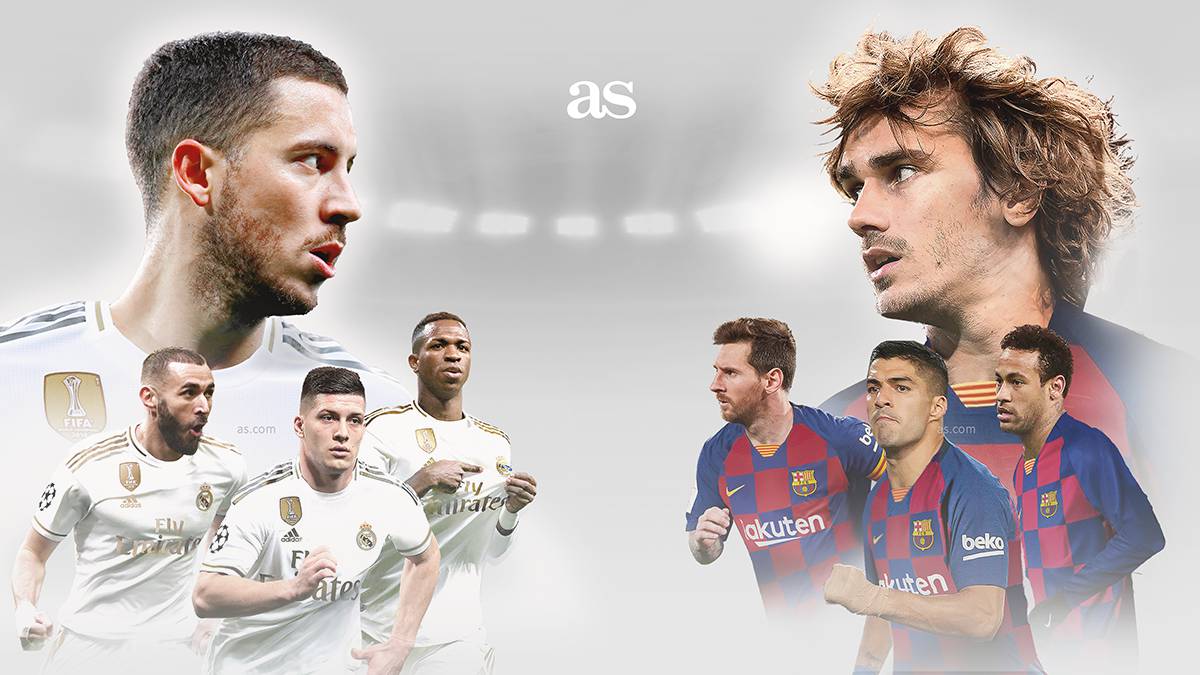 More than how Valverde would place them or not on the field and the understanding of the four on the grass and in the dressing room, the poker Messi-Suárez-Neymar-Griezmann is a number-making machine. Far from returning to its purest DNA, Barca radicalized with the return of the Brazilian and the signing of the French model that in 2015 gave him the triplet, but in 2017 and left doubts and, without being useless, had stopped winning. What is indisputable is the goal guarantee. Messi (51), Suarez (25), Neymar (23) and Griezmann (21) have scored 120 with their clubs this season, 38 more than the Benzema-Jovic-Hazard-Vinicius quartet. Difficult to know if, playing together and mixing the talent of all, the amount can multiply or decrease for alleged incompatibilities.
The precedents without Griezmann are absolutely devastating. The trident Neymar-Messi-Suárez scored 364 goals (in addition to giving 211 assists) in three seasons. The Three Amigos, as they were baptized in the British press, always exceeded 100 goals per course. Of the 122 of the 2014-15 season (and that Suárez could not play until October 26), they rose to the record of 131 goals in 2015-16. With Neymar somewhat clueless, in the 2016-17 season they stayed in 111 ... There broke a trident that, back and with Griezman in harmony, could be a demolishing poker.
The reaction of Real Madrid
Y Madrid, after Penalty throughout the last course of the march of a Christian who took 50 goals per year to Turin (450 goals in nine seasons of white), ha reacted scoring goal: Jovic scored 27 at Eintracht and Hazard, 21 at Chelsea. They are joined Benzema, who scored 30 goals in his second best season in Madrid (in 2011-12 came to 32, with the help of Mourinho and accompanied by Cristiano and Higuain) and a Vinicius who did not pass the four goals, but from which they expect in Madrid a significant evolution in the scoring side after a season of acclimatization. The Brazilian was much more like an assistant (eight) than an artilleryman. With Jovic and Hazard, the Madrid takes a significant leap in its firepower ... and yet remains far from Barca if culés culminate his project to incorporate Griezmann and Neymar. The 38 points between the two quartets represent a handicap especially bad at the time of rotation, vital to fight for the title that Zidane (as the French has made clear several times) more yearning: the League, which Madrid has won only twice in the last eight editions.
Photos from as.com