The club prepares a campaign of subscribers "never seen"
This is how Ronaldo, the president of the club, defined the project they are working on, while the waiting list for subscribers is already close to 4,000 fans.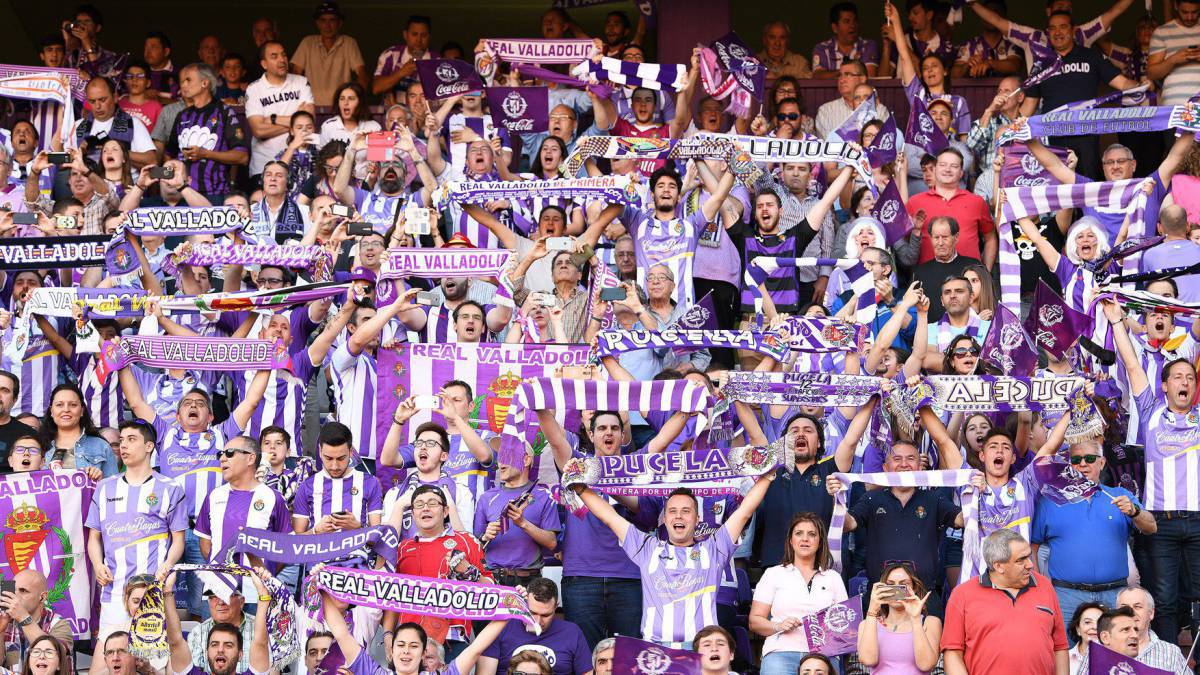 While fans and subscribers of Real Valladolid await concrete news about the multitude of news that are announced from the club in the coming months, the expectation around the entity blanquivioleta continues to grow. The number of people who have signed up on the waiting list to become a subscriber is already around 4,000 without knowing the prices and waiting for the limit that last season was 20,000 members to increase, the first time in the club's history reached this number and that had to make this decision.
Meanwhile, from the club still leaving pills without finishing making strong announcements. One of the issues that has transpired is that the subscriber campaign will be "something never seen in the city, or in the country, because we are planning something unique in Spain, which we believe has never been done. We are going to break the records of fertilizers ". These are the words of Ronaldo Nazario this week in his visit to the newspaper AS and coming from the president of the club it seems appropriate to take them into account. In this meeting, the Brazilian explained that "the large number of people who have signed up for the pre-reservation is a great sign for us that people want to participate" and noted that "it will be a very important source of income because Last year there was a promotion where 9,000 subscribers did not pay (being partners in the last year of the Second). "
Do not forget that on Friday, the director of business development, Matthieu Fenaert, explained that the subscriber campaign will not begin until the first days of July, so it will be necessary to wait to know the surprises that the same keeps, the prices and where the limit of subscribers is put this season in which Zorrilla will gain capacity with the elimination of the pit.
Photos from as.com