The City Council, at the moment, does not grant the building license to Real Valladolid
The request was reviewed and rejected because of lack of documentation. The town planning councilor, Manuel Saravia hopes that everything is solved in a matter of hours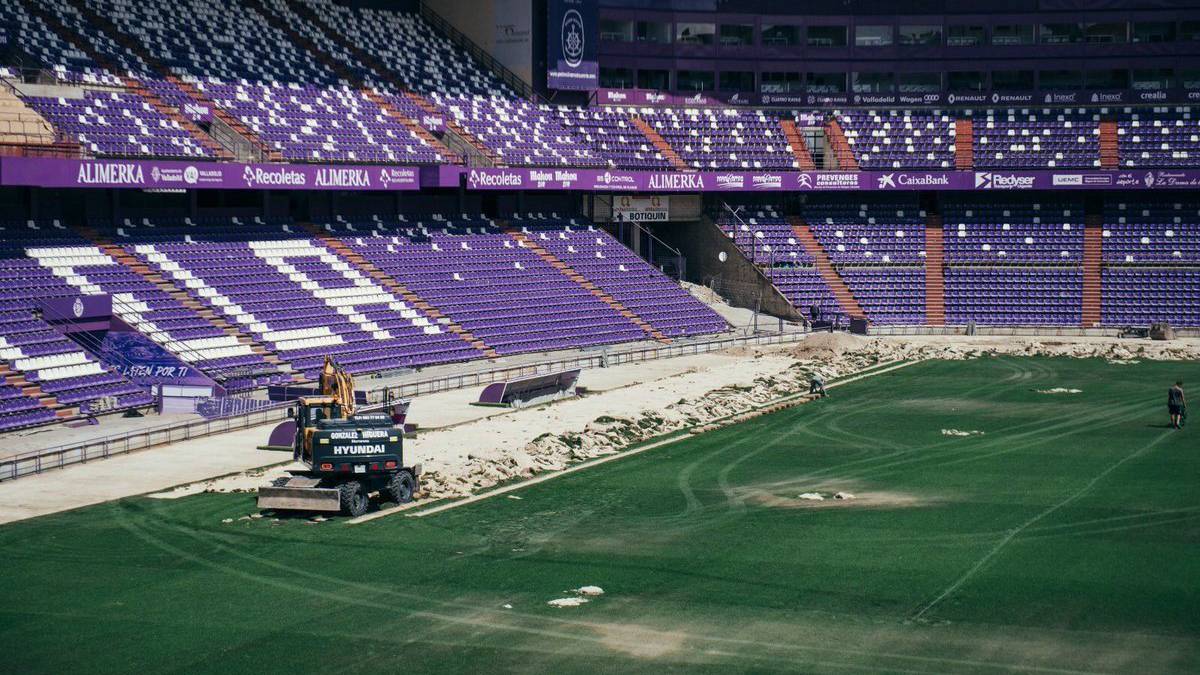 The governing body of the City Council of Valladolid was to analyze this Wednesday and, if appropriate, grant the works license to Real Valladolid to remove the pit from the José Zorrilla Stadium, but the decision of the consistory has been to deny said license, since in the request made by Real Valladolid there are several defects in form and missing documents necessary for technicians to give the go-ahead to the blanquivioleta club.
Manuel Saravia, town planning councilor explained the reasons that the City Council has for the moment to deny the license of work: "Real Valladolid has not requested the license as it should, with a project with the visa and the school signature, plus all the corresponding documentation." What they presented was a few lines of what the project would be. request and they were told in a meeting with the urban planning technical team what they had to present, such as any other construction project in the city. They understood and assured that they were going to present it, but today they have not done it and that's why the license could not be granted. "
The councilor hopes that everything will be solved very soon:" They will not have any problem because I think that they will present today (Wednesday) or tomorrow, but until we have all the documentation, it is not possible to give the license ".
Manuel Saravia confirmed that this outline of the submitted project consists of lowering the level at which the lawn is located and in this way gain space to expand almost 2,000 seats.
days have already begun the previous work that has been the removal of the lawn, jobs that did not require a license, but were necessary to undertake a larger work. Fenaert, director of the business area of the club, said last week that they were within the expected pace and that next season there will be no pit in Zorrilla.
Photos from as.com