The Challenge Bizkaia Saria brings together the best sub-23 pledges
It brings together three of the classics of the most important training categories of the calendar will have departure and arrival in Berango, Erandio and Mungia. There will be the Colombians Arcabuco and CM Benros, the Norwegian Dare Bikes Development and the Frenchman Aix en Provence.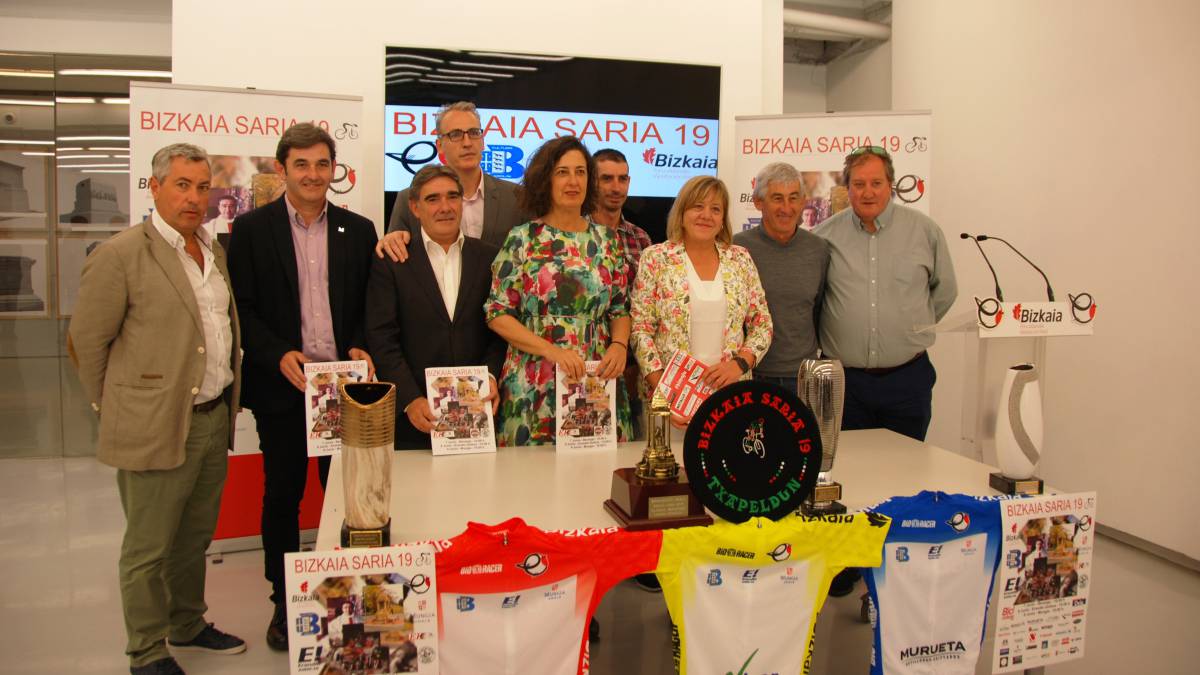 The next weekend the Bizkaia Saria, a novel test for runners Sub-23 that meets in the format of 'challenge' to three of the classics of major training categories of the calendar and will have output and arrival in Berango, Erandio and Mungia. Elkar Kirolak and the Valentín Uriona Cycling Society are in charge of the organization. The exorcors Marino Lejarreta and David Lopez were present at the long event, which cites a total of 21 teams, of which four are foreigners: the Colombians Arcabuco and CM Benros, the Norwegian Dare Bikes Development and the French Aix en Provence will internationalize the appointment. And there is no lack of the best of the national scene, to complete a platoon of147: Aiarabike, Baqué, Bicycles Rodriguez, Caja Rural, Estévez-Chozas, Debabarrena, Eiser, Eulen, Ginestar, Gomur, Kometa, Laboral Kutxa, Lizarte, Telcom, Super Froiz, Zabalgarbi and Tenerife Bike Point.
La Bizkaia Saria has the following sign: June 7 (Friday) Klasika de Berango 126 km; June 8 (Saturday) Klasika Txuma (Erandio) 132 km; and June 9 (Sunday) Memorial Agustín Sagasti (Mungia) 116 km. The three races are independent and have their winner and their prizes, but there is also a final general classification, with other prizes, for a total of more than 10,000 in prizes in the three days of competition, something not very usual in this category. The routes of the three races show a very important part of the Biscayan territory and all the tests will be broadcast live by streaming via the internet with Sportpublic TV. There are three very tough tests, especially the second in which the coast of Biscay is covered and an itinerary of continuous ups and downs is completed, including some traps in the final area.
Al front of all this, Elkar Kirolak is a sports society which brings together cyclists from Berango, Erandio and Leioa, with teams, male and female, in all categories, from schools to amateurs, where he leads the Baqué sub-23 cycling team, the longest in Spain. Organized every year, the massive Umeen Bizikleta Festa-Children's Bicycle Festival, which in 2019 will celebrate its 13th edition and involving thousands of children accompanied by their parents in a controlled route from Erandio to Berango. On the other hand, Valentín Uriona TE groups the bikers of the mungialde.
Photos from as.com