The broken trident in Miami could come together ... in Miami
Messi, Suárez and Neymar played their last game in the Superclásico of 2017. Taking into account the vacations of the Copa America internationals, the Hard Rock Stadium can be the meeting point.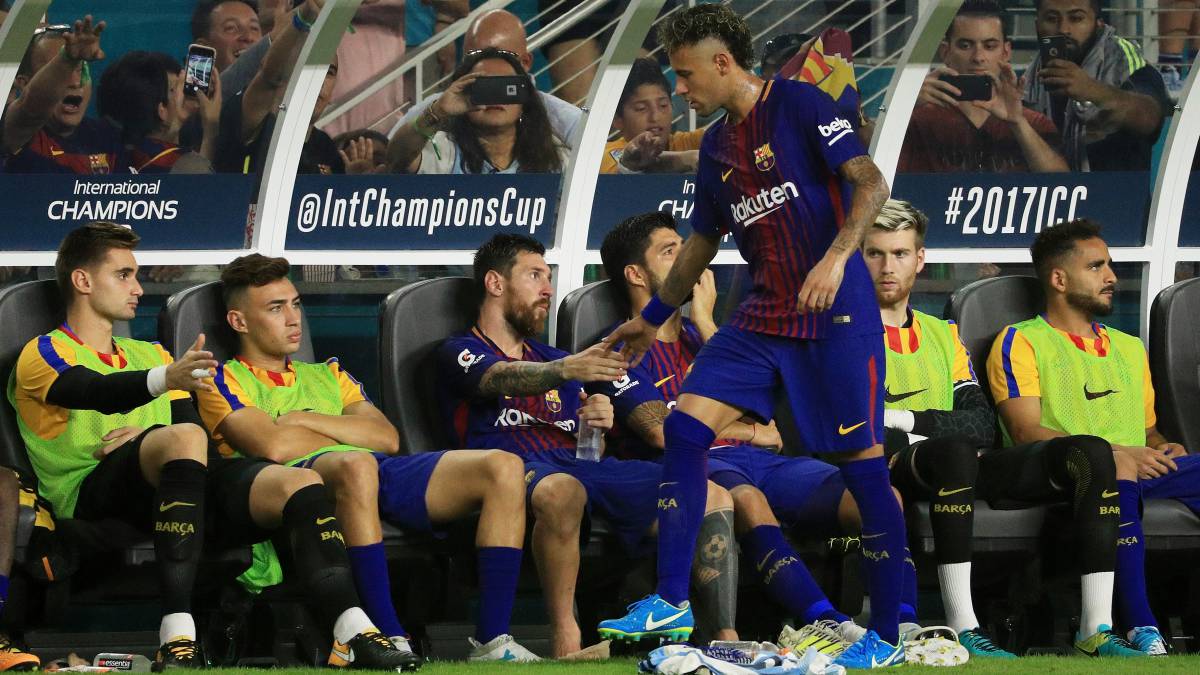 What Miami broke ..., that will re-unite Miami. On July 29, 2017, Messi, Suárez and Neymar, the trident or the Three Amigos as they were baptized by a sector of the English press, played their last game together at Barça in a Superclásico against Madrid. Messi, like Suárez, He had been substituted in the 63rd minute. His image, sadly greeting Neymar and almost without looking at him ten minutes later, when Valverde put Arda in the field instead of the Brazilian, symbolized what he saw coming. In the photo, which also immortalized the triumph in the International Champions Cup, everyone was on their side. Messi already knew that Neymar was leaving and that the trident was breaking. The truth is that he knew it since June 30, and at his own wedding in Rosario, Neymar let it fall to his companions. Everyone tried to convince him, but it was not possible anymore. Not even that phrase that is already part of the unwritten legend of the history of Barça. "I'll make you the Golden Ball", they say that was the last thing Messi told Neymar not to leave.
The trident can come together again. And you can come back together in Miami. Messi and Suarez, still alive in the Copa América, could extend their stay in Brazil until July 7. If so, they may not return to work until the beginning of August. Barça plays the Gamper on August 4 and then travels to the United States to face the 7 at Naples at Hard Rock Stadium in Miami. If given the circumstances, it could be the field where surely the most devastating trident in the history of football, 364 goals in three seasons, could come together. Many steps are missing for that, but it is a possibility.
Photos from as.com