The bodyguard of Valverde
Guardiola, the last one to get on the wheel of statements in his favor: Messi, Piqué, Rexach or Bartomeu have also legitimized their continuity, torpedoed from the Board of Directors.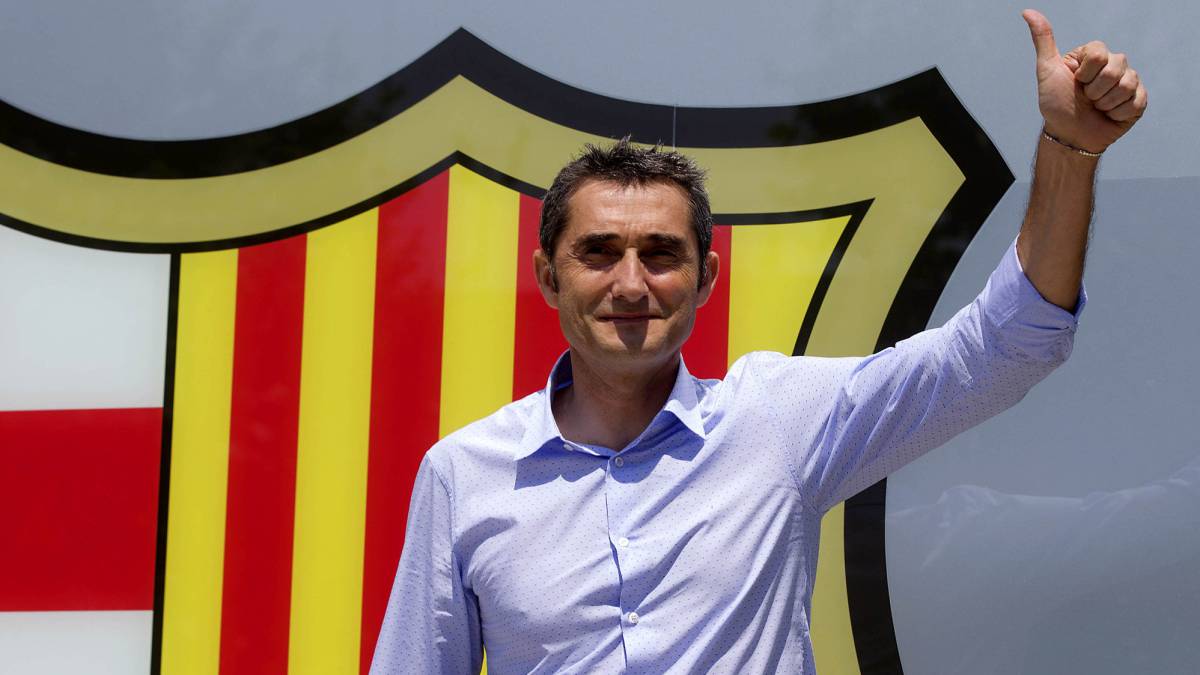 "He is a spectacular coach". The resounding statement of Guardiola to Catalunya Ràdio in the Nou Congost of Manresa joins the chain of backing of important figures from Barcelona to Valverde in recent weeks. Despite the falls in Liverpool and the Cup final and the attempt of part of the Board of Directors torpedoing its continuity, the Txingurri has not stopped receiving public support and not from anyone. Around him a bodyguard has been created that protects his work, also legitimized by his titles.
Josep Maria Bartomeu was the first to protect him twice after the Anfield disaster. The last, in the Senate of Barça two days before the Cup final. "We fully trust Valverde" , announced hours after the defeat against Sevilla and did not move from his opinion after 1-2: "The defeat It was not the coach's fault. " Despite pressures from their managers, the president confirmed on Tuesday night after 48 hours of reflection that the coach who had renewed at the end of January will continue in the season 2019-20
4
Although for weight, the player's opinion that has moved the threads of Barça for a decade and whose opinion marks the passage of the club. "I would like Valverde to stay," Messi said at the press conference prior to the Copa final, which was like publicly announcing the continuity of Txingurri. Piqué signed under the captain's opinion even after losing the final in Seville: "I would like him to continue because he has done a good job" .
This weekend was Carles Rexach, legend of Barça and advisor to Josep Maria Bartomeu, who In the program El Suplement de Catalunya Ràdio gave the coach another push and exempted him from the Anfield game: "Here the players win and lose, it's not Valverde's fault, if it continues, welcome." The last one has been Guardiola. "He has done a very good job, I am glad he continues because Barça keeps his style" .
Valverde spent some bad hours after the final in Seville, but more than the possibility of being dismissed, because he was aware that Barça had lost in fifteen days an unbeatable possibility of making another historical triplet that was a split and a half. Replacement, the season will start with the desire to do what only Guardiola has achieved, win three league titles in his first three years, and finish the work that was left half done this year. And even if you do not need it, what you can be happy with is the backing that all the live forces of the club are doing publicly of their work.
Photos from as.com