Take Kubo played LaLiga Promises in 2013 with Barça and met Kangin, from Valencia
The Japanese and the Korean, of 18 years, faced in the final of the Alevín Tournament in Granada; won the Barça of Takefusa Kubo, recently signed by Real Madrid for Castilla.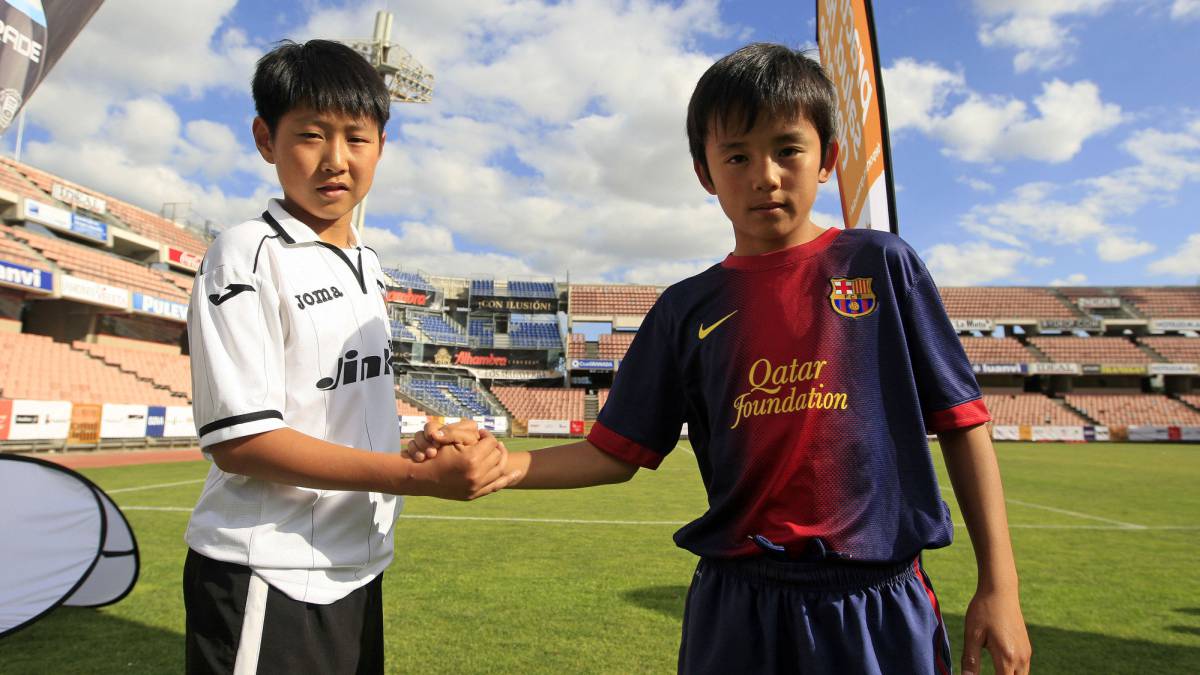 Takefusa Kubo, 18, returns to Spain to play in Castilla, according to what Real Madrid announced on Friday. If he reaches the first team, can match Primera with another of the great promises of Asian football, Kangin Lee (18 years old), of Valencia. But both are already known. In 2013, in the Alevín de Brunete Tournament, , they played in Los Cármenes, Granada Stadium, and they were two of the stars ...
Take, new Real Madrid pearl, it was then 9 of Barcelona. The then striker had gone through the school of the Barca club in Fukuoka, after standing out in a campus organized by Barça. Being alevin, the Japanese traveled to Barcelona to try out at the Ciudad Deportiva and he already stayed. He did not take long to learn Spanish and, already forming part of the Infant A, had to leave the club for the sanction of FIFA for the case of the minor signings.
Kangin Lee also shone since childhood. Your videos on YouTube doing mischief caused a furore in South Korea, his country, when he was just seven years old. With eight, participated in a reality for young soccer talents and dazzled: there was a jewel. Such was the success of an advertisement in Manchester with Park Ji Sung, the star of the moment in his country. In 2011 he moved with his parents and his sisters to Valencia to pursue Kangin's dream - it was the way to sign him - and nine years later he already knows what it's like to play with the first team che.
In that 2013, Take and Kangin They greeted each other on the lawn of Los Cármenes, reunited by AS. They still did not know it, but they would be cited in the grand final. He won the Barcelona 2-1 Kubo and was proclaimed champion of that 2001 generation tournament in which also were Mollejo (Atlético), Bryan (Sevilla) .. .
Photos from as.com