Summary of the Montreal F1 Classification: Vettel pole
The German improved to English by two tenths to achieve his first pole of the year. Leclerc, Ricciardo and Gasly in front of Bottas. Carlos had an error.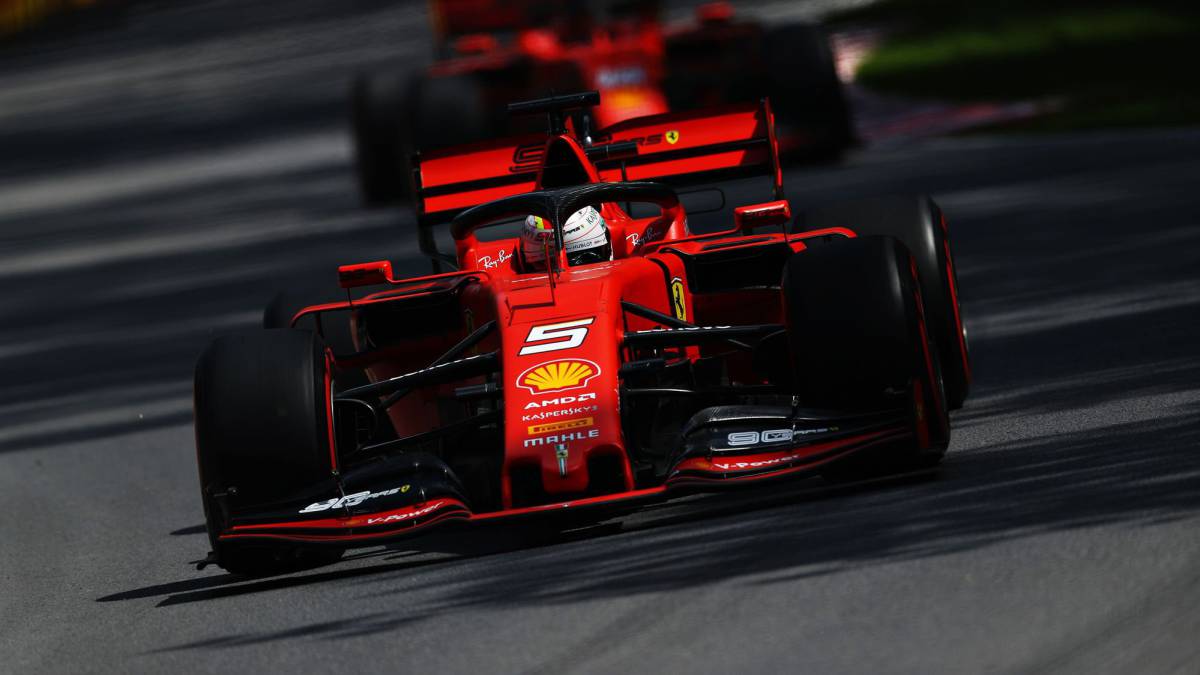 With the best time of Vettel we say goodbye until tomorrow, when will be celebrated the seventh race of the 2019 season of the F1 World Championship in Canada. Thank you for continuing with us on Saturday in Montreal. See you soon!
Vettel Pole in Canada
At the end you can smile at Ferrari. They were favorites to take the pole in Canada and, this time, they did not disappoint. Vettel will start for the first time in front of a grid this year after taking the pole from Hamilton by two tenths. Leclerc was third and with him will share a surprising Ricciardo row, which overtook Bottas just like Gasly did. Sainz finished ninth after a failure in his final attempt and Verstappen did not pass Q2 because of a Magnussen accident that triggered a red flag with time served.
We live in live the classification of the GP of Canada
Pre classification of the GP of Canada
The last free riders of Montreal have gone red again with a new double of Ferrari. Vettel has been the fastest in the garage of Maranello and also so far this weekend, after fighting with his team mate team for the first position. Leclerc has been satisfied with being second, but has speed to a lap while a the Mercedes seems that it costs them something else to find it. They are in the wake of the SF90 and it may be that the accident of Hamilton yesterday they have passed bill or also, that they have not taught all their letters. Although not usually conform.
Hamilton has been the closest to the times of the Italian car and with the hierarchy well established in the first places, the order and normality has also been preserved in the fifth and sixth position. Red Bull has returned where it was expected and t has also done Sainz, although perhaps more penalized the account. The fourth position knew that it was not real and today has been confirmed with an end as unexpected as yesterday. The McLaren has been thirteenth in a session where Norris has finished as the best of Woking with his eighth place.
Photos from as.com