StubHub and Davis Cup by Rakuten Madrid Finals announce an alliance for ticket sales
The platform will act as an official ticket sales channel as well as an official and exclusive marketplace for sales between fans. StubHub will apply the Cancel and Reissue technology.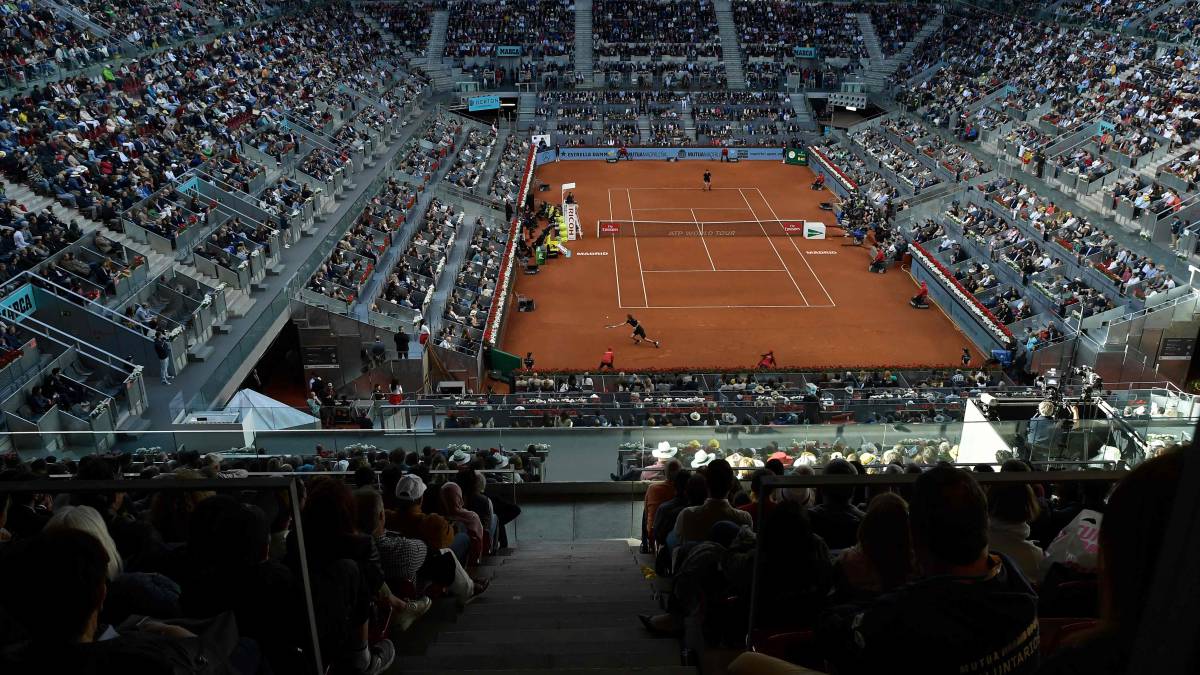 The Davis Cup by Rakuten Finals and StubHub today announced an alliance for which StubHub becomes an official ticket sales partner and exclusive official trading platform, as well as an official distributor of VIP tickets and groups for the Davis Cup Finals that will be held from 18 to 24 November in the Caja Mágica de Madrid.
The agreement announced today has a double objective: as an additional channel of primary sale, the increase in the international scope of this sporting event, which will face a total of 18 different nationalities in the tracks. As an official and exclusive marketplace of the competition, users will be able to buy and sell their tickets in their local currency and language, they will have total security for their transactions and enjoy a uniform experience throughout the world.
In their struggle to continue eradicating fraud in the sale of tickets as well as to improve the shopping experience, StubHub will use the technology known as Cancel and Reissue, which generates a new unique code for each ticket that is sold again. "We are proud to launch such cutting-edge technology in the Spanish market, which will allow us to more efficiently and securely manage all sales that take place among fans. Thanks to this, all tickets will be available for instant download, significantly improving the shopping experience ", says Rafa Ortiz, Director of Business Development of StubHub International.
It is foreseen that they will attend the Davis Cup by Rakuten Madrid Finals fans of all the world, many of which will decide at the last minute if they acquire tickets, depending on who is classified for each match. Javier Alonso, CEO of Kosmos Tennis, - organizer of the Davis Cup by Rakuten Madrid Finals - ensures that: "For this reason, StubHub's collaboration in the sale of tickets for this competition seems fundamental to us. In a tournament in which it is not possible to know until the last moment who will be the finalists, you need a totally reliable, official and secure service where those who have bought their tickets blindly and are no longer interested in attending can get rid of them and recover the money. In this way, also those fans who have not dared to buy their tickets until the last moment will be able to acquire their pass until minutes before the start of the matches ".
Ortiz comments on his part:" It is an honor for StubHub to be a partner of official ticket sale of Davis Cup by Rakuten Madrid Finals. According to data of purchases made on our platform, the popularity of tennis is constantly booming in Spain, with + 156% purchase of tennis events between 2017 and 2019, thanks to the fame of stars such as Nadal, Djokovic and Federer, or like Muguruza and Kvitova, who have become the best ambassadors of tennis in history. At StubHub we are delighted to be able to connect fans with such incredible experiences thanks to the numerous agreements we have signed with different partners, such as the F4 Turkish Airlines Euroleague, Matchroom Boxing and our partners in the United States such as the Philadelphia 76ers and the Major League of Baseball (MLB). "
Technology Cancel and Reissue
This high-level technology consists in 'reissuing' an entry each time it is resold, by changing the bar code identifying it. All tickets are issued with a specific locator for each attendee at the time of purchase. The remissions allow to change this locator, creating a completely new one and eliminating the previous one if the original assistant can no longer use that entry. This avoids possible duplications since the entry sold in the first instance is invalidated and replaced by a new one. One of the main advantages for the user is that, with this technology, the entrance is available for instant download.
Sobre Davis Cup by Rakuten
The Davis Cup by Rakuten is the Tennis World Cup, the largest annual international team competition in the world. sport, with 135 nations registered in 2019. The tournament celebrated its first edition in 1900. From this year, the competition will feature a final phase, the Davis Cup by Rakuten Finals, in which 18 countries will compete for a week in a only venue to be crowned world champions. The first edition of the new format will be held in Madrid from 18 to 24 November at the emblematic Caja Mágica.
Sobre Kosmos Tennis
Kosmos Tennis is a subsidiary of Kosmos focused on the development and implementation of global tennis events. Kosmos Tennis reached a historic agreement with the International Tennis Federation for the organization and implementation of a new Davis Cup format in the Mundi Groupl as well as the implementation of innovative competitions throughout the 25 years that are part of the agreement.
Sobre StubHub
In StubHub, our mission is simple: to help the fans to have fun. We connect the fans with their favorite teams, concerts and artists and let them know the idols of the future. As the largest ticket platform in the world, we allow fans to buy and sell tickets. Our partner companies include the Turkish Airlines Euroleague Final Four, MLB, NFL, NBA, Philadelphia 76ers, Matchbox Boxing, Everton FC, Northampton Saints, Xolos de Tijuana, Sónar Festival, Bilbao BBK Live, Resident, the superstar of K-pop XIA StubHub is an eBay company (NASDAQ: EBAY). For more information about StubHub, visit StubHub.es or follow the @StubHub accounts on Twitter, Facebook and Instagram or YouTube.com/StubHub.
Photos from as.com