Sixth double by Jorge Prado
The Spanish KTM driver took the two races in the Russian test and continues to extend his advantage in the general on the Danish Olsen.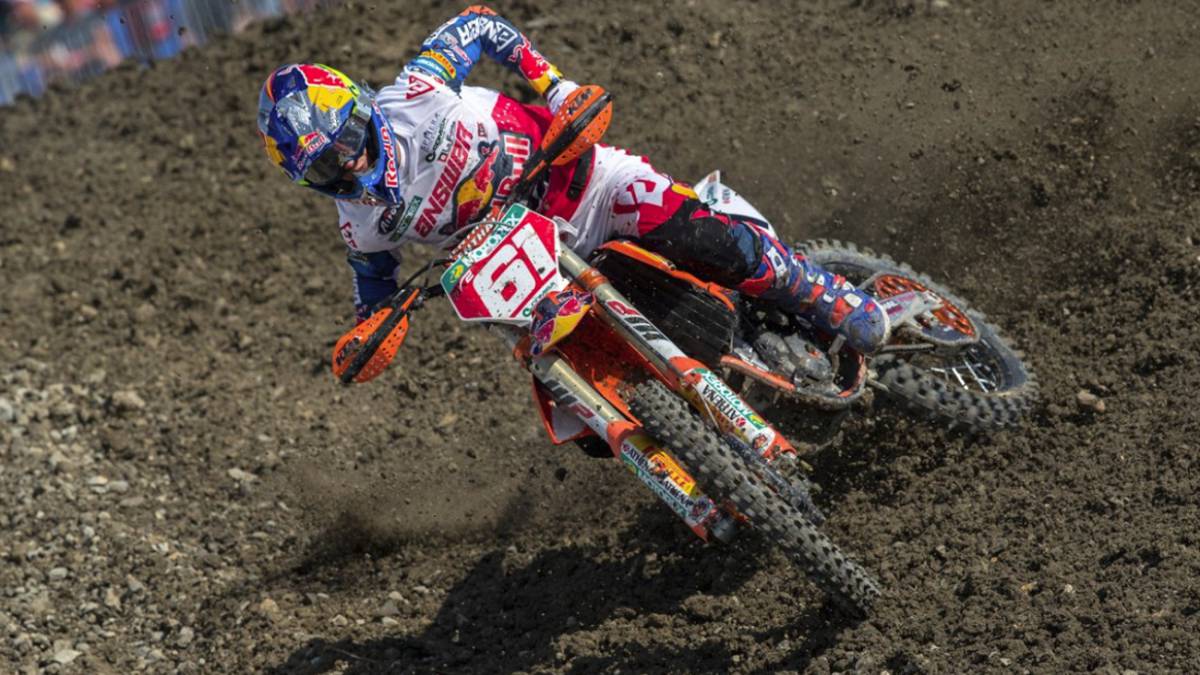 New exhibition of Jorge Prado in World of MX2. This time Russia was the scenario on which the Spanish rider dominated all his rivals, he took the sixth double of the season, and he came out with more advantage in the general classification on the Danish Olsen, his most immediate pursuer in the general already is to 20 points (347 against 327) .
A double worked the one of Prado, since in the first race, in which it left from the pole, it was surrounded in a stopper and it fell until the thirteenth place. Then began a comeback that led him to pass rivals little by little, to reach the top positions. It was there that he met Geerts, while Olsen commanded ahead. After getting rid of the Belgian on the eighth lap he arrived the turn to hunt the Danish, which surpassed three of the end to take the race.
Menos complications had the second race Orlyonok. This time Prado won as he likes and as usual: being first from start to finish. It contained the remote attempts of Olsen and it took another 25 points, whereas Olsen, second, and Geerts, third, repeated the podium of the first sleeve. He closed the Spanish KTM a perfect grand prize, with victory in the classification and in the two races.
Iker Larrañaga, meanwhile, finished in positions 23 and 11.
The next round of the championship will be on June 16 in Latvia.
Photos from as.com