Sidereal Pole of Quartararo with Maverick and Rins in the first row
Third pole of the rookie, again with record included, ahead the two Spaniards and Márquez and Mir, who open the second row. Rossi could not pass the cut of Q1.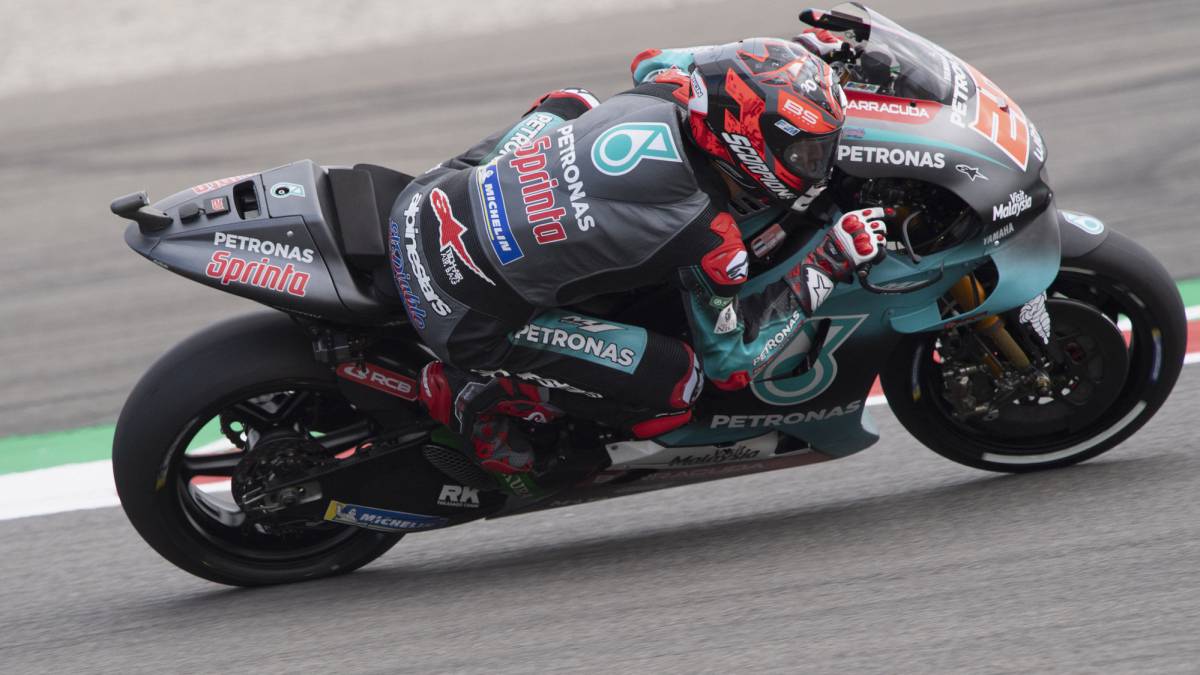 Fabio Quartararo is doing very well in his debut year in MotoGP. So that we can get an idea of what the Frenchman has just achieved with the MotoGP pole in Assen, say that the last time a rookie achieved three poles in the first eight dates of the season was one Márquez. That happened in 2013, on the way to his first title and as an appetizer of the five he has been in the queen class. Now the Petronas Yamaha SRT does not aspire to such a thing, but it looks like a vintage driver. In Montmeló and opened his podium in the Netherlands and is to premiere the victories, because here it has a good pace.
Salon with Quartararo in the first row Maverick and Rins. The Yamaha embroidered, but gave them nothing more than to stay at 0.140. And the Suzuki signed his best Q2 of the season, coming in addition to the Q1 in which Rossi was cut, but was 0.441 from the head. Y is that the 1: 32.017 rookie Quartararo is a sidereal pole, because it exceeds by six tenths the previous record of the track, dating from 2015, held by Rossi.
The second line will open Márquez and Mir, who will be accompanied in it by Crutchlow. It's the first time all year that the champion does not get into the first, which should not be a problem either so he can fight for victory. Of course, this time you do not see the superiority of other times and you can see more with the hook, which does not mean that he is still able to continue saving for the memory. At the end of Q2 he signed another unforgettable one when he reached the first curve. Any other mortal would have fallen, but he pulled elbow, knee and caste, much caste, to regain verticality. As for Mir, his fifth place is the best position on the grid that has been seen in MotoGP the rookie and comes to achieve in Montmeló his best result, with a sixth.
The third line has been for Petrucci, Nakagami and Morbidelli . And the fourth for Miller, Dovizioso and Pol, who is enduring some unbearable pain in the right wrist due to a fall in the Montmeló test. For him it was the second place in Q1. Further back they were classified Aleix 15º and Rabat 21º. Low due to injury Lorenzo.
Photos from as.com