Sheyla Gutiérrez and Xabier Mikel Azparren win against the clock
The Movistar rider prevailed ahead of her teammates Lourdes Oyarbide and Gloria Rodríguez. The Laboral Kutxa rider overtook Martín Bouzas and Joan Martí Bennassar.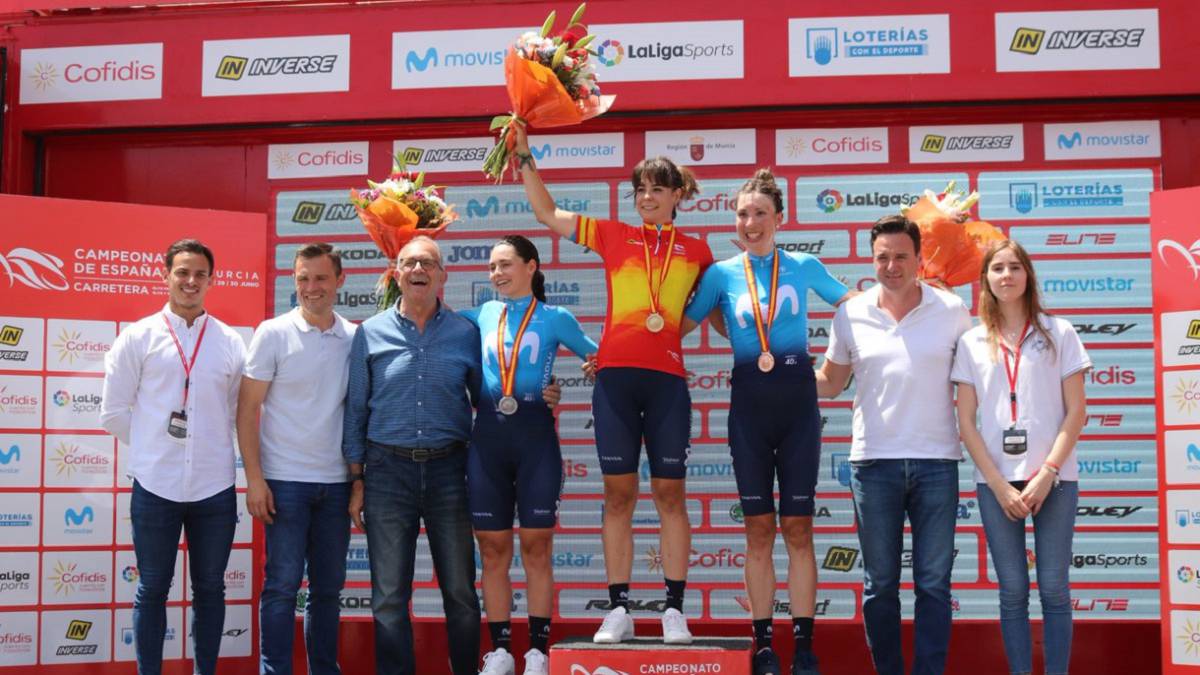 Sheyla Gutiérrez and Xabier Mikel Azparren have been the big winners of Friday morning in the Spanish championships against the clock. The Rioja rider revalidated the title of champion while the Basque put an end to the dynasty of Martin Bouzas in the category in the 21.6 of the route with departure and arrival in Yecla.
Movistar cyclists were the great dominators of the women's time trial. After Paula San Martín stopped the clock at 31:40, Eider Merino, Gloria Rodríguez and Lourdes Oyarbide succeeded each other in the lead of the race, the latter with a record of 29:49. However, Sheyla Gutiérrez had been spraying the records at the intermediate point and those references also confirmed them at the finish line, improving Oyarbide's time by almost one minute and stopping the time at 28: 56 to revalue her title of Spanish champion. . In sub-category 23, in a test played jointly with the absolute, Iurani Blanco won with a time of 31: 10, seven seconds better than Sara Martín and 11 seconds better than María Banilles.
In the sub-23 race masculine Xabier Mikel Azparren gave the surprise. The Basque of the Laboral-Kutxa already warned in the first intermediate point (15:00) of what could be capable and in the meta of Yecla stopped the clock at 26:51 in goal. Íñigo Elosegui, Roger Adriá, Martín Bouzas and Joan Martí Bennassar jeopardized the record of Azparren although in the second part of the chrono did not manage to improve the time of Azparren, who took the oro ahead of Bouzas, silver with 27:15, and Bennassar, bronze with 27:17, a second better than Elosegui.
Photos from as.com