Sherry with a Spanish flavor: Marc García and Ana Carrasco wins, 3rd
The Catalan won and the Murcia premiered on the podium this year after a final lap with nine drivers in the lead. Manuel González, is still leader.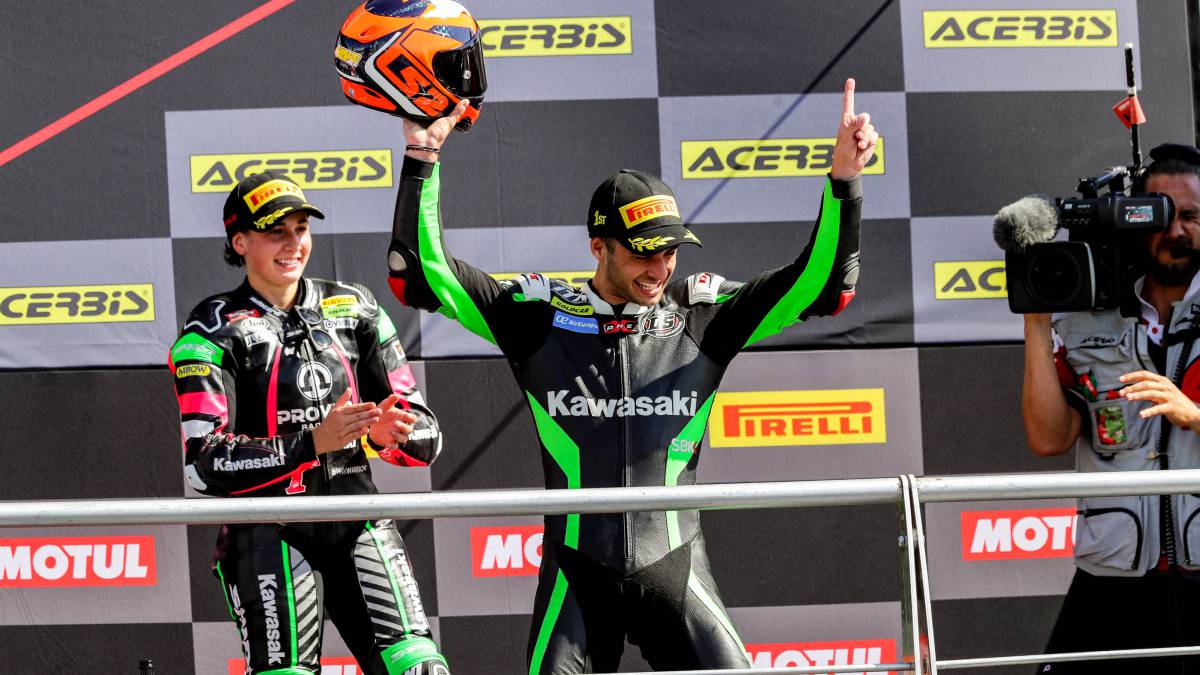 A group of pilots fighting for the victory until the end coming forward so many times that it becomes impossible to count them. No, we are not talking about Moto3, but of Supersport 300. And it is that little has to envy a race of the third category of the Superbike to a small one of the MotoGP World Championship. Jerez was a good example of this with an exciting test that had Spanish flavor with Marc García winning and Ana Carrasco rising to the podium.
After ten laps in which nobody managed to escape, up to nine riders faced the last lap in the lead. All of them opted to take something big from the first of the two races at Ángel Nieto (tomorrow will be held on Sunday that had to be suspended at Ímola because of the rain) and none wanted to give up anything, so the fight was served. But Marc García started that final lap in the lead and managed to cross the finish line.
He got it for a sigh of 54 thousandths on Deroue while Ana Carrasco did the same to finish third and take his best news of the year with his first champagne bath. Murcia beat Manuel González, the other Spaniard in the final fight and who continues to lead the category by seven points over the aforementioned Deroue. Ana already appears in the Top 10 with her 7th place. The second race will tell if the Spanish party continues in Jerez.
Tomorrow Sunday at 15:15, Race 2 of SSP300 in Jerez.
Photos from as.com