Serra Ferrer leaves Betis
The vice president did not want to reduce his functions or salary. "Without us they would not be Lo Celso, Carvalho or Canales," Haro and Catalán defend themselves.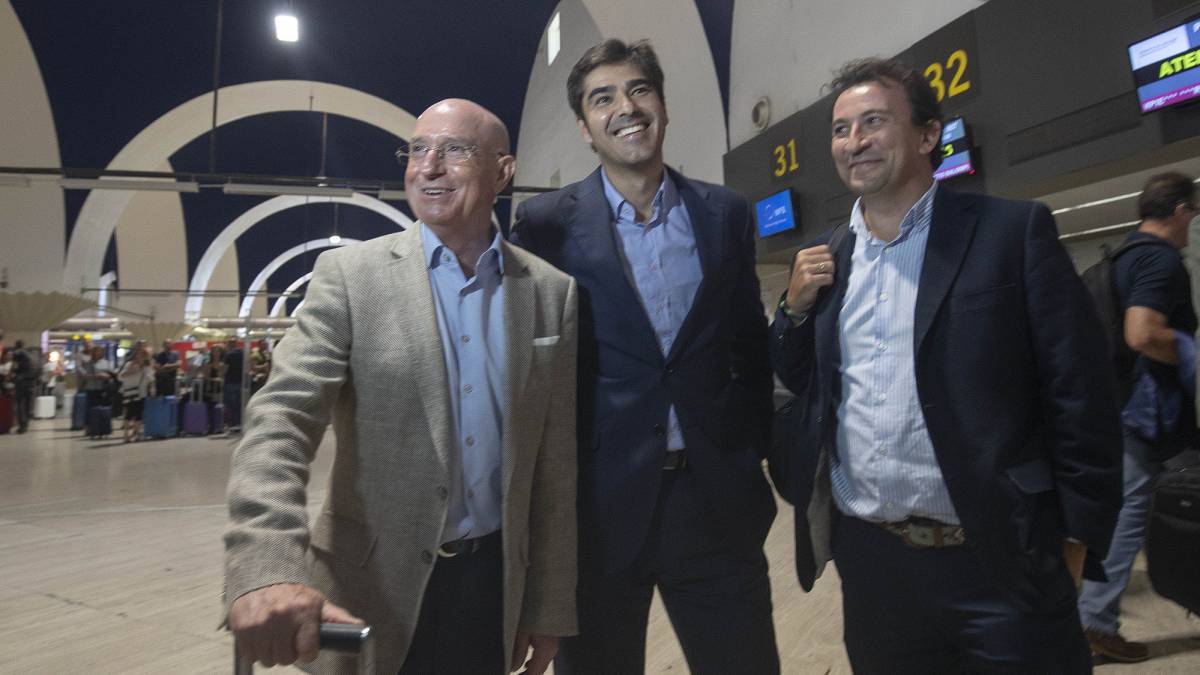 Lorenzo Serra Ferrer presented his resignation as sports vice president of Betis. The Mallorcan, who returned to Heliopolis in May 2017 in an operation that was intuited as the electoral movement of the platform Now Betis, Now (ABA), leaves the club green and third time in his career. The first two times he was a coach and now he was the manager in the offices.
The fracture between Serra Ferrer and the other vice president, José Miguel López Catalán, has become insurmountable. Catalan advocates a restructuring of the sports area in which the Balearic had been relegated to the background and where he would even have lowered the salary he has been charging since he arrived, around half a million euros. Serra, who has had a few days of reflection in Mallorca, met on Monday afternoon with President Ángel Haro and with López Catalán himself to inform them that he does not comply with the new contractual conditions and he prefers to leave.
"It is a sad day because we have to announce that Serra leaves the club, if something we have learned in these five years is that the sports area is the most important for Betis is great and for us to grow the future is in a very powerful and modern technical secretariat and other parties like the quarry needs a very important reinforcement Lorenzo has done a very important job these two years, I called him two years ago to meet him, he has contributed a lot, we worked side by side to take 95 percent We have to make an evolution, we want Serra to be with us in the t He made decisions but he has considered it and does not see himself in that matter. We thought he was going to tell us that he was going on, but to thank him, this is his house, we know how important it is in the history of Betis and we recognize his merit "; López Catalán announced in the official media of Betis.
Así President Ángel Haro stated: "Serra was necessary as part of what was hired, making decisions as vice president, but not so much in the operative part and we understood that where more value is given to us in decision-making. We have had meetings, we did not leave before because he asked us for timely reflection and he has not communicated that he does not fit that new role. I thank Lorenzo for all that new work in the club, the sports area is not a disaster but it had to be changed. Lorenzo does not continue in this situation, he will always be well received here, which is his home, and it is a pity that Do not continue in this project. "
" It is said that we are not soccer men. Who gives a football man card? Si we would not have been in the sport we probably would not have Lo Celso, Carvalho or Canales. The béticos we must leave the sterile debate of whether the signings are Serra or Josemi, "said Haro defending himself from criticism of his knowledge and López Catalán's soccer career.
In 1997, Sa Pobla left the Betis bench after having reached an agreement to manage the Barcelona's sports field. His march to the Camp Nou was leaked only hours before a final of Copa precisely against the Barça team, at the Santiago Bernabéu, which the Verdiblancos lost in overtime, in 2006 he left again after having set a bad season in which he complained about the lack of signings of guarantees after winning the Copa year before, this time, and having also qualified Betis for the first time for the Champions League.
Photos from as.com