Serious injury to Jorgenson in Roubaix by a disc brake
The US runner suffered a 4-centimeter-deep cut in his right leg while playing the French classic in the under-23 category.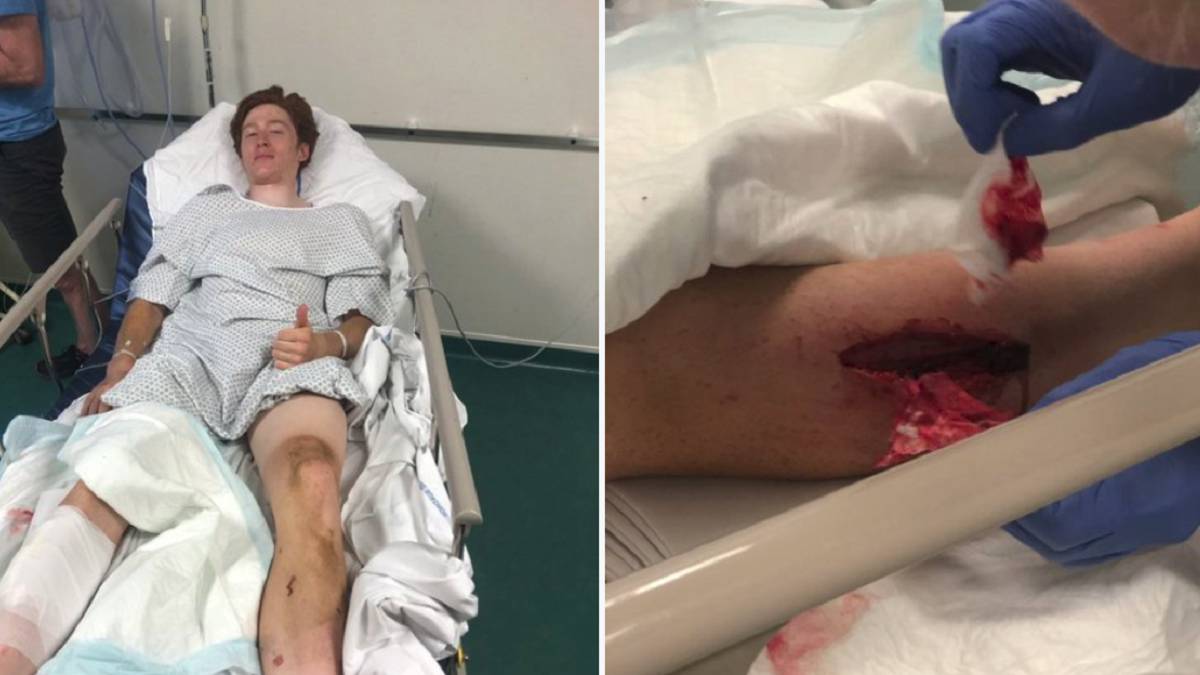 The controversy with the disc brakes does not stop. The danger involved in competition is still present when more and more teams install this component on their bicycles in professional cycling. The last runner to be damaged by disc brakes was Matteo Jorgenson, during the París-Roubaix Espoirs race held on June 2nd.
The 19-year-old American, who runs in the U-23 category with the Jelly Belly continental team, abandoned the test with a serious wound in the leg, caused by the brake disc cut another runner that collided with him. As reported Cyclingnews portal, Jorgenson was quickly transferred to the hospital in Cambrai for to be intervened urgently since his right leg presented a cut of 4 centimeters deep.
Some hours later, Jorgenson himself shared his social networks the terrible consequences of the accident and criticized the use of disc brakes: "I did not think that the disc brakes could do this until it has happened to me. When I got up, I saw the [brake di sco] back [of the other cyclist] and my booty completely soaked with my blood. Nothing else could have made a cut so clean and four centimeters deep. "
Fran Ventoso was already affected in 2016
It is not the first case in which a professional cyclist suffers serious damage by the action of a disc brake. the year 2016, in the elite category of Paris-Roubaix, Fran Ventoso (cyclist of the CCC) suffered a terrible cut in the tibia that forced him to undergo the surgery. Like Jorgenson, Ventoso criticized the use of the brakes hard of disc in the cycling due to the danger that they entail in accidents like Paris-Roubaix "The discs should never have reached the professional peloton, at least as we know them until now. At least until they have security and safety systems that do not convert them into authentic knives installed on the bikes, " explained the then Movistar corridor.
La UCI approved the use of disc brakes in the peloton at the end of 2015, and since then they have been the focus of constant controversy, in 2016, due to problems such as Ventoso, , the UCI decided to ban its use, , but these ended up being re-established in the platoon at the beginning of the following year. It is a solid bet of the bicycle brands, so it seems that the riders will continue to be damaged. More and more professional teams have introduced discs in their braking system, such as Bora-Hansgrohe, Deceuninck-QuickStep or Katusha ( he uses them since this season), among others, the discs will continue to give something to talk about ...
Photos from as.com