Sergio García's golf flows in Valderrama: "I feel again"
The one of Borriol, that arrived after a bad gust of play, signed a return of great beginning in the Estrella Damm Andalucía Valderrama Masters. 66 hits (-5).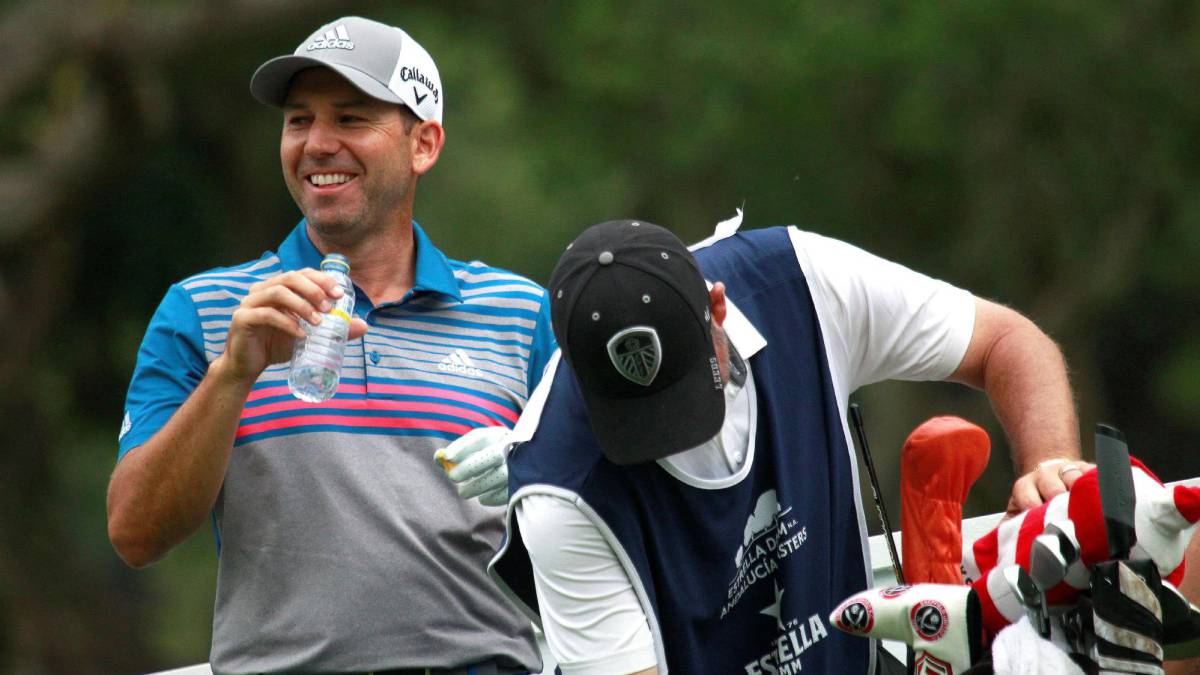 In recent times, a Sergio García had a hard time "feeling" the ball, the game, the irons, the putt ... And in Valderrama, once again, he was reunited. On a sunny morning, but with sauna-style embarrassment, Borriol opened the Estrella Damm Andalucía Masters with 66 strokes, (-5), without bogeys and one of the leader, the Frenchman Victor Pérez (-6). "It's probably my best lap of the year and the best one I did here. The most important thing is the feeling, because for a player like me, if I do not feel, everything is more complicated, "said Sergio, who won the last two editions of the tournament (he has three titles) .
" Sergio has a set of irons and creative that fits very well in this field, which is great, to make the ball well in these little greens ", explained to As Chema Olazábal, Valderrama knower, and who, at 53, still enjoying to stand on the tee (finished in the pair). It is a voice authorized to speak of Garcia, who in the tour of Cádiz is transformed.
Socio of honor, with a pavilion to his name, Sergio is surrounded by all his people: his father, his brother Victor, who plays him as a caddy, his manager Carlos Rodríguez, and his daughter Azalea and his wife Angela, who awaited him when signing the card and dozens of autographs. Something changes in him when he's in Valderrama: "Golf is like that, there are weeks that you feel better. But of course, this field is beautiful, I love it and I'm good at it. "
In the last tournaments, Sergio had failed three cuts and was 52nd in the US Open, hence the touch, that" feeling "had lost: "It was very important to be comfortable. This is a field that if you play well it gives you, yes, if you fail it takes away a lot. But if you're hitting good irons, you see that you have chances to birdie many times. If you are doing well, you feel that everything is positive. Nor should we be excited, which was the first day. "
As Jon Rahm says:" The Tour de France is won in Paris. " The one of Barrika reconciled with Valderrama from where it left bounced in 2017 without passing the cut. This time he signed -2. He had a varied turn, with an eagle in the 11th and some lapses. "I still have some jet-lag still," he said. But he was calm, even talking to the family during moments of rest. "Anything around the pair will be fine." I dreamed of a duel Sergio-Rahm. The first stone is laid. Three rounds remain.
Photos from as.com