Scariolo: "Serge has given us a great lesson in energy and success"
The assistant of Nick Nurse was cautious after the game: "We are playing against the best team of the last ten years."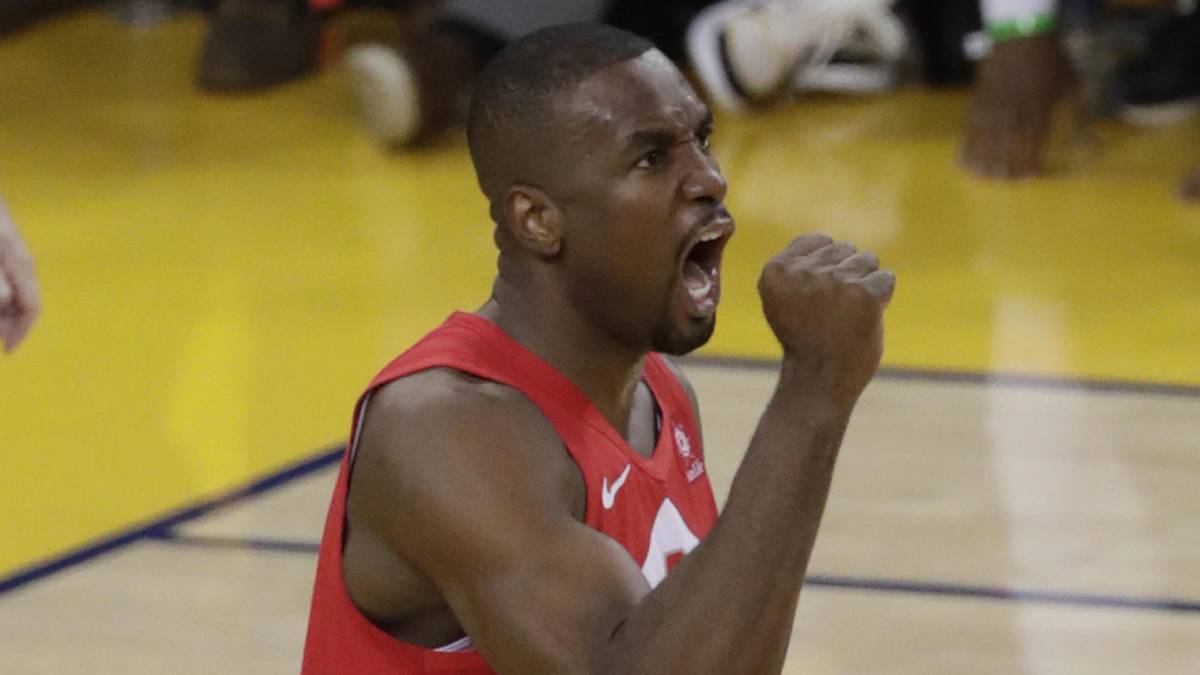 How do you live the costumes of a team that arrives for the first time at the Finals and gets 3-1 up?
Tranquilos. Happy about the game and the situation, but with the awareness that we are playing against the best team of the last ten years here in the NBA. Their players are proud, talented, with a great technical and tactical organization ... We are closer than before, but at the same time we are far away because the next game is going to be hard, competitive. We do not expect them to give less than 100% that a champion team can give.
The Warriors had won two of the three third quarters of the Finals and today they have gone with a -4 to the locker room and have returned with a +16. What happened in that locker room at the break?
It is true that we were not winning the third quarters and we had reflected, everything that can be between match and match, especially mentally and visually. We have made some adjustment in the rotation in this third quarter and the truth that we have immediately balanced the rebound, which had been a problem in the first part. We have put some triple, that in the first we were 2/17. Shooting very good shots and some entering at last. Serge has given us a great lesson in energy and success too. The team has shown maturity above all. When we have taken that advantage we have not allowed them to approach, we have always maintained at least 10 points of difference.
The other day commented that when you arrived in Toronto I had found an Ibaka I did not know. Today was the best example of it?
I had not worked with him for a long time and had left him being little more than a child. A kid with a couple of good seasons in the NBA but still with progression. Now he is a man with experience, with the ability to make good decisions on the court on both sides, very solid. With a middle distance game, which is tending to disappear here, very effective. With that presence in the paint and defensively a mobility in the position of five and a very good capacity for intimidation. It is a five consecrated with ability to attract a little out to his rival and being a protector and intimidator of the hoop as if he were an uncle 10 centimeters taller than him.
Today they have recovered Klay Thompson and Kevon Looney, but what is has seen on the court is the same as other parties: you are being better. What do you think you can do to change this trend?
We knew that the two, one more in attack and another more in defense, would give him that consistency they have always had. What we have to do is worry about ourselves. Above all have a lot of patience. I have lived many matches of these, in which they are put 10 up and if you get nervous you win. There is no need to be in a hurry, matches are won in the 48th minute and many things can happen. Today we went 12 or 13 down very soon and we knew how to put 14 or 15 up. It's going to be a very long game and you have to know how to play it with that patience and maturity that we have shown. We have to be calm because the team has shown it but it's like everything, we have to show it again in the next game. What we have done today or before yesterday is no longer useful.
Photos from as.com